Fall isn't just the time for kids to head back into the classroom, many grown-ups choose to restart their education by taking a class on-campus, online, in a seminar, or starting a graduate program. The reasons that people cite why they go back to school range from adding new skills to career advancement or even a career change. The increasing availability of online programs at UVM makes it easier and more convenient for working professionals to try out a course, finish college or earn another degree.
There are more than 40 programs offered through UVM Continuing and Distance Education this fall. Check out a few of the most sought-after programs offered online and in-person which are open to registration now:
Digital Marketing Certificates & Digital Marketing Short Courses
Now, more than ever, Digital Marketing is the most important part of the marketing mix and essential to an organization's revenue generating potential. Demand for expertise in Digital Marketing is high, as there is a gap in qualified professionals.
Ranked #1 in overall best online marketing certificates, the Digital Marketing Fundamentals Certificate provides a holistic overview of the Digital Marketing space and key Digital Marketing channels.
UVM's Digital Marketing School offers a variety of 4-week courses to address the challenges— and explore the incredible potential—of conducting business in the digital age.
Fall Digital Marketing Courses include: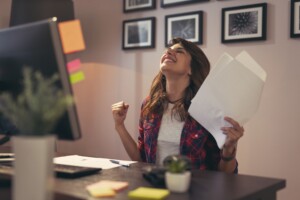 Business of Craft Beer Certificate Program & Beer School Short Courses
The key to launching and running a successful brewery is to develop a strong business foundation. UVM's Business of Craft Beer Professional Certificate and intensive Beer School  short courses prepare students to excel in the competitive craft beer industry.
Students can choose to take the fully online certificate program if they are considering starting a brewery or dive deep into a particular topic that may help an existing brewery gain a leg up.
Fall Business of Craft Beer Courses include:
End of Life Doula Certificate Program
Developed by the UVM Larner College of Medicine, the University of Vermont offers a fully online End of Life Doula Professional Certificate that help prepare caregivers to meet the growing demand for end of life support as people live longer and the course of the average dying process continues to become increasingly gradual and anticipated. This in-demand program is offered again in the fall, starting in October.
Master of Public Health                                             
Ranked as one of the Best Online Master's Degree Programs, UVM's 42-credit, online Master of Public Health (MPH) degree, developed in collaboration with the Larner College of Medicine, prepares students for a number of Public Health careers.
The program helps students explore timely public health and policy issues while providing a strong foundation in population health sciences. UVM's program leads to a Generalist MPH degree focused on excellence in Environmental Public Health, Epidemiology, Quantitative Public Health Sciences, and Health Policy, Leadership, and Advocacy. Graduates are well-rounded and prepared to grow their career in the area of Public Health of most interest.
Cannabis Science & Medicine Courses
Cannabis is now legal across the U.S. Used as an alternative to medications for chronic pain and other conditions, cannabis is also the fastest growing industry in the country, with sales expected to reach over $10 billion in total this year.
With such a dramatic rise in interest, there is an even greater demand for clinicians, dispensary managers, and other industry professionals to understand the indications, counter-indications, benefits, and risks of cannabis.
UVM is the first medical school in the nation to offer a professional certificate in cannabis and medicine through our seven-week, online Cannabis Science and Professional Medicine certificate program.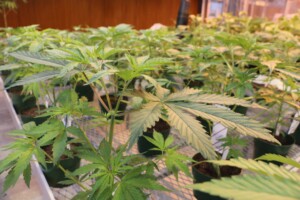 UVM is also launching a new certificate program, Cannabis Plant Biology, designed for workers in the hemp industry who want to learn more about cannabis production from seed to sale.
Created in UVM's College of Agriculture and Life Sciences, this 8-week, fully online evidence-based program will cover cannabis chemicals, genetics, agricultural best practices, post-harvest handling, processing, as well as how cannabis effects the human body through learning basic pharmacology and examining the different modes of administration.
As a new industry-leading credential, UVM's Cannabis Plant Biology Professional Certificate prepares professionals to understand the systems, processes, facilities, and equipment needed to produce Cannabis-based products, including hemp oils enriched in cannabidiol (CBD).
Fall Cannabis Courses include:
Seminar Series: Project Management & Leadership and Management Professional Certificates
Project Management Professional Certificate
Designed for anyone who manages projects (experienced or those without formal training), team leaders, or anyone involved in initiating, planning, executing, or facilitating projects. UVM's Project Management Professional Certificate participants will explore and experiment with the tools and best practices of formal project management training over five, day-long, interactive seminars taught by industry experts, starting in September.
Leadership and Management Professional Certificate
Designed for emerging leaders, supervisors, and managers of all levels, including professionals currently experiencing obstacles or looking for advancement, and executives who want to reassess their ability to influence others, UVM's Leadership and Management Professional Certificate consists of eight individual leadership seminars that focus on developing leadership capabilities and skills in the context of today's business and management challenges. The seminars are taught by industry experts and held in Burlington, VT.