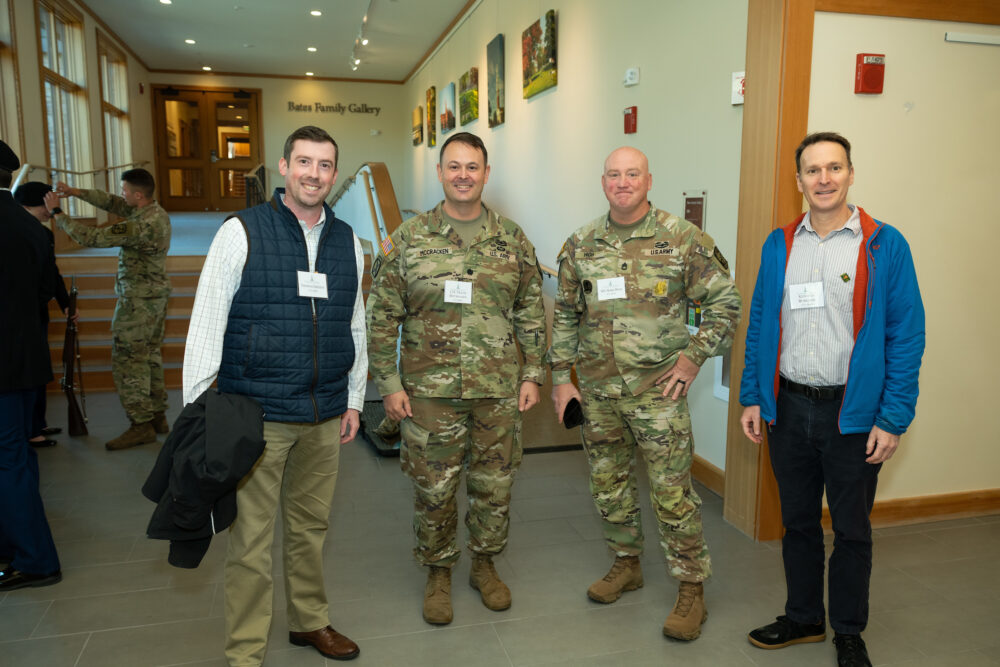 Support for Veterans
Professional and Continuing Education (PACE) helps thousands of non-traditional students continue their education. Through collaborations with UVM's colleges, we offer courses and programs to support your career change, personal enrichment, professional development, or academic goals.
Advising and Support
PACE advisors can help you with course selection by understanding your experience and goals, guide you through registration, and be a resource during your time at the University.
UVM Student Veteran Services Office
David Carlson is coordinator of Student Veteran Services, academic support services, and a campus-based student veteran organization. Read more about veterans' services and supports.
For financial aid information, visit the Scholarship and Educational Benefit Programs for Veterans website.
Let us support your pursuit of continued education. Search Professional and Continuing Education programs.
Learn more
Contact Us
Professional and Continuing Education
23 Mansfield Avenue
Burlington, VT 05401
Phone: 800-639-3210 or 802-656-2085
Fax: 802-656-3891