By Kate Whitney
While the cost of higher education may act as a deterrent for many adults considering a return to school, a recent national survey found that 73% of U.S. adults age 23 to 55 without a bachelor's degree cite increased earning potential as the main motivation for making the decision to go back.
"Most people consider career changes when they are at a career transition and are under a considerable amount of emotional or financial stress," said career coach and recruiter Sue Schlom. "A better time to consider a career change is before things get to this point."
Proactively Explore Options When Considering a Career Change
That "point" may be coming faster than expected for many employees and the Coronavirus Pandemic forced many Americans to prioritize their work-life balance. With advances in technology bringing drastic changes to the business landscape, proactively exploring careers in fields that offer both greater job security, opportunity for growth, and pay may be an advisable move. Even without the pandemic pushing the #GreatResignation forward, according to a recent McKinsey Global Institute report, 16 to 54 million Americans may have to switch occupational groups by the year 2030 due to displacement from automation, with transitions slated to be "very challenging—matching or even exceeding the shifts out of agriculture and manufacturing that we have seen in the past."
Even though "it's never too late and you're never too old" to make a career change, according to Schlom, making the transition successfully requires some planning.

"This is the time to take advantage of employee perks like tuition reimbursement, ask to shadow folks doing the type of work you want to do, ask for special projects, do volunteer work if your area of interest, join organizations and LinkedIn groups, start a blog, or get industry credentials like Digital Marketing certificate or Health Coaching certificate," Schlom said. "Whether you're just starting a career, looking for career growth, or changing careers completely as part of the great resignation, landing that job requires passion, knowledge, and experience."
"Company recruiters and hiring managers are looking for specific skills and experience – and they tell you exactly what that is in the job description," Schlom continued. "If you aren't checking the boxes 'yes' on most of the requirements for the position, the job will likely go to a better qualified candidate. What experiences do you have to get to be a top candidate? How can you get them? Is there any lingo you don't understand? Google it! Volunteer in your area, start a blog, build a portfolio, get industry certifications, build a network. Never stop learning."
Gain Additional Credentials to Work in High Growth Careers
Check out these options and the accompanying programs available from Professional and Continuing Education to help prepare you for a high-pay, in-demand career.
Cybersecurity
In today's increasingly global and digital workplace, information technology managers are finding it difficult to protect their networks, leaving companies open to attack. Experts are needed. According to the U.S. Bureau of Labor Statistics, employment of cybersecurity specialists is projected to grow 32 percent from 2018 to 2028—much faster than the average for all occupations. UVM offers a 15-credit, fully online Cybersecurity Professional Certificate Program designed to help you develop a comprehensive foundation in the knowledge and skills necessary to pursue a career in cybersecurity. Whether you are new to computer science or are interested in adding cybersecurity to your undergraduate degree, this is a highly desirable credential—and with a median salary of $98,350—a highly desirable career.
Digital Marketer
Digital Marketing is the most important part of an organization's marketing mix today, and typically where the largest portion of a marketing budget is allocated. According to a recent LinkedIn report, digital and social media jobs represent half of all the top jobs in marketing.
Far more than being able to use Facebook and Google Analytics, Digital Marketers are responsible for analyzing company performance, understanding consumer habits and desires, communicating with clients, researching, analyzing, planning, and executing multi-channel campaigns, and more. According to glassdoor.com, Digital Marketers and Digital Marketing Specialists can look to make approximately $50,912 annually, with Digital Marketing Managers earning around $68,234 per year. The University of Vermont is now offering a number of top-ranked, fully online Digital Marketing certificate programs for individuals seeking a career or to advance their career in this growing field.
Project Management
Are you good at getting things done and work well with people? Then explore project management. You might already be managing projects in your current job without getting paid for it. By obtaining project management certification, such as UVM's Project Management Professional Certificate, you not only can gain credibility and get paid more, you also might be able to find your next job: within the next 10 years, a projected 1.57 million new jobs will be created in project management. It's also a career that pays well: according to the PMI Project Management Salary Survey, the median annual salary for certified project managers in the United States is over $108,200. Project managers can be found in a variety of fields, from architecture and building construction to information technology and health care.
Public Health
If the pandemic has got you thinking about a career in health and you want to solve problems and make a difference, then consider the ever-evolving field of public health. You'll work on implementing prevention measures, promoting healthy behaviors and researching global and community health. The field spans a variety of academic disciplines and professions, from epidemiology and biostatistics to environmental public health and health policy.
The three fastest growing jobs in public health include:
Biostatisticians, who gather data and oversee surveys.
Epidemiologists, who work in health departments, universities, laboratories and out in the field, collecting samples, conducting interviews and laboratory analysis, and analyzing data.
Global health professionals, who work with organizations and agencies dealing with disaster relief, immigrant/refugee health, maternal and child health, bioterrorism, disease prevention and more.
The median pay in public health can be $69,660 (epidemiologists), $80,500 (biostatisticians) and more, especially if you pursue management or policy.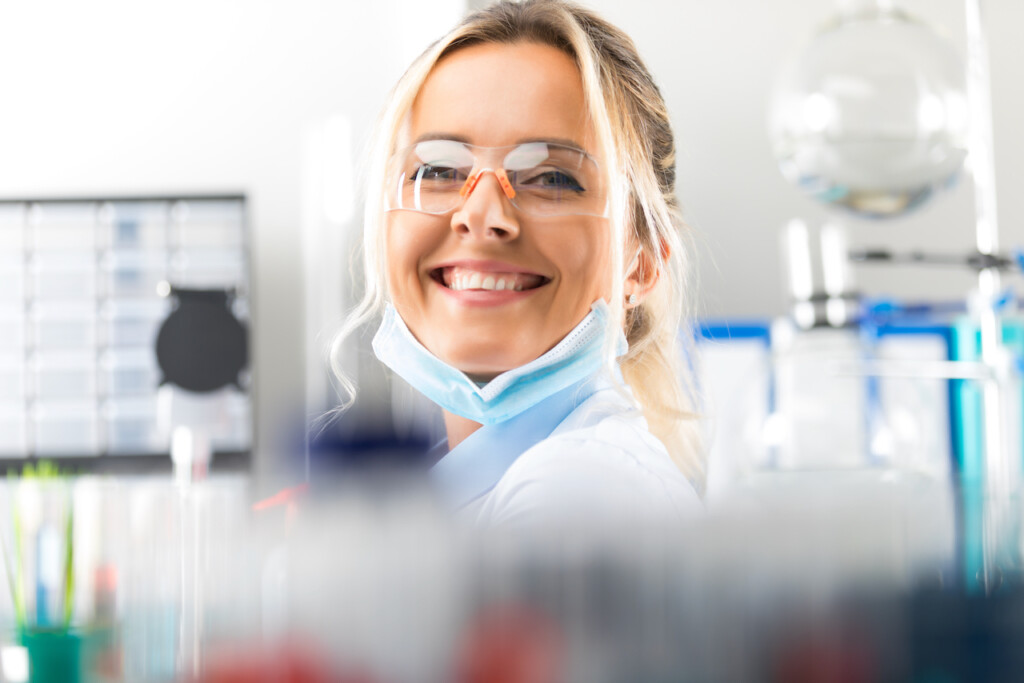 End-of-Life Care Doula
For those seeking fulfilling, unique employment out of the office, consider a career in caring for the dying. In a recent State of Aging & Health in America report, the CDC indicates that the population of American adults over age 65 will double in the next 25 years to about 72 million. The study adds that two-thirds of older Americans have multiple chronic conditions such as heart disease and cancer, and treatment for this aging population will account for 66% of the country's health care budget. To address this growing need, UVM established the End-of-Life Care Professional Certificate.
End-of-life doulas complement the work provided by palliative care professionals and hospice professionals, providing care for patients in hospitals, senior care facilities, and homes. End-of-life doulas support clients with compassionate care in a number of ways, including emotional, spiritual, informational, and physical support, which greatly helps to ease the burdens faced by both the client and the family.
Listen to Vermont Public Radio's broadcast on Death Doulas Provide Support and Compassion at End of Life.
Actuarial Science
Do you love working with numbers? Then try actuarial science which uses statistics and theory to analyze the financial impact of risk in areas like insurance and pensions. It also happens to be one of the hottest careers right now; the U.S. Bureau of Labor Statistics reports that actuarial jobs are expected to increase 20 percent over the next few years. Actuarial science is low-stress, highly paid (averaging $102,880/year) and requires only an undergraduate degree. You may just need a few more courses to pass the first two or three professional exams and land a job; your employer may pay for your remaining training and exams. UVM's Pre-Actuarial Certificate is for students with strong math skills and an undergraduate degree who want to pass the Actuarial Science certification exams and work as an actuary.
The idea of changing a career can be a bit daunting, but with research and mapping out a path of how to obtain transferable skills, changing a career is possible.
Editor's note: this article was originally posted in 2019 and has been revamped and updated for accuracy.