By Jon Reynolds
The big question on every craft brewers' mind as they headed to the 2022 Craft Brewers Conference (CBC), what will it take for a craft beer turnaround in 2022-2023? We asked 15 craft beer industry experts, who attended the 2022 CBC, for their insights into what it takes for craft beer to continue grow into the near future. Here the top 10 key takeaways that industry experts had to say about a craft beer rebound:
1. Perspective (Is your glass half full or half empty?
Bart Watson, chief economist from the Brewers Association (BA), predicts a turnaround in craft beer in the next 12 months. He stated in his state of the industry address at CBC that growth was +8% in 2021, but this was partially attributed to the -10.1% decline in 2020 vs. 2019. Watson also said that some of the 2021 growth was partially attributed to "pipeline fill" of inventory prior to the 2022 price increases. With 9,247 craft breweries now operating in the U.S., the market has matured. The best way for continued growth in craft is for brewers to "reinvent themselves" to stay relevant. They will need to create untapped niches, solve supply chain issues quickly, take advantage of price increases, delve into new emerging segments, and refresh your brands. Watson also says that craft under-indexes in C-Stores, which provides a unique channel opportunity.
2. On-Premise Re-Build
Russ Klisch, Owner of Lakefront Brewery in Milwaukee, WI points to the fact that on-premise dollar sales (taverns, bars, restaurants, and large venues) are about the same as 2019 (pre COVID). The problem is that after craft breweries worked so hard to get great on-premise draft sales before the pandemic, they are now down 25% in sales compared to pre-COVID numbers. Klisch says: "The pandemic took the interaction between the consumer and the brewery away during the pandemic, when there were less visits to the tap room, tours, and beer festivals. The brewer now needs to rebuild these interactions and educate the consumer on the finer aspects of our products and develop the personal bond again between consumer and brewer. We have the advantage over the fourth category of alcoholic beverages, the seltzers, FMB's and RTD cocktails, since they can't tell as good of a story as we can and many of these products are basically a marketing machine and without a homebase."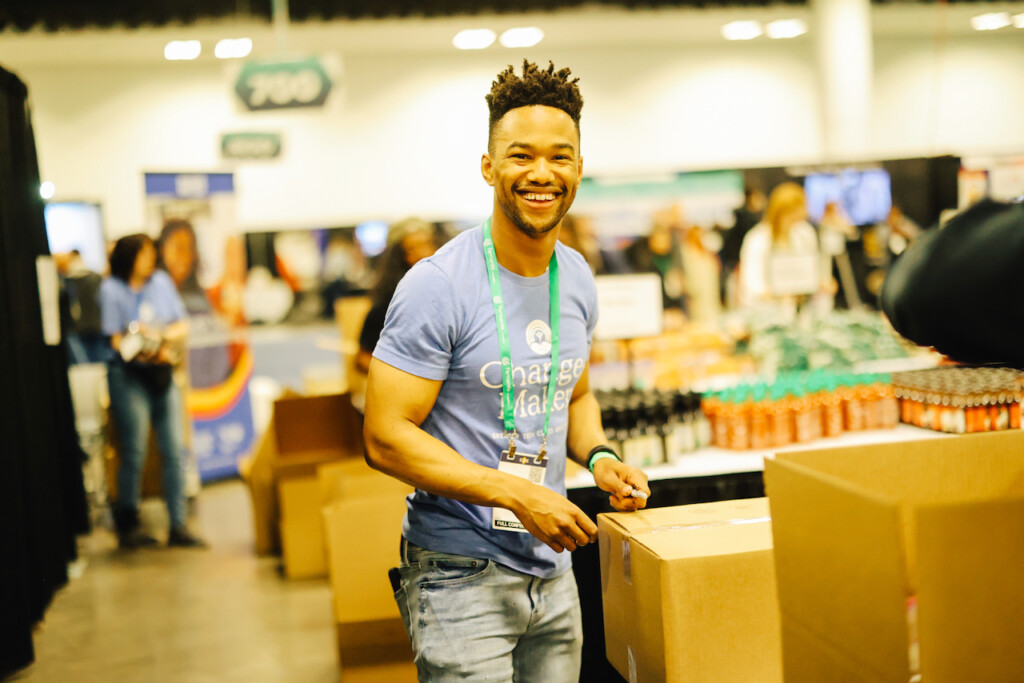 3. Inflation and Its Impact on Consumer Demand
Joe Martino, Operating Partner of Point Brewery in St. Point, WI shared "during inflation and high prices, consumers tend to drink less, but drink better. Regular beer drinkers may "trade up" to better craft beers. Similarly, wine and spirits drinkers may want to avoid the high prices of those products… and go to craft beers to satisfy their consumption needs."
4. Financial Literacy
Kary Shumway, CFO at Wormtown Brewery and instructor in UVM's Business of Craft Beer program, shared "I have seen this over the last several years, brewery owners are investing the time to truly understand the numbers of their business. This can be transformational for financial results and overall health and competitiveness of their brewery."
5. New Business Models Emerge
Shumway goes on to say "Brewery owners were forced to get creative during the pandemic, opening new sales channels and e-commerce options. There is tremendous opportunity in the online space, as well as continuing to leverage e-commerce technology to grow the business. Companies like Craft Peak help breweries create extraordinary B2C online sales opportunities."
6. Personal Connections Return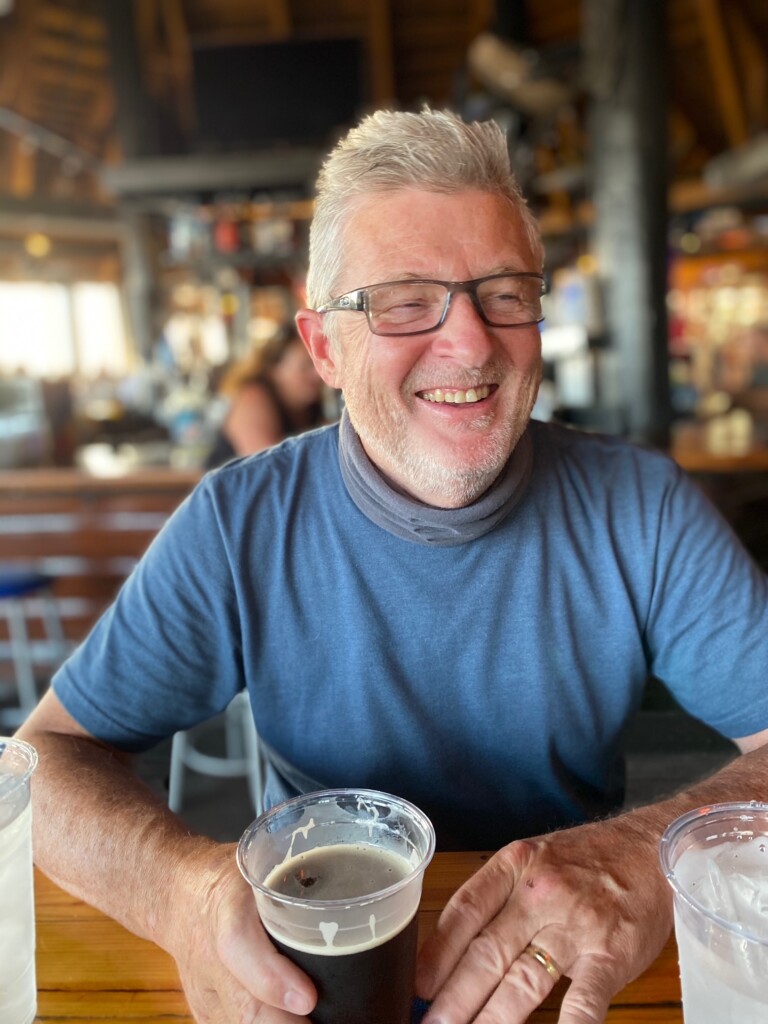 Greg Dunkling, Director of the Business of Craft Beer Program at UVM, says "the opportunity to re-connect face-to-face with consumers provides personal connections, with tap room acquaintances and friends after two years of on again, off again isolation. (Social drinking). Beer tourism is back. Barring a major new outbreak of a break-through Covid variant, this summer and fall will see people on the move once again attending beer festivals and breweries in neighboring states. With increased cost of beer, often $8.00+ per pint at the brewery, increased take-out sales, particularly in cans." Audra Gaiziunas of Brewed For Her Ledger and an instructor in UVM's Brewery Finance and Accounting course weighed in with "Taprooms serve as communal workspaces due to greater acceptance of remote work culture. Breweries offer a sense of third place and individuality tied to community values (supporting hyper local)."
7. Resiliency in Craft Brewers
Kary Shumway says that "craft brewers are resilient. They are lean and mean and not too far in between. They show an amazing ability to respond and adapt to a changing market. These are skills that will serve brewery owners well as we exit the acute phase of the pandemic, and its market effects."
8. Supply Chain Under Repair
Aluminum can supplies seem to be on their way back, with the help of the large producers like Ball, Crown, and Ardagh, plus new companies like CanSource, which started 10 years ago as a homegrown mobile canning operation in Colorado, has evolved into a national one-stop-shop for cans. CanSource's newest plant located in Indianapolis is the company's first location in the Midwest and the sixth location across the United States. The plant opened at the start of 2022 and follows the addition of a plant in Portland, Oregon a year ago in 2021. CanSource is also offering printed and brite cans alongside their current sleeved can portfolio. Using their strategic partnership with Ball Corporation, CanSource is now providing one truckload minimums for printed cans across the US. With this network, CanSource says it can offer best-in-class lead times year-round. Other supply chain challenges and shortages remain with barley, containers for overseas shipping, and lumber for pallets.
9. New Emerging Categories
As an instructor focused on distribution and sales in UVM's craft beer program and owner of BrewPlan, I keep a keen eye on emerging category trends. Craft brewers want to know "where the consumer is heading" before everyone else jumps in. Today, the craft brewers are covering a lot of bases, and here are what I see as the top emerging categorieswithin craft:
Collaborations with other craft brewers, wineries and craft distillers (Audra says a shift in politics will spur more collaborations and beers benefiting causes i.e. Ukrainian beer efforts are one example).
Cold IPA
Craft NA
Hopped Fruit Sours (Superfruits)
Experimental hop beers (cloning)
Food & Beer Combinations (Pickle beer, Pretzel beer, Nut beers, Cereal beers, Coconut beers, Donut and Pastry beers)
Spirits-crossover beers (Margarita, Vodka Sour, Gin & Tonic, et al)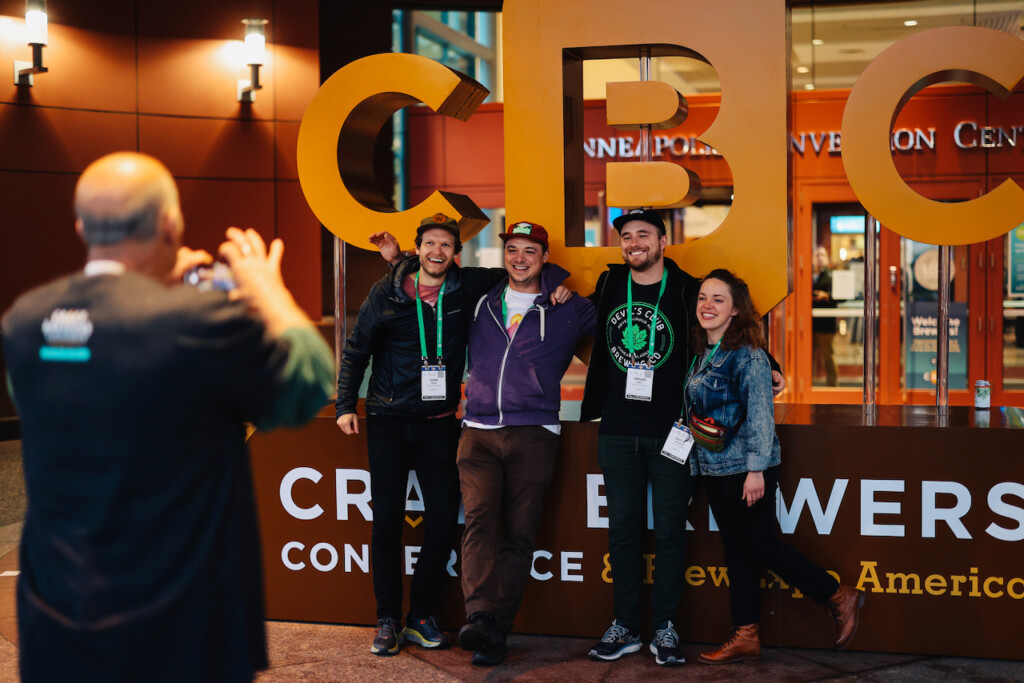 10. Untapped Niches
Bart Watson at the BA says brewers need to innovate more to stand out. Here are some of the untapped niches that craft brewers can review for potential and strategic fit for their portfolio:
RTD Canned Cocktails—using spirits creates an entirely different drinker. Cocktails-to-go are surging.
The Finnish Long Drink—started back in 1956 at the Finland World's Fair, this drink is making a comeback in 2022.
FMB's with Third Party Branding—obviously driven by HRD MTN DEW (Sam-Pepsi), answered by Molson Coors with Simply Spiked Lemonade (Coke-M-C) and Topo Chico Hard Seltzer (Coke and M-C), and lastly Fresca Mixed Cocktails (Constellation and Coke's Fresca brand). These could be done by Craft Brewers teaming up with smaller Craft Soda brands, or Regional Soda brands or Small Wineries or Small Craft Spirits producers.
Ranch Water—led by Lone River (Diageo), Karbach Ranch Water and Dos Equis Ranch Water, this category seems to be wide open, as Ranches with pristine water sources can be found all over the U.S., not just in Texas.
Kombucha—a wide open category being explored by some craft brewers like Sierra's Strainge Beast, Boochcraft, Flying Embers, Jiant, JuneShine, Kyla and Kombrewcha; there is room for more entries.
Health & Wellness—while there are many vitamins, herbs & spices, anti-oxidant fruits, floral ingredients, pro-biotic ingredients and sodium, the consumer is buying into great-tasting, lower alcohol and lower calorie beers.
CBD Beers—there are many craft brewers pushing the envelope in this untapped niche. The category would explode if the Federal Law changed to make CBD beers legal in every state. Keep an eye on this category as there many ways to enter this space with strategic partners from outside the beer category.

---
Jon Reynolds is the founder of Brewplan, a strategic marketing advisor to craft brewers, craft distilleries, boutique wineries, and a Certified Instructor in the UVM Business of Craft Beer Professional Certificate Program. He writes about business trends, beer consumers, distributor issues, legislation that affects craft brewers, marketing tools, and strategic planning to improve brewery profits.
Views and opinions expressed herein are those of the author who has spent more than 40+ years in the beer, wine and spirits industry and are provided for informational purposes only. The information set forth reflects the author's opinion of current trends in the industry and should be researched further to make your own business conclusions.