"I took a different path into craft beer, but the career change has been great," says Kate Conway, Pickett Brewing Company co-owner.
After many years working in nonprofit operations, Kate was between jobs, considering her next move. One evening, sitting around her neighbor Jason's campfire, he floated the idea that she could use her business acumen to help him launch his dream brewery.
As she sat there with his home brew in hand, the idea seemed wild, but not impossible. Having sampled many of his beers over the years, she had no doubt that he had talent. She signed on to help incrementally, supporting his business planning, then operations, then marketing. Before she knew it, the dream was in motion — and the momentum was pretty impressive.
When Jason asked her to formally join forces as the brewery's co-owner and investor, Kate was convinced. They had a good thing going and she wanted to see it through.
Learn From Industry Experts on Your Schedule 
While the duo knew they were up to the task of opening a brewery and taproom, the scope of the project was daunting. They knew that they wanted to tap into expert training and education throughout the critical planning phase leading up to the brewery launch. Jason had previously taken a UVM craft brewing course and recommended that Kate look into the UVM Business of Craft Beer program.
"As a mother of 4 boys, a wife, and a dog mama, the flexibility of studying online at my pace was essential," she says. Motivated to learn as much as possible, Kate enrolled in Brewery Finance and Accounting, Distribution and Sales, and Business Operations courses, and also completed a capstone project based on the upcoming Pickett Brewing Company opening.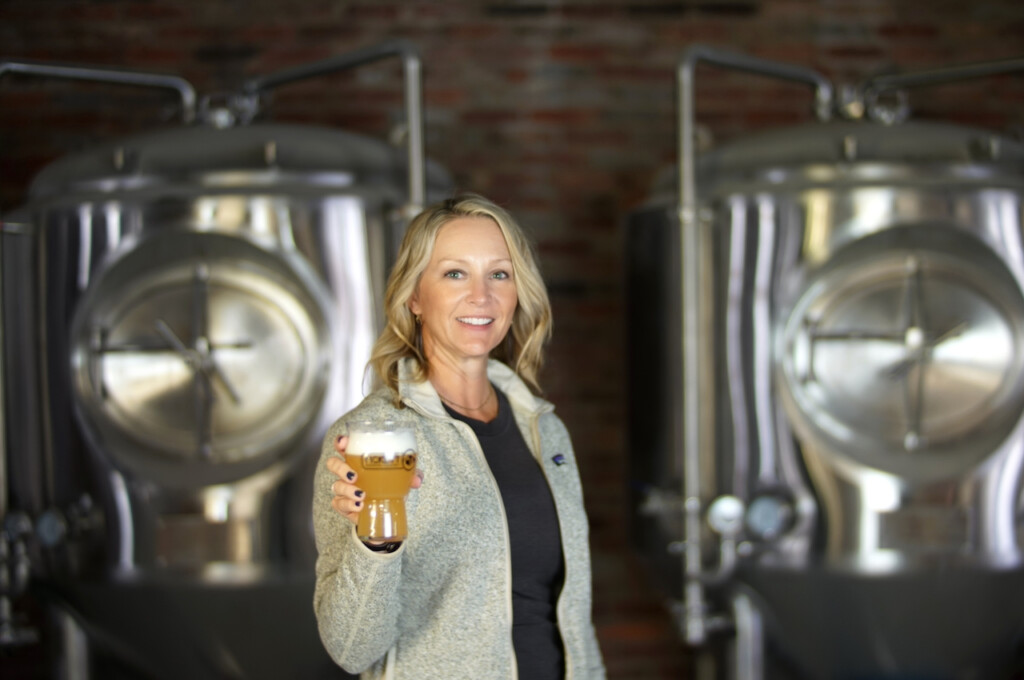 "You can space out the courses however you like, but I took them back to back, so it was like a bootcamp for me — a strong base to get me where I wanted to go with the business. The courses really pinpointed a lot of things that I didn't realize I needed to know."
In the long list of to-dos Kate needed to manage for the brewery opening, the Business Operations course, for example, gave her grounding in the practical things she needed to consider for the taproom space. "Exits," she says. "Exits and ventilation — clearly very important, but not the first thing on my mind when I went into this business."
One of the most interesting aspects of her studies was collaborating with students who had come to craft beer from diverse careers. "I liked hearing from people who've had careers in different industries like me. It's helpful to learn how they're using their previous career experience in the brewing industry," Kate says.
While craft beer attracts entrepreneurs from diverse industries and backgrounds, it can too often be a hostile space for women brewers. Connecting with the Pink Boots Society, an organization that's dedicated to supporting women's success through brewing and business education, Kate feels a strong sense of community and purpose in the industry, even becoming the financial liaison for the greater Maryland Pink Boots chapter.
Pickett Brewing plans to open their doors in late 2021, offering a brew list of 6-8 core beers that sticks to the classics, including a Vermont style IPA, plus seasonal styles. Find them on Instagram to follow Kate's journey.
---