By Alexa Lepold
Whether it's a career change, continued interest in a particular topic, or a desire to learn a new skill, UVM Professional and Continuing Education offers a variety of programs from certificates to degree programs for adult learners who are ready to head back to the classroom. However, the thought of going back to school can frequently come with the questions, "How do I pay for school? Is there financial aid for adults?"
Information on financial aid opportunities can be easy to find if you're an undergraduate or graduate student. Funding options for working professionals, on the other hand, can be much more challenging to uncover despite their importance. Adult learners often face different circumstances than undergraduate students which can impact their financial ability to access education. Stacy King, a representative from the Vermont Student Assistance Corporation, also known as VSAC, described some of the funding options available to ensure that those circumstances don't pose a barrier to continued education.
"We have a population in Vermont where there's a lot of adults who don't have a credential, but could be very employable, and can't get in the door because they don't have a credential," said King. "We look for opportunities to support those learners and increase our workforce."
Funding Options for Adult Students – Scholarships and Grants
VSAC provides various funding options for adult learners seeking both credit courses and non-credit certificate programs. As part of their collection of Federal Educational Access Grants, they offer the Adult Educational Opportunity Center Program (EOC), which are grants and scholarships.
Scholarships, or as King refers to them, "gift aid," are awards you don't have to pay back if you complete your course or semester of study. This type of award can sometimes be financially need-based, or not, and is very competitive. Grants, on the other hand, are solely based on income qualification and are considered a non-competitive financial need-based award.
The type of financial aid available depends on the student and their educational goals. For adults pursuing a bachelor's or associate degree funding options are similar to the traditional undergraduate student. For non-traditional adult learners, there are some scholarships nominated by the EOC program team. However, the applications for these types of scholarships are not publicly available to apply for, but a conversation with a member of the EOC team can help with figuring out aid options. The Curtis Credential of Value Scholarship, which provides aid up to $1,500 is an example of a VSAC scholarship available for non-degree learner who plans to take credit courses.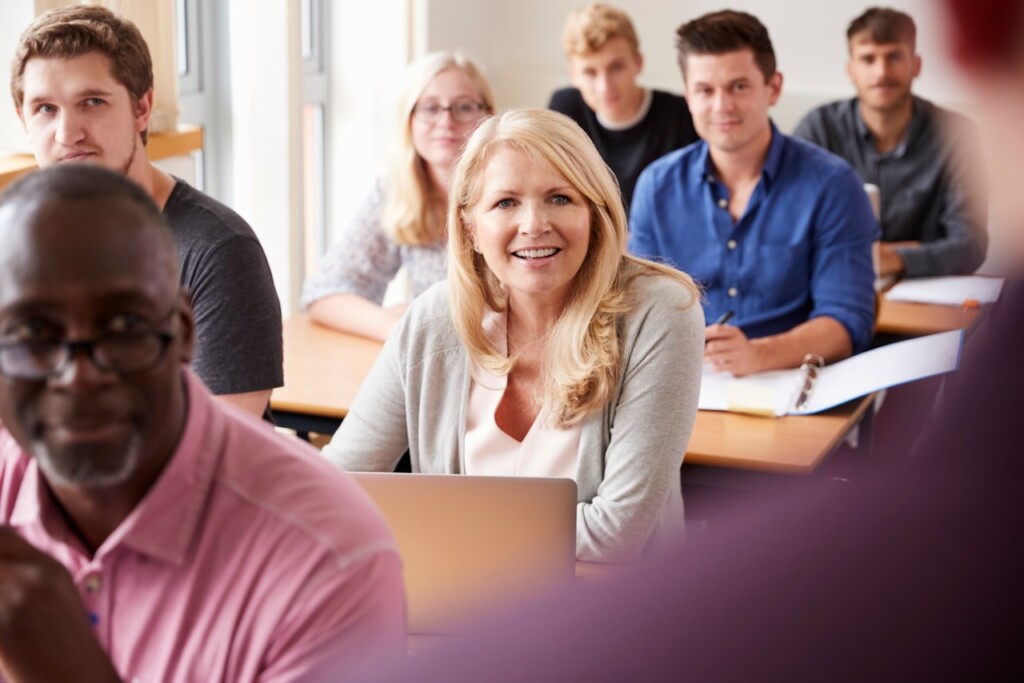 Financial Aid for Workforce Development Training
What's especially unique about VSAC is its positive connections with other financial support agencies. These connections can be made for any student – degree, non-degree, certificate, and so on – to help them find additional aid that VSAC may not be able to offer. For example, VSAC may direct a person with a disability to HireAbility Vermont, a military-connected student to the Veterans Administration, and some to the Department of Labor for workforce development funding.
Finding financial aid to support a non-degree student or an adult seeking just one or two classes can be more challenging. Luckily, the State of Vermont offers an advancement grant formerly the non-degree grant, a pool of money meant to be used to obtain a credential, take a class, or participate in something educational that is not a degree. The funding from the grant allows for coverage on up to two classes and up to two terms, not exceeding $7,500 in an academic year. Completing a certificate course such as UVM's Digital Marketing Fundamentals program would make a student eligible for this grant's funding.
For students whose income may be above the qualifications for grants, the State also offers interest-free forgivable loans as a part of their recent support for workforce development. These loans provide an alternative to paying for a program out of pocket, have 0% interest, and are forgivable after one year of working in Vermont using that credential.
Applying for Financial Aid as an Adult Student
The application to apply for financial aid can sometimes be confusing, or even more so, challenging to find. King explained that all income-based grants or scholarship applications require evidence of income in some form (tax return, statements of benefits, or statement of non-filing). Other funding options may require information about the course you are seeking to take including its start and end date, its cost, and potential major if the program is major-specific. Lastly, identifying information is required for almost all programs. The general VSAC website, as well as their Adult Student page, provides more details on the necessary information needed to apply for financial aid opportunities.
Additional Ways to Reduce Your Education Costs
UVM PACE also provides a variety of ways for students to save money on their education, including:
UpSkill Vermont Scholarship Program
Vermonters who qualify can take up to two credit courses or non-credit certificate programs free of charge through UVM PACE's Upskill Vermont Scholarship Program.
Employer Partnerships
PACE works with employer partners in Vermont and beyond to provide relevant workforce development and training often at a discounted price. Ask about preferred pricing for organizations through our Employer Partnership program.
Military and Veteran Benefits
VA benefits are available for the Business of Craft Beer Professional Certificate, Digital Marketing Fundamentals Professional Certificate, and the Farmer Training Program. UVM's Veteran Services team can assist with obtaining the VA benefits for these programs.
Scholarships
PACE currently offers scholarships for students interested in UVM's Post-Bacc Pre-Medical program and the End-of-Life-Doula Professional Certificate. In addition, the Osher Foundation Reentry Scholarship Endowment offers financial support for students seeking their degrees after a significant break in their studies.
Affiliate Discounts
Many PACE programs and courses include the option to utilize an affiliate discount of up to 20% off the tuition price. Affiliate discounts vary by program, but a few examples of affiliates eligible for discounted tuition include UVM and UVM Medical Center, members of chambers of commerce, the Brewers Association, and VBSR. Review the affiliate discount information listed on each program or course page for more details.
Summer University Tuition Reduction
Summer rates for credit courses at UVM are offered at a 30% tuition reduction and there are many classes to choose from during three sessions starting in May, June, and July.
See the selection of courses at Summer U.
Payment Plans
Several non-credit certificates offered at PACE include the option of a payment plan. A deposit is required to hold a seat in a course and the final payment must be made two weeks prior to the start date. Review the Tuition section on the program that you are considering for more detailed information.
---
Still have a question about financial aid options for adults? Connect with our Enrollment Coaches to talk more about financial support today.