It's getting even more difficult to gain acceptance into medical school. According to the Association of American Medical Colleges, 62,443 people applied to U.S. Medical Schools in 2021, that's up almost 18% from the previous year. Only 23,711 or 38% of applicants were accepted. Just two years prior, in 2019, the acceptance rate was 41%. Even as a projected physician shortage is looming, getting into medical school is no easy feat. So, what is a prospective medical student to do? According to the University of Vermont's Larner College of Medicine Health Professions Advisor, Sarah Ringler, adding an advanced science graduate degree can help.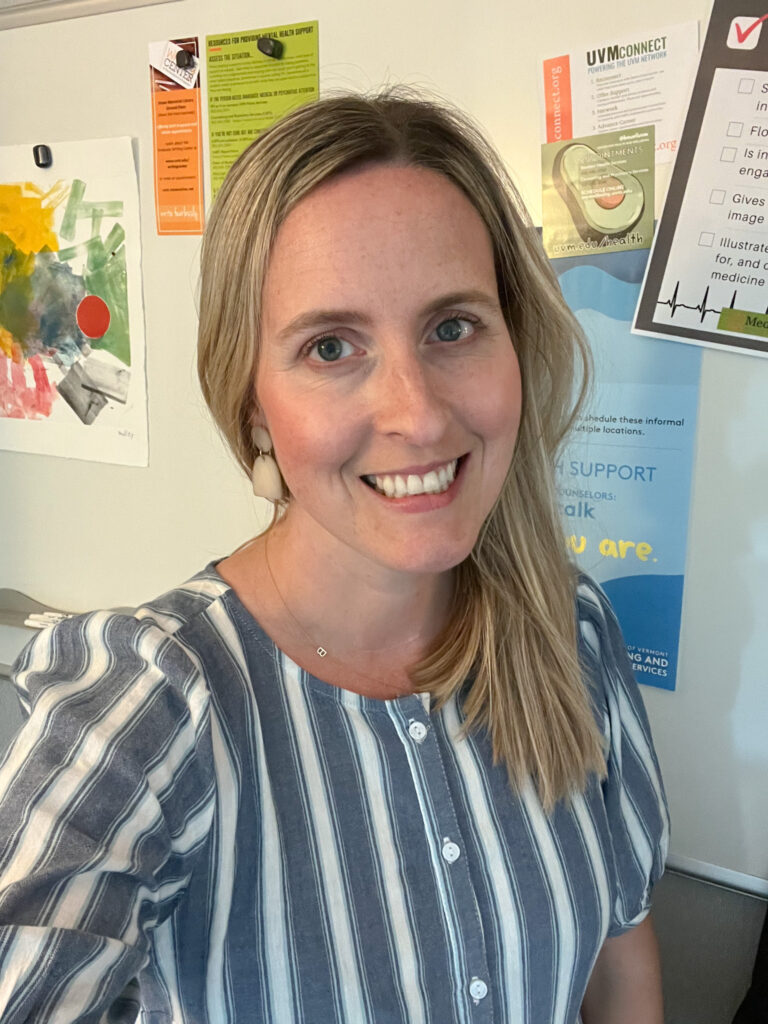 UVM's Master of Medical Science (MMS) degree helps students become stronger applicants to medical or other health professional schools. The courses in the degree program focus on anatomy, biochemistry, cell biology, human physiology, pharmacology, and biostatistics. And starting in fall 2022, students can choose an on-campus or online option. 
"By offering an online modality, students can take courses without needing to seek new housing and relocate," Ringler commented. "While many students thrive from an in-person learning community, the pandemic has introduced more students to online learning. With some of our courses moved online during the pandemic, we began to think about building an effective and engaging online learning community for students wanting to enhance their academic credentials."
UVM's MMS program is a 30-credit special master's program designed to help students advance their science background and enhance their academic performance to prepare them for the rigors of health professional school. Students entering the MMS program have completed all of the basic science requirements required for medical school, unlike a typical student in UVM's Post-Baccalaureate Pre-Medical Program. However, both programs have well-established linkage agreements with the Larner College of Medicine as a program benefit.
Same Expert Faculty in the Online and On-Campus Options
The online version of the Master of Medical Science degree benefits from the same faculty expertise as the on-campus program, but with a bonus of flexibility. "From an academic perspective, the main difference with the online modality is how the courses are offered. Students will be able to enroll in the same core course equivalencies as the in-person modality. These courses are designed for effective online delivery and will mainly be asynchronous to allow for flexibility."
Students choosing the online MMS program will also have access to a biochemistry JumpStart, which is a curriculum designed by Larner College of Medicine faculty for medical students as part of their orientation to the medical curriculum. And online students will join a virtual learning community filled with peer mentors, panel discussions, workshops, and even a learning assistant to help students navigate online learning.
MMS graduate and 2023 MD candidate Nate Dow said the UVM program helped him gain a competitive edge when applying to med school. "I wanted to show medical schools that I could be academically competitive in graduate level, science-based coursework. As an aspiring medical school applicant, I had strong clinical and research credentials but felt that the MMS program could build up my academic resume and make me a better-rounded applicant."
---