Rachel Cloutier went from owning three retail shops to becoming an integral employee at a local design and build company.
Five years ago, the Burlington resident closed her three boutiques on Church Street and went to work as a part-time marketing and design coordinator at Peregrine Design/Build. She landed the job partly because she knew Peregrine design, which had built her former home. But Cloutier also had a decade of experience running and promoting businesses. She also intuitively understood the process and aesthetics of quality interior design.
"I've always loved interior design and fashion," says Cloutier, who received her undergraduate degree in fine art. "But I knew nothing about construction, and I didn't have any formal training in marketing or digital marketing."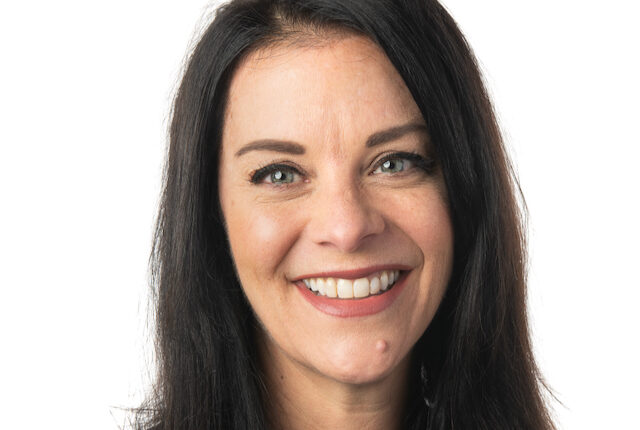 Now, as Peregrine's full-time marketing director and design coordinator, Cloutier felt ready to take her skills to the next level. When she saw an ad for UpSkill Vermont—a scholarship program for Vermonters to add to their skills through certificate courses and classes resulting in college credit—she immediately signed up for UVM's online Digital Marketing Fundamentals Professional Certificate.
"I hadn't taken a class since college, but I was excited to learn," she says. "There was definitely a variety of people in the course of all ages and levels, so I felt like I belonged. I was encouraged and very supported."
The Upskill Vermont Scholarship Program offers up to two free certificates (non-credit) or courses at UVM resulting in college credit, for Vermonters to gain the skills, confidence, and support needed to achieve their career goals. The chance to take free courses at UVM and gain professional development in the emerging field of digital marketing prompted Cloutier to sign up.
"I was surprised that I could get a scholarship and learn all this valuable digital marketing information at no charge," she says.
"This experience made me realize that I can learn remotely, be interactive online with other students and instructors, and have accountability. It gave me the confidence to take more classes in the future."

Rachel Cloutier, UVM Digital Marketing Fundamentals Certificate Graduate
In the 8-week Digital Marketing Fundamentals Certificate program, she learned about the latest developments in everything from SEO to paid search to email marketing. Between working and going to school, Cloutier stayed busy and spent about 10 hours a week on coursework.
Cloutier also applied what she was learning. For example, she put the information from the course to work immediately by optimizing Peregrine's website and developing a new marketing plan for the company.
"When I registered for UVM's Digital Marketing Fundamentals, I thought I might be way out of my league, but the instructors tailor the course to everyone's level," she says. "If someone is thinking of taking this course, do it. Even if you're not in marketing, there's something for everyone."