By Jon Reynolds
What a wild ride the last two years have been for the craft brewing business and the industry as a whole. What will 2022 bring for craft brewers? We've gathered the top trend predictions from our instructors of UVM's Business of Craft Beer Professional Certificate Program. Each of our instructors work in the craft brewing industry; they see what's happening, understand why breweries succeed and fail, innovate solutions, and then share their experiences with the students in our program. Just the kinds of craft beer experts that you'll want to learn from. Here's a few of our predictions for what 2022 may bring for craft brewers.
Brewing Business Experts Mike Gerhart and Mike Kallenberger
Mike Gerhart, Senior Advisor-Technical Services at First Key Consulting and instructor in UVM's Business of Craft Beer Program, has a deep industry background in brewing, strategic planning, optimization, logistics, supply chain and quality assurance.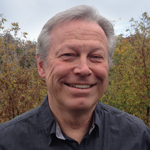 Mike Kallenberger, Senior Advisor, Marketing Insights and Strategy at First Key Consulting and instructor in UVM's Business of Craft Beer Program, has over 30 years of experience in the beer business focusing his work in marketing, specializing in brand positioning and strategy, consumer insights, situation analysis, marketplace assessment, and interpretation of cultural and consumer trends.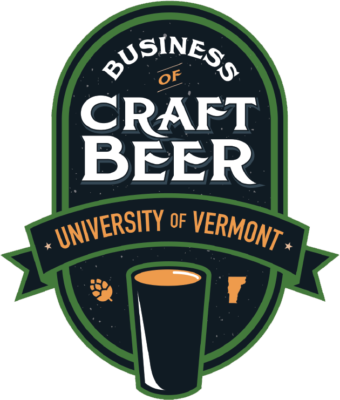 We thought it would be interesting to combine the perspectives of a master brewer and technical consultant with those of a consumer and marketing expert, but what we find is that our views are surprisingly in sync.
After a year or more in which the impact of COVID dominated all other factors influencing the craft beer market, we feel the craft beer business is ready to bounce back in 2022. However, in many ways the world of craft beer will not look the same.
After all, craft beer growth had already been slowing by 2016, and other changes that had been rippling up just below the surface are, thanks to COVID, ready to make their presence more clearly known.
The good-ish news, if there is any, is that the 2020 drop of -9.2% in craft volume could have been much, much worse – which some had predicted. Preliminary market reports are showing that the craft segment will end up rebounding by 6.5% in 2021. While this is great to see the trend reversing, it will still leave the craft segment below pre-pandemic volumes.
Our prediction for 2022 is between 2.5 and 3.0% growth. However, we don't see this shared across the board. The dynamics of the craft category will shift from what we've seen in the past, i.e., a rising tide lifting all boats, to more of a schism between winners and losers.
Beer drinkers will continue to choose the brands they can rely on. As a result, the focus on brand-building that has led to success in the craft category to date will likely increasingly give way to a focus on supply chains, efficient operations, and strong wholesaler and retailer relationships.
Lastly, the shift to at-home consumption that was triggered by the pandemic won't be going away any time soon. A large portion of Gen Z appears to be very happy spending more time socializing at home, and so the most successful craft brewers will find more ways to appeal to those occasions. This may include larger pack sizes, active promotion of growlers, and partnering with brands in categories like snack foods.
In short, one take-away has always been true: survival depends on adaptability in the face of a changing world. Yet as we experience a virtual tsunami of change, some will show enough adaptability to not only survive but thrive.
Part 2 of our Craft Brewing Business Trends continues with Kary Shumway, CFO at Wormtown Brewery and Michelle Forster, Executive Director of the Wyoming Brewers Guild.
---
Jon Reynolds is the founder of Brewplan, a strategic marketing advisor to craft brewers, craft distilleries, boutique wineries, and a Certified Instructor in the UVM Business of Craft Beer Professional Certificate Program. He writes about business trends, beer consumers, distributor issues, legislation that affects craft brewers, marketing tools, and strategic planning to improve brewery profits.
Views and opinions expressed herein are those of the author who has spent more than 40+ years in the beer, wine and spirits industry and are provided for informational purposes only. The information set forth reflects the author's opinion of current trends in the industry and should be researched further to make your own business conclusions.