A new and controversial Title IX rule strengthening the rights of those accused of sexual harassment or assault on U.S. college campuses is likely to be changed under the Biden Administration.
In March, President Biden directed the U.S. Education Department to review Title IX rules that went into effect on Aug. 14, 2020. Those rules, drafted by the administration of former Education Secretary Betsy DeVos, mandated a quasi-courtroom system, giving parties the right to a live hearing at which they could cross-examine each other and witnesses, through advisors.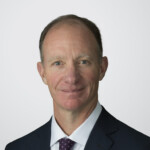 "I think it's well known that there will be a change. The question is how is it going to come about and when," says Jeff Nolan, UVM '88, an advisor to UVM's Legal Issues in Higher Education Conference and a Boston-based education and labor and employment attorney who trains, advises, represents clients, and conducts investigations nationally on several matters, including Title IX.
An Executive Order signed March 8 by President Biden directs that within 100 days, the Secretary of Education should review and should consider suspending, revising, or rescinding the new Title IX regulations enacted under the Trump Administration.
New Rules Narrow the Definition
To fit within the new definition of sexual harassment that applies to conduct that occurs on or after August 14, 2020, conduct needs to be so "severe, pervasive, and objectively offensive" that it has certain effects on a student's or employee's participation in education programs or activities. Previously, the standard focused on whether conduct was so "severe, pervasive, or persistent so as to have such effects.
Also, the new rules only encompass incidents at schools within the United States and occur as part of a school's recognized program or activity. Off-campus incidents not part of a school's program or activity are no longer included, Nolan explains.
"Hear all those qualifiers? It's very narrow," he says.
Traditionally, most U.S. colleges and universities investigated sexual assaults, harassment, and violence complaints in a much broader context. An incident that involved two students that happened off-campus, on a study abroad trip, or in a program unrelated to the school was more likely to be considered as within the scope of Title IX.
However, Nolan noted that even though the Title IX standard is now technically narrower, most colleges and universities are, in his experience, still choosing to investigate and respond to many forms of sexual misconduct on-or off-campus, whether literally covered by Title IX.
In cases where the new Title IX procedures apply, Nolan says the biggest difference is the live hearing-type setting, which requires cross-examination.
"The new procedural requirements are onerous, but schools are complying and absolutely doing their very best," Nolan says. "Personally, though, I don't think the level of formality required by the current regulations is necessary to do a fair and equitable job."
Title IX Changes Likely in 2022
Nolan anticipates any changes to Title IX under the Biden Administration would happen within 12-18 months.
Making changes would require determining what the rules are, drafting them, publishing them, setting a comment period, and organizing, reviewing, and addressing the comments. Nolan points out that when the Devos administration proposed the Title IX rules that went into effect last year, the proposed rules generated nearly 125,000 comments.
In any event, Nolan says Title IX review under the Biden administration will likely bring welcome changes for higher education institutions.
"During the election, Mr. Biden didn't agree with the direction taken in the Title IX regulations by the Trump Administration. Mr. Biden said if he were elected, he would work to undo those regulations. So there will definitely be a change," Nolan says. "I anticipate that when changes are made, they will be probably including a relaxation of the current rule's highly formalistic mandates."
-UVM will present the 31st annual Legal Issues in Higher Education Conference, one of the nation's premiere conferences, on October 18-21, 2021. The conference, offered online, focuses on the diverse legal issues impacting all aspects of higher education.