By Tracey Maurer
What kind of leader were you in 2020? Now, what kind of leader did you become in 2021?
No matter your leadership style or tenure, navigating a history-making global health crisis promoted many a soul-searching moment for even the most confident leaders.
As hybrid and remote work models assert their longevity, leaders are facing a post-crisis world in which very new norms, processes, and expectations are here to stay. Will there be challenges? Of course. But at the same time, the opportunities are limitless, especially for leaders who dedicate themselves to meeting the moment by adding 2022-specific leadership strategies to their toolkit.
Develop Leadership Style Self-Awareness — and Agility
David Jones, professor of management at the University of Vermont Grossman School of Business, identifies five styles drawn from leadership theory and research that he believes are important for all leaders to have in their repertoire. With these five leadership styles at your disposal, you'll be prepared to situationally calibrate your approach, building trust and credibility with your team.
Directive: You're no dictator, but you're very clear in establishing performance objectives for your team. You're adept at providing structure and skilled at clarifying employees' perceptions of their roles. When needed – and this isn't always a bad thing because some situations might require it – you tend toward micro-managing.
Supportive: If you're approachable and empathetic, then you're probably a supportive leader. You show concern for employees, and you treat them with dignity and respect. Your employees, in turn, feel valued and cared for. In times of change (or, ahem, global pandemic), they trust you to help them manage uncertainty.
Participative: If you're someone who works hard for buy-in by soliciting employee input, then you're most definitely a participative leader. You encourage employee involvement in decision-making and, more importantly, ensure they know that their views will be – and have been – considered. Depending on the situation, you consult directly with employees; other times, you delegate your authority to employees who engage in the decision-making.
Achievement-Oriented: If you always think you and your team can do better, and you push everyone to reach higher, then you clearly are achievement-oriented. You like to set "stretch" goals, and you encourage continuous improvement. You also empower employees and give them autonomy, assuming they'll do their personal and team best. You constantly show confidence in the ability of individual employees and teams.
Transformational: Most leaders aspire to be transformational. If you are, you lead through vision. You have your eye on the future, and you model and communicate your forward-thinking commitment. You are an inspiration to employees, and they follow you because they believe in the common goals that you've shared and articulated.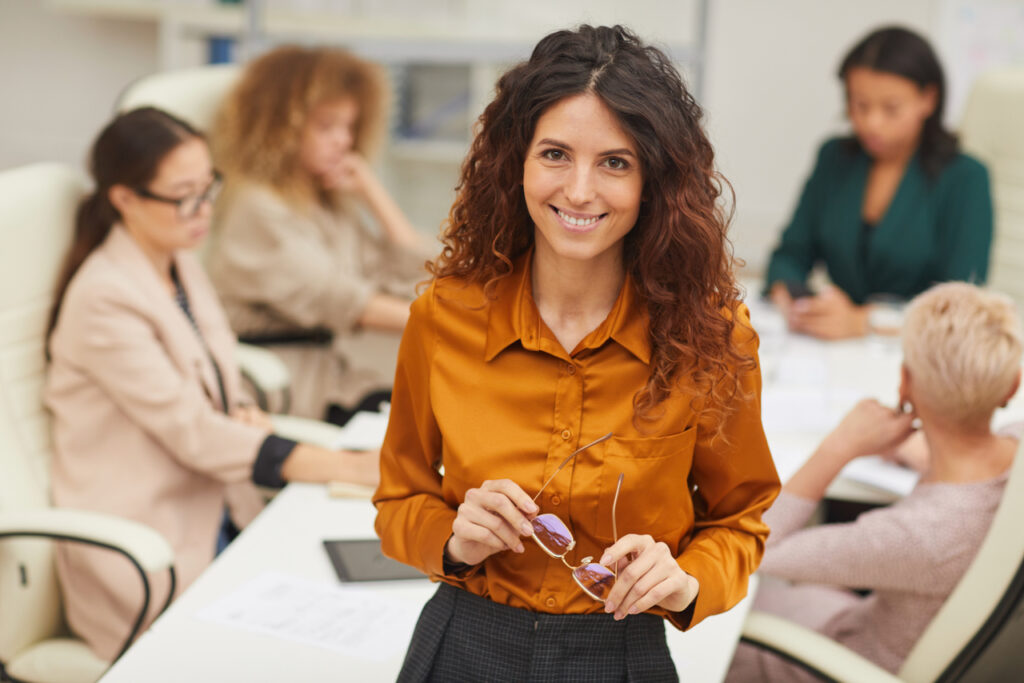 Even if you identify with just one or two styles, you can learn from – and apply – other styles, Jones says. UVM's Center for Leadership and Innovation is a good place to start. For every situation – whether it's communicating with an employee about poor job performance, inspiring a highly experienced team to achieve, or guiding your organization through uncertain times – there are specific leadership styles and corresponding tools you can use to accomplish your objectives. Broadening your range and developing greater agility are meaningful goals for any leader.
In a 2020 Forbes piece on leadership skill-shifts, Melissa Daimler writes about emotional awareness versus emotional agility. Awareness, she notes, is "the ability to be aware of and control your own emotions," while calling on leaders to go a step further toward agility. With emotional agility, she says, a leader "is not only aware of their feelings, they know how to navigate through them," citing the work of psychologist Susan David.
Explore Accessible Leadership Training at UVM
The Center for Leadership and Innovation (CLI) was built to help the business community compete in a global economy. As a portal to University of Vermont resources, CLI can provide you and your business leadership training, access to academic expertise and research partnerships, graduate and undergraduate education, and other University initiatives. Through certificate programs like the Leadership & Management Professional Certificate, we can help your business put knowledge into action.
Explore UVM's Employer Partnership opportunities for small, medium, and large organizations.
Tracey Maurer was a Senior Program Developer and Director of New Business Development for the UVM Professional and Continuing Education.
Editor's note: this post was originally published in 2016 and has been revamped and updated for accuracy.