Anna Rose was searching for premed programs that would offer flexibility and an opportunity to gain clinical experience.
After weighing her options, Rose enrolled in UVM's Post Baccalaureate Premedical Program in 2017 and completed the allopathic medical track.
"The flexibility, the integration with the UVM Medical School, the clinical experience, and being in a place where you can enjoy the outdoors were all factors for me," Rose says. "The physicians I worked with also value what UVM and Vermont offer both personally and professionally. As an institution, UVM is really good at respecting students as human beings."
Rose graduated in 2015 from Tufts University, where she majored in Peace and Justice Studies and Africana Studies. She then lived in Laos for a one-year Princeton in Asia fellowship to work for an NGO in the unexploded ordnance (UXO) sector. UXO are explosive weapons that did not detonate and still pose a risk. About one-third of Laos remains contaminated with UXO left behind from the Vietnam War.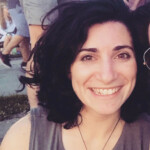 "While I was in Laos, where I did first-aid training in rural areas, I realized my true passion was clinical medicine," she says. "When I started looking at a few post baccalaureate programs, some of the key factors for choosing UVM included flexibility in terms of the courses you can take and the order you can take them in. I liked the idea of being able to take upper-level courses, such as genetics and microbiology. Another reason I chose UVM was the location. I was familiar with Burlington and loved it there."
UVM's Post-Baccalaureate Premedical Program helps students pursue medical, dental, veterinary, pharmacy, physician assistant, nurse practitioner, physical therapy, and other health professions. The 12 to 24-month program offers specialized tracks that help students pursue a background in a specific medical field of interest.
Unique features of the UVM Post Baccalaureate Premedical Program
Various tracks for healthcare specializations
Access to UVM Medical Center, a Level 1 Trauma Center
Integration with the UVM Larner College of Medicine
Outside the classroom learning opportunities for students, including informal discussions hosted by physicians and other health professionals
Linkage agreements (affiliations) with various medical schools
Personalized academic support and a strong advising component
Rose credits her time at UVM as an opportunity to become more familiar with the medical school admissions process. "The integration of UVM and the UVM Medical Center is a unique advantage because you're surrounded by medical students," she says. "I worked as a scribe, so I was also around a lot of physicians, as well as other post-bacc students. It made me more confident about the medical school application process because I had an understanding of what it looks like to be a med student."
Rose, who describes herself as driven, open-minded, and open to new experiences, is interested in pediatrics. But she's still weighing her options for what type of medicine she'll eventually specialize in. She's also considering pursuing a master of public health in the future.
"Medicine is an interesting career in that lifelong learning is emphasized," she says. "In my time at UVM, I learned that's a very real priority for a lot of physicians."