Running a successful brewery involves everything from complying with regulatory requirements and protecting intellectual property to restaurant planning and maximizing taproom sales.
UVM's Beer School offers professional development online courses designed for staff who want to fine-tune their knowledge and skills at existing breweries. The Beer School launched earlier this year as a counterpart to the UVM Business of Craft Beer Professional Certificate Program.
A new UVM Beer School Advisory Board was recently established to help guide offerings for the online, four-week courses. The national advisory board includes brewery owners and individuals in brewery management positions.
Professional Development Brewery Courses at UVM
Greg Dunkling, director of the UVM Business of Craft Beer Program, says with 7,500 breweries across the country, staff need to be highly skilled at marketing, beer sales, taproom management, hiring and training new staff, creating taproom events, and brewery finance.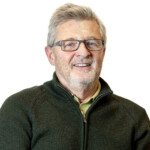 Dunkling says that to offer relevant course content, it needs to identify the professional development needs of beer industry staff. That's where the Beer School Advisory Board comes in.
"Breweries need accessible, cost-effective ways to train staff, all guided by beer industry colleagues to help identify these needs," Dunkling says. "Who knows best, but those working in the trenches?"
Board members come from a variety of geographical locations, as well as different size breweries to accurately capture the most pressing professional development needs.
"The purpose of the board is to scan the needs of their staff, as well as other breweries in their region, to help us identify relevant professional development needs," he says.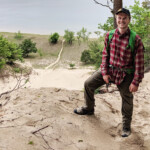 The UVM Beer School Advisory Board includes 28 members, including Brooks Twist, operations manager of Brewery Vivant, a LEED-certified microbrewery housed in a refurbished historic funeral home in Grand Rapids, Mich. Twist, who started at Brewery Vivant a decade ago washing dishes and worked his way up to his current management position, says running a brewery is more than making good beer and making customers happy. Turning a profit and meeting business goals are key.
"The bottom line is that you can't do anything if you can't pay the bills. The business needs to stand on its own and I want to help participants understand that," Twist says. "I've seen breweries spend and waste a lot of money up front, and then three years into their operation, they wish they hadn't bought this thing or that. I hope that I can help industry staff structure their businesses so they are profitable and meet their goals."
UVM Beer School Courses
The following four-week, online courses are offered through the UVM Beer School:
IP Protection in Craft Beer
The course will examine a range of legal issues involving copyrights, trademarks, and employment law to secure IP. Learn more.
Legal and Regulatory Compliance in Craft Beer
The course will tackle compliance issues surrounding production and inventory, taxes, records, reporting, and more. Learn more.
Financing Your Start-up Brewery
The course will present, in detail, a number of the financing options for your startup brewery to allow you to choose the model that will fit your concept and needs best. Learn more.
Maximizing Taproom Revenue
The course will explore strategies and tactics to increase brewery taproom sales and profitability. Learn more.