Enrolling in a pre-college course includes numerous benefits for high school students. From a college admissions perspective, taking a pre-college course or program can demonstrate academic initiative and help clarify a student's prospective major.
Of course, taking a UVM pre-college course or enrolling in UVM's Summer Academy Program doesn't guarantee a student will get accepted at UVM. Still, it's an avenue an increasing number of high school students choose as they explore their college options.  
"The true advantage of pre-college is the rigor that comes with taking a college-level course," says UVM Director of Undergraduate Admissions Moses Murphy. "I do think, if nothing else, that it shows a student's academic curiosity and initiative to challenge themselves when they don't have to."
The college admissions process has become more competitive, especially in recent years. UVM's undergraduate Class of 2026 was selected from more than 30,000 applicants for admission, setting a record for the University. Over the past two years, UVM has seen a surge of more than 60 percent in undergraduate applications.
"The application evaluation process has no magic formula or GPA cutoff. We look at all components of a student's application," Moses says. "When it comes to students who take pre-college course work, it speaks to their academic preparedness."
The Benefits of Pre-College Courses and Programs
UVM offers entry-level pre-college courses online and on-campus year-round in a variety of subject areas. UVM Summer Academy is an academically challenging four-week virtual program designed for high school students who have completed 10th, 11th, or 12th grade and are interested in earning college credits while exploring a relevant academic interest.
The benefits of a pre-college program include allowing students to experience college-level courses, earn college credit, relieve some anxiety and stress around understanding what is expected in a college course, and the opportunity to save on tuition if they enroll at UVM or transfer the credits to another insitution.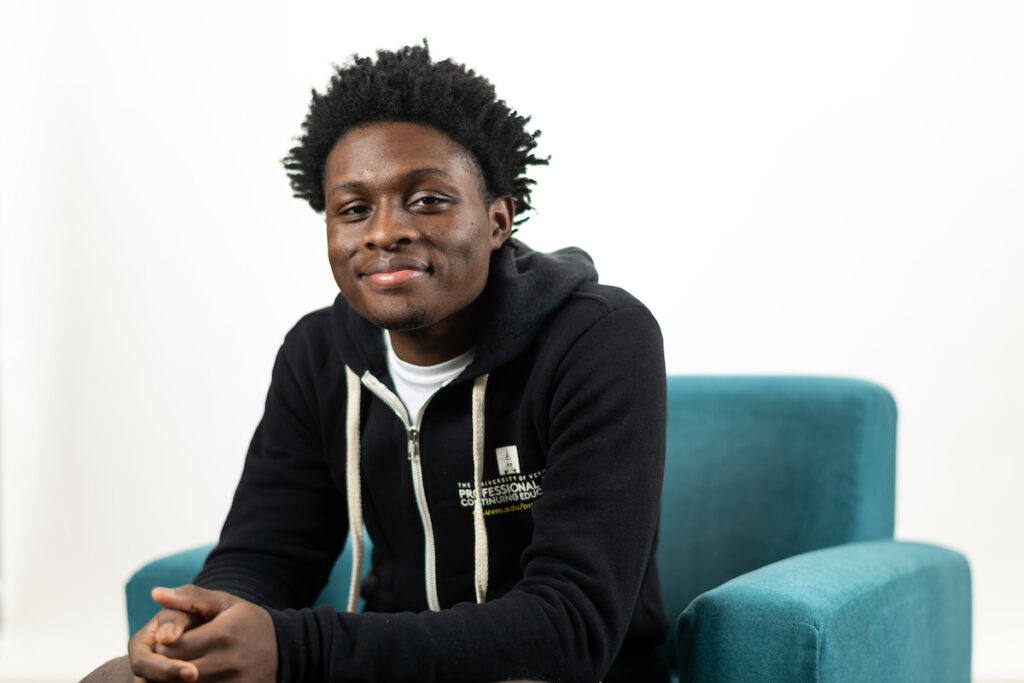 Technology Advancements Balanced with a Human, Compassionate Approach
Gone are the days when paper applications filled admissions office file cabinets. Students applying to college today will likely use the Common App, which is accepted by more than 1,000 schools and helps streamline an essential part of the admissions process for students.
"The admissions office's job is to predict the behavior of 17 and 18-year-olds," Moses says. "We are always evolving and trying to stay on top of new ways to communicate and better ways to convey information. You must stay on the cutting edge of what students are interested in."
Moses, who joined UVM 18 years ago and was named director of undergraduate admissions in May 2021, says while the technology of the student application process has changed, the human nature of the process is the same.
"What hasn't changed is that young people are going through a stressful process," he says. "The goal of anyone in our office is to try to provide information, meet students where they are, and be empathetic and compassionate. We recognize this is a big time in their lives."