The world of marketing shifted right under Cheryl Dobbins Hege's feet.
Instead of relying on print advertising and television media buys to promote a business or event, marketers pivoted over the past decade to a more multi-channel approach, using everything from social media to display ads to SEO.
Dobbins Hege, who is based in North Carolina, began working in marketing in the 1990s. But after corporate restructuring at one job detoured her career into human resources, she felt out of touch with the latest digital marketing practices.
As she began searching for a new marketing job last year, she knew she needed a competitive edge to stand out from other applicants.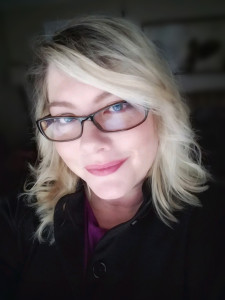 "I needed to do something to beef up my skills. Over the four years while working in HR and outside of marketing, everything about the industry changed," Dobbins Hege says. "I felt like I was behind the times, and there were other job applicants probably ahead of me in terms of skill. I knew that getting an education and having a good understanding of digital marketing would help boost my chances to land a job."
In 2019, she enrolled in the UVM Digital Marketing Fundamentals Professional Certificate Program. The eight-week online marketing program covers everything from paid search to SEO to email marketing.
After completing the program, Dobbins Hege was hired in August as a senior marketing manager in home furnishings for International Market Centers, the world's largest operator of showroom space for furniture, gift, home décor, rug, and apparel industries.
"The UVM course was something I could put on my resume or LinkedIn when I was job hunting," she says. "During the interview process, I was able to talk the talk and feel confident. It got me to the next step."
An Online Marketing Program for Professionals
UVM's award-winning digital marketing program allows professionals to learn the holistic value of digital marketing through research and development of an actionable marketing plan. Every week, the program highlights a specific digital marketing topic, such as display advertising, SEO, and digital analytics.
The online marketing program also reinforced Dobbins Hege's love for marketing.
"I've always had a passion for marketing and to be in the know behind-the-scenes," she says. "I enjoy the strategy piece and seeing a campaign come to life and the audience's reaction. Marketing is always evolving and changing. There's never a dull moment."
The program was Dobbins Hege's first online course—something she felt apprehensive about until she experienced it first-hand. She found the instructors to be accessible, encouraging, and engaging.
The length of the course—eight weeks—assured Dobbins Hege that she would be in a robust yet flexible program that allowed her to work full time and raise her family while enhancing her skill set.
"The UVM program is well respected and highly ranked," she says. "The instructors genuinely care about your success. And I loved working with other students in the course. There were other folks trying to get up to speed or re-enter the marketing field just like I was. The program gives you a chance to see where you want to take your career path, and it's a good way to dive into digital marketing."
UVM Digital Marketing Fundamentals Professional Certificate
Learn more