Trends, technologies, and best practices in digital marketing move quickly. As a digital marketer, it can feel like you're barely keeping up with the latest TikTok craze or Google algorithm update.
We talked about how to stay ahead of digital marketing trends with Aaron Levy, a Digital Marketing Fundamentals Certificate course instructor at UVM and Vice President of paid search at Tinuiti.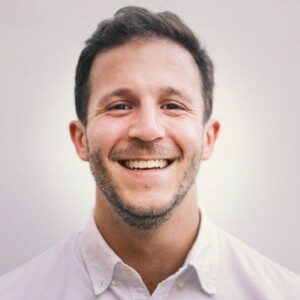 You may have seen some of his work in Search Engine Land or Search Engine Journal. Here's what he had to say about the current trends in digital marketing and how to choose a digital marketing course that will help you stay ahead of the competition.
On Keeping Up with Digital Marketing Trends
"First of all, you don't need to understand everything… it's okay to focus. I fell into that trap early in my career, thinking, 'I need to read everything, and I have 700 emails in my inbox, and I need to read them all because I have to know everything.' That's not the case," Levy said. "Instead, have a good place where you can look and check your knowledge often."
A few of Levy's go-to sources for digital marketing news are:
A trend he's watching is around privacy and the death of cookies, the small pieces of data saved while browsing the internet.
"It's going to be a huge thing. Google has pushed it back a year, for three years in a row, and I wouldn't be surprised if they do it again. Even they are still trying to figure it out," Levy said. "It's very easy to get overwhelmed with news sensationalism of 'Google is going to this, Google is going to do that.' No, they're not. They might. And so, understanding what people are thinking about and what they are working on is important, but trying to read every news article that comes out is overwhelming."
On Why Content is Important in Paid Search Efforts
Levy says another trend he's noticed is more paid search efforts promoting pieces of content, like a blog post, instead of a landing page. Why? He says it comes back to the adage; you're not going to ask for marriage on the first date.
"So, speaking from a display perspective, a lot of times when someone sees your ad, it's going to be the first date," Levy said. "There is going to be some education involved. They have questions. Getting someone to move from a reading mindset into a consumer or purchasing mindset is a big leap. A lot of the ways you can fill that gap is by educating them, with content, by nurturing them through step by step as opposed to, 'Here is the car, buy the car.'"
On Which Digital Marketing Courses to Take to Stay Ahead
With courses available from HubSpot, UDemy, LinkedIn, Google, Facebook, and more, it can be overwhelming to know which course will be the most beneficial. Levy says all of these courses can be valuable in addition to a course that comes from an unbiased source.
"Remember, when looking at courses from Google or Facebook or another company, they are taught from a business whose desire is to get you to use their product. So, they are going to teach you how to apply the basics to what they want you to apply them to," Levy said.
Why UVM's Digital Marketing Course Stands Out
The course covers everything from email marketing and web analytics to Search Engine Optimization (SEO) and Social Media Marketing (SMM). Levy says the most significant thing that sets UVM's Digital Marketing Fundamentals course apart is the focus on strategy.
"We try to help students understand not just "how" the buttons are pushed, but also the "why." What are your goals? Who is your target audience? What are they trying to achieve? Once you have a solid understanding of those things, you can start to craft a plan that will achieve results," Levy said.
Another differentiator is that UVM's digital marketing course instructors are all leaders working in their respective fields. This means that students can access their industry insights and networks.
"The relationships you can build with the educators are certainly an added benefit. We all are very friendly and willing to share our networks," Levy grinned. "A lot of the time, when folks take this class, it's to further their career either internally or externally. So, there is a bit of mentorship that comes along with it. You can have someone to bounce ideas off of, ask if your resume looks good, or chat through a situation you have coming up."
Digital marketing is constantly evolving—and so is UVM's Digital Marketing Fundamentals course curriculum. Award-winning faculty members are experts in their field who are always up to date on the latest trends. Plus, the course is unbiased, unlike those created by private companies.
So, whether you're just starting out in your digital marketing career or looking to make a change, UVM is a trusted partner available to help you every step of the way.
---