Celebrating its 30th anniversary this month, UVM's Legal Issues in Higher Education Conference is planning an event unlike any other in its past—one that's completely online—in a year that's been punctuated by a number of complex issues and events, any one of which would—on its own—be enough to have college and university administrators nationwide struggling to keep pace.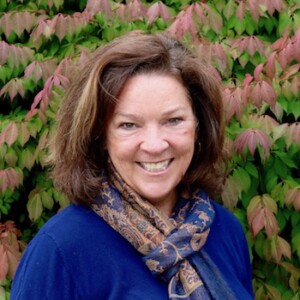 "That's what made planning this year's legal issues conference so exciting," said Dr. Deborah Hunter, Associate Professor in UVM's College of Education and Social Services and a Legal Issues in Higher Education Advisory Board Member. "Coping with the election, political strife, dealing with COVID, changes to Title IX, mental health and student wellbeing, social justice, activism—all those really are a sign of the times and it was evident to us last spring and early summer that these are things we needed to address, it couldn't be the same old, same old."
"The trend for a long time has been that things become more complicated and stressful, but this year was just a completely different magnitude—off the charts," said Tom Mercurio, J.D., a fellow Advisory Board member and Student Conduct Appeals Officer (and retired Deputy General Counsel) for the University of Vermont.
Both Hunter, who joined UVM's faculty in 1985, and Mercurio, whose career at UVM began in 1988, have been in the orbit of the Legal Issues in Higher Education Conference since its start in 1990.
Addressing Increasingly Complex Issues on Campus 
"Higher education law's evolution parallels how higher education itself has changed over that time," Mercurio said. "In the higher ed legal world, if you go back 50 years, it would be pretty unusual for a university to have their own in-house counsel. And now, the number of schools that have their own lawyers has really skyrocketed, and the number of legal issues that universities deal with—even over the course of the years that I was doing it—there were things that came out of nowhere. The number of regulations today that apply to higher education as an industry is just staggering.
And both Mercurio and Hunter agree that one of the greatest values of the annual conference is in creating a space for professionals to discuss these challenges on campus, gaining insights from colleagues in a congenial atmosphere where the objective isn't one of competition, but of sharing, learning, and advising.
"For me personally, I really feel like this is a real treasure here in our backyard," Mercurio said. "I've become a real believer in the value of this event, and I enjoy it immensely every year it happens."
UVM Legal Issues in Higher Ed Conference Draws More than Legal Counsel
UVM's conference is also remarkable in that it's unaffiliated with a law school, unlike Stetson University's long-running National Conference on Law in Higher Education that's held every January—an event with which UVM's conference shares a very friendly relationship. Instead, UVM's conference is connected to the College of Education and Social Services and has always attracted an equal number of student affairs professionals, academic administrators, and of course, those working in higher education law.
"The combination of bringing all these folks together as well as crafting a program that spans those varied interests means it's never dull, and it's always a fun group of people," Hunter said.
"Folks from smaller schools or folks who are new to the profession of higher education law might not realize it when they get to one of our conferences here in Vermont, but the people who present here are really top-notch," Mercurio added. "They're prominent, nationally recognized practitioners and scholars. Those professionals who have been around for a while will recognize these names right away, and say, you got her? You got him? That's fabulous. Maybe it's luck, maybe it's the work that's been done over the years, but we have that connection with the national community that makes good people willing to come here year after year."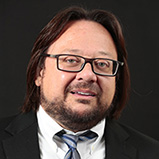 This year's conference is being held virtually and both Hunter and Mercurio expect it maintain the level of polish and excitement that participants have come to expect, with the 30th anniversary event featuring Peter Lake, J.D., Professor of Law, Charles A. Dana chair and director of the Center for Excellence in Higher Education Law and Policy at Stetson University College of Law, serving as this year's keynote speaker.
"All of us engaged in this work—as sponsors or participants—value each other's commitment to the highest standards of student care and well-being and educational advancement and equity. We're all bound by that and that is very uplifting," Hunter said. "Everybody there wants to serve students better, to create a better world, to advance academic freedom, to advance social justice—it's what it's all about. So none of that is changing by it being a virtual conference. That's still what's attracting everyone who participates."