As college admission becomes increasingly competitive and complex, ambitious high school students are adopting more proactive approaches to their college application processes.
One such approach is the "brag sheet." Distinct from a resume or CV, a brag sheet is a comprehensive document of achievements, activities, and aspirations that students provide to their letter writers. For students who've put a lot of preparation into their college goals, a brag sheet could be quite detailed. An effective brag sheet will go beyond test scores and extracurriculars; it will outline your accomplishments and ambitions, as well as the specific reason why you're asking a certain person to write on your behalf.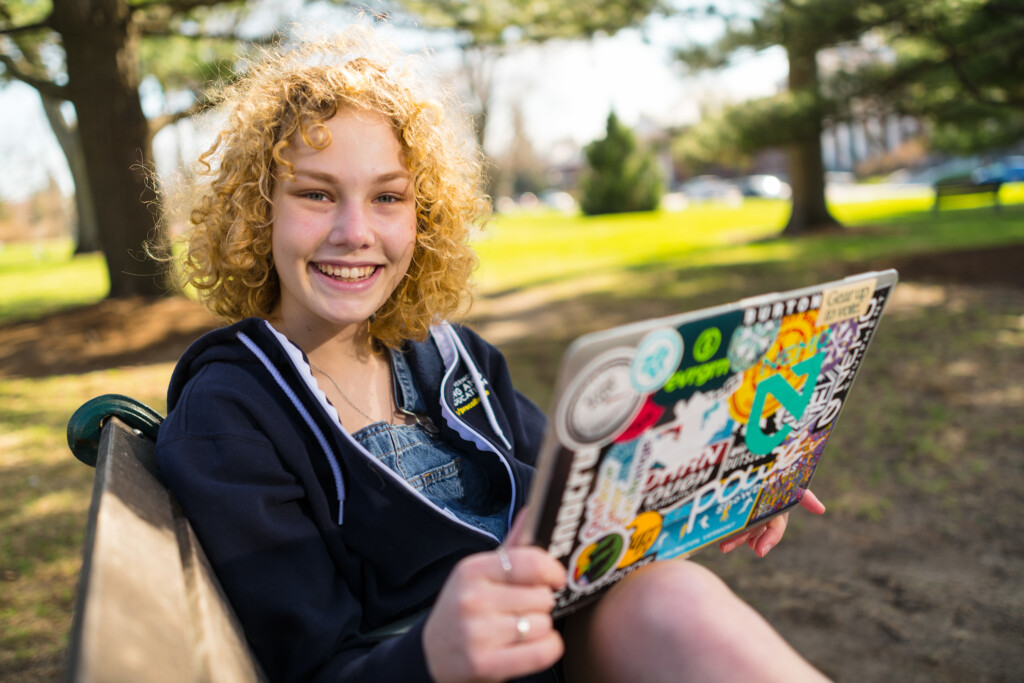 In short, a brag sheet is an open forum for you to put your best foot forward in full detail so the teachers, coaches, or counselors who write your recommendation letters have total insight into your college readiness. The main idea of a brag sheet is that you are your own strongest advocate. While the word "brag" may carry an unflattering connotation, pay that no mind. Your brag sheet is your opportunity to shine. Brag on, seriously.
Get started on your brag sheet with a few key pointers.
Showcase Pre-College Coursework on Your Brag Sheet
As you brainstorm what to include on your brag sheet, don't overlook Pre-College Programs at UVM. With over 100 courses to choose from that are available throughout the year, plus our 4-week, intensive Summer Academy program, there's abundant opportunity for high schoolers to build impressive credentials at UVM.
High school senior Hannah Sher enrolled in Summer Academy courses because she was committed to staying engaged and productive over the summer. But when it came to planning her college admission materials, she realized just how valuable her Summer Academy experience was.
To include your Pre-College or Summer Academy experience on a brag sheet, for example, provide the course name and dates/duration, the professor's name, course format, course objectives, your reason for choosing the course, your accomplishments and impressions of the coursework, remarks about the experience of studying in a college setting, and any plans you have to follow up on or apply course content in the future.
---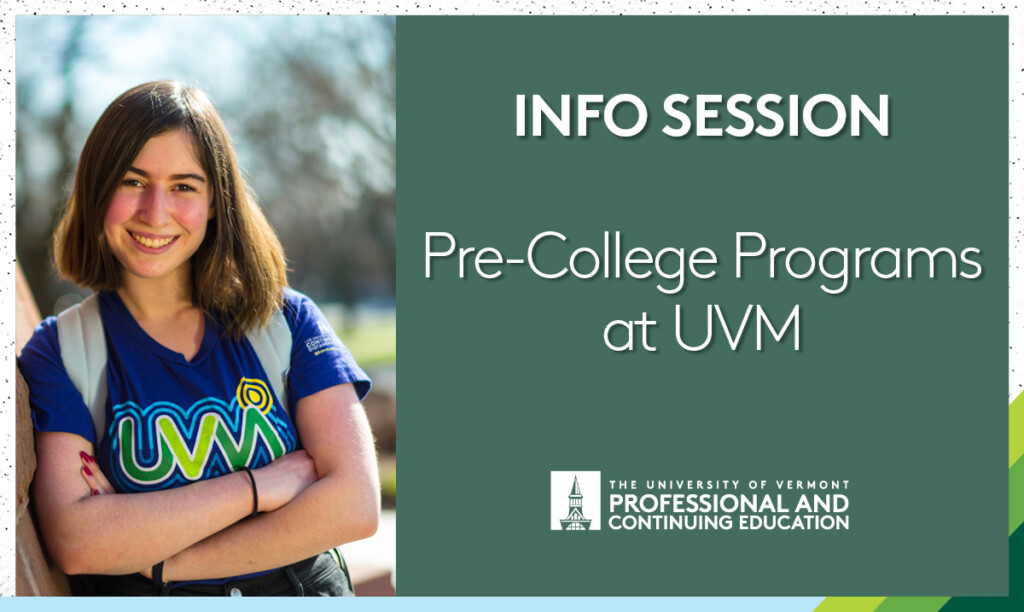 ---
Explore Pre-College courses in English, languages, math, science, and the arts and learn about the many ways in which UVM can help you build a stand-out college application.