All the changes that come with starting college were a little easier for Wren Tsao. They spent time on campus over the summer taking a neuroscience course through UVM's Summer Academy which helped them prepare for college even before the fall semester started.
As a participant in UVM's Summer Enrichment Scholars Program, Tsao earned college credit, explored the campus, and experienced the rigors of academic life.
"I'm majoring in psychology, and the course was really interesting," the first-year UVM student says. "It was a great way to prepare me for the upcoming year."
UVM's Summer Enrichment Scholars Program, hosted by the Mosaic Center for Students of Color, is a free summer bridge program. It's offered to incoming UVM first-year students of color, first-generation college students, and/or students from limited-income backgrounds.
Tsao lived on UVM's campus as part of the enrichment program and completed the Introduction to Neuroscience course online from the dorm.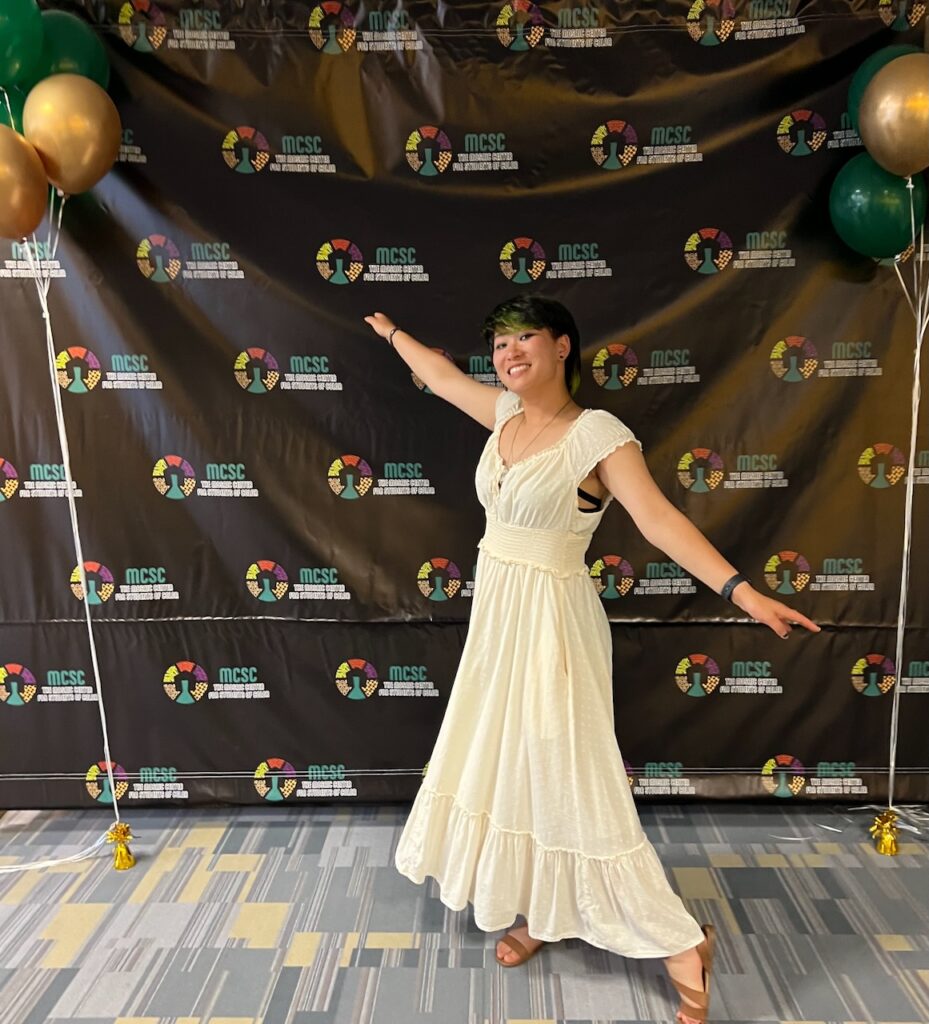 The neuroscience course has been part of UVM's Summer Academy Program, a 4-week program for high school students who have completed 10th, 11th, or 12th grade.
Taking a neuroscience course was challenging, Tsao says, as it included lectures, daily quizzes, and a weekly exam. Even so, Tsao is happy to have completed the course.
After graduating from high school in Nashua, New Hampshire, Tsao chose to attend UVM for various reasons.
"I love hiking, skiing, being outdoors, and UVM is dedicated to sustainability and protecting the planet," Tsao says. "UVM is also a top LGBT-friendly school, which was really important to me as I'm part of the community myself."
Tsao is majoring in psychology to pursue a career in an area they are passionate about—helping others. The Summer Academy neuroscience course was precisely the right place to start.
"You learn more when you try harder," Tsao says. "I'm grateful for that course because it was hard and challenging, but it helped me learn about the science of psychology."