By Nicole L'Huillier-Fenton and Gregory Dunkling
What a year it's been with both anticipated and utterly unanticipated events. Supply chain challenges and rising cost of goods, the rise of non-alcoholic beer demand, brewing techniques and technology making production affordable for even the craft sector. Then there's continued creativity of the industry pushing beer styles to new heights. Finally, the past two years have forced an appreciation for brewery finance and am understanding of profitable production.
It's safe to say that rapidly changing consumer preferences over the past few years coupled with the ongoing aftermath of a pandemic have made forecasting and trending harder than ever. Fortunately, UVM's Business of Craft Beer Certificate instructors have their ears to the ground as breweries across the country consider what's next for the craft brewing industry. Their predictions for the Top 2023 Trends in the Craft Beer industry are especially relevant as we consider what's next in craft brewing. Read on to learn what UVM craft beer industry experts predict for 2023.
Trend #1: Supply Chain Improvements
Mike Gerhart, Master Brewer, Senior Advisor-Technical Services at First Key Consulting, and instructor in UVM's Business of Craft Beer Program is watching as brewers consider their CO2 usage. "With supply shortages making headlines daily, I see brewers putting more effort into quantifying their CO2 usage and leading efforts to reduce their overall consumption. This also includes the usage of Nitrogen or other gases for some brewery purposes that historically used CO2.  This will be going on in tandem while technology is evolving to offer to recapture solutions for smaller-volume brewers." 
Jon Reynolds, owner of Brewplan and UVM instructor predicts that packaging will continue to move to cans. "Major aluminum suppliers have caught up to demand and solved minimum run requirements."
Trend #2: Non-Alcoholic Category Continued Growth
Reynolds has been talking about the growth of non-alcoholic beverages for a while. He's not seeing this trend slow down much and infact says that "hop water may be the 'next big thing! Low-alcohol offerings like Kombucha and Hard Tea will also spur demand."
Gerhart is seeing this trend continue as well and the technology may be catching up. "Non-Alcoholic Technology is rapidly improving and more and more literature is available on techniques as consumers continue to demand non-alcoholic beer that actually tastes like craft beer. I feel as though we will see more market entries and competition will be tighter as this segment takes hold and gains momentum."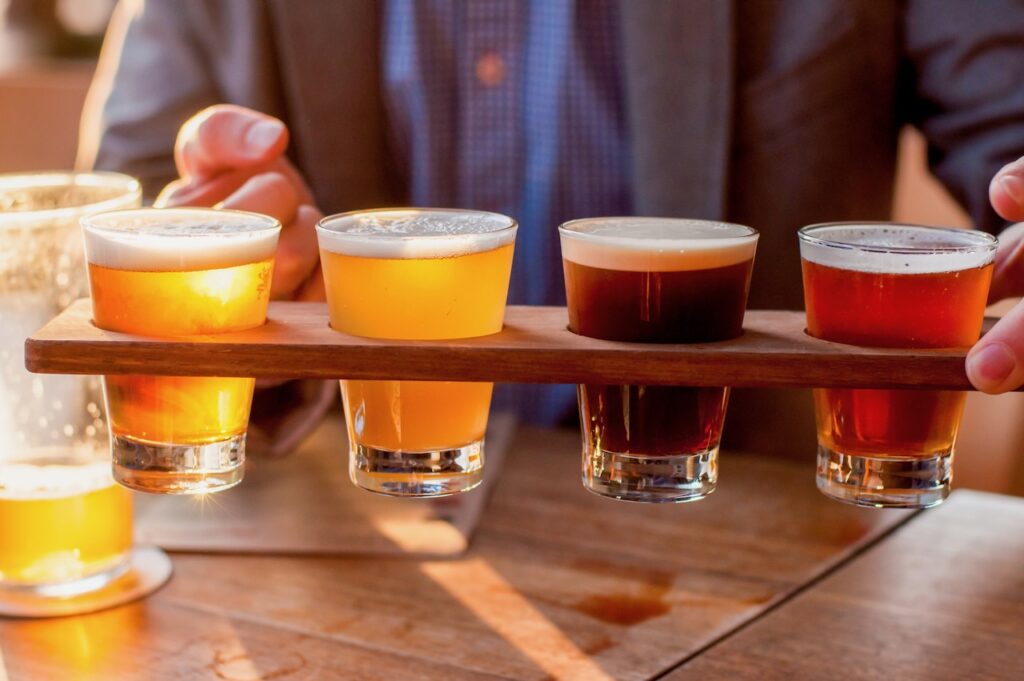 Trend #3: Craft Beer Menu Diversification
Mark Benzaquen, Master Brewer, Senior Advisor, Technical Services at First Key Consulting and UVM instructor is expecting more sour beers to be added to menus in breweries. "Sour beers are becoming more popular and beers made with new types of yeast (Kviek group of yeasts are growing in popularity). That being said, Hazy IPAs are still going strong into 2023 along with lower ABV beers and more craft lager-style beers."
Reynolds agrees that new beer innovation with new hops, new malts, and new yeasts could create exciting new product segments for craft brewers in 2023.
Mike Kallenberger, Senior Advisor, Marketing Insights and Strategy at First Key Consulting and UVM instructor, is curious about the emerging trend of niche craft brewers who prioritize extreme innovation as a countertrend to the continuing growth of more accessible styles. "They'll get a lot of publicity, but they'll have to be content with remaining quite small, even by craft standards."
Nick Posloski, Senior Advisor, Technical Services at First Key Consulting, and UVM instructor, predicts "easy drinking lagers will continue to increase their relative share of all craft beer styles in 2023. We're seeing a large number of craft producers reversing the trend of higher alcohol, higher hopped beers with the expectation they'll reach a broader set of consumers."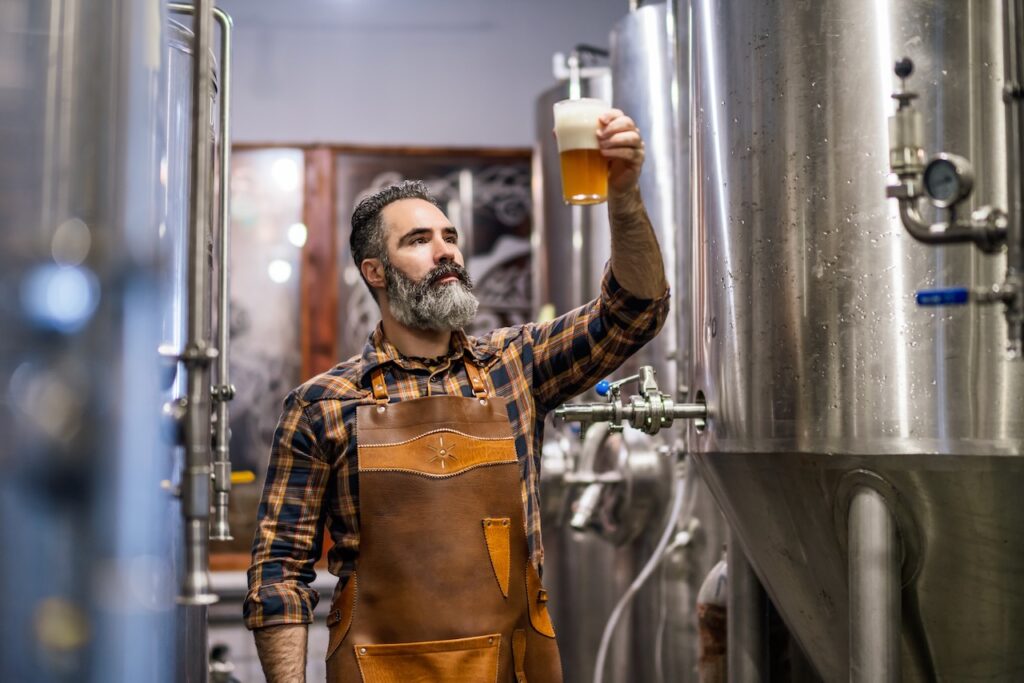 Trend #4: Streamlining Brewery Operations
Consolidation in the craft brewing industry is leading to an increase in the used equipment market. Gerhart says "as breweries consolidate to leverage multiple brands against the competition, we are seeing that brewing activities will continue to be streamlined to the most profitable production operations. This has and will be leaving more and more "turnkey" facilities up for sale as a whole or parceled out one piece at a time. This has come at a favorable time with new equipment lead times still not rebounding to pre-pandemic timelines."