Digital marketing skills are becoming more and more critical for marketers. With so many people using technology to find information and make purchases, it's essential to be able to reach them through digital channels.
Global Product Manager Anilka Lopez knows this. Lopez works on developing products and implementing product strategies to drive consumer engagement and brand revenue for Reebok's Kids Classic and Cardi B. Footwear lines.
"I work with many different cross-functional teams; one of them is digital. The digital person I work with is great, and she can give me the background on anything that she is doing… but not having that knowledge myself can only hinder how much I can also help her," Lopez said. "As a storyteller and a creative, it's really good to understand all the points of the business even if I'm not the owner of it, and digital marketing was just that next step that I felt in my career that I had to do."
---
---
Marketing in the Metaverse
Lopez says a big reason she wanted to understand digital marketing better is because of the rapidly changing relationship our society has with technology. Many technology leaders and marketers are now thinking about the emerging Metaverse, a highly immersive virtual world where people gather to socialize, play, and work. It's not yet a reality, but some say it could be the next evolution of the internet.
"So, how are we going to be marketing within the Metaverse? How will that change the way we are programming our websites and sending out email marketing?" Lopez pondered as she considered the future of digital marketing. "Is it going to be through an actual email or when you log into whatever Metaverse you're logging in to? Is that where you're going to be seeing the content?"
Learning Real-Life Application from Digital Marketing Experts
If you're a marketer like Lopez, who wants to stay ahead of the competition in the fast-paced digital space, there are plenty of options to further your knowledge. Lopez chose UVM's 8-week Online Digital Marketing Fundamentals Professional Certificate course primarily because of the real-life application it provides through a capstone project. Lopez's project was about a woman's story Reebok was telling.
"I took it a little bit further and talked more about how we can implement that story of women empowerment and work with one of our accounts to have a QR code at their store that linked back to an email or linked back to a website that kind of took the consumer on a journey," Lopez said.
Lopez also appreciated the real-life, up-to-date information provided in the program by instructors who actively work in marketing.
"Whereas I felt like other programs, the content might not have been as new, and when it comes to digital marketing, anything digital is moving so quickly," Lopez said. "To really be able to say, 'I want to work in this field,' you need to know what's happening now and what's going to happen in the future, so I think that makes this program different from other ones."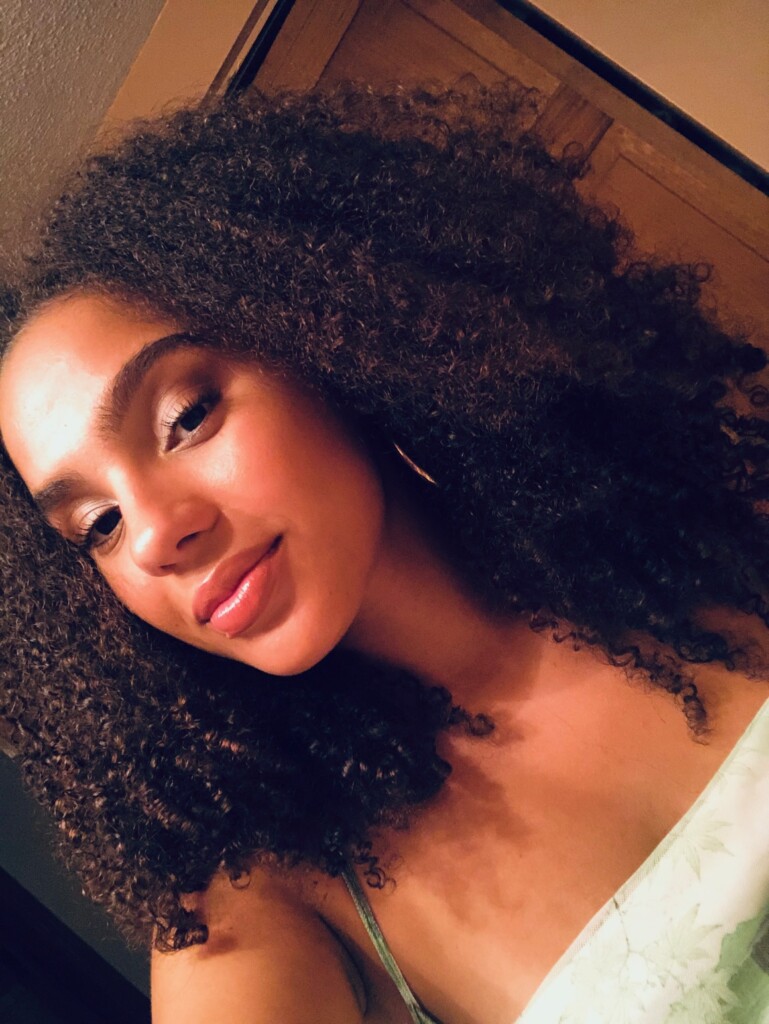 Lopez says it only makes sense that the best digital marketing courses would be offered entirely online. She appreciated that she could grow her knowledge without having to commute. She'd catch up on homework before her workday started and log in to class in the evenings.
"Working from home, I had that extra time that I was no longer spending commuting, so I felt like I was able to take this course. The length of it was also perfect too. The fact that it was an eight-week program made it manageable."
As for what's next, Lopez says she'd like to advance her career in product marketing and will use her digital marketing skills as a tool to get there. "Digital marketing is a small part of the future, and I always like to be in the future. That's why I felt like this program was perfect for me," Lopez reflected. "As I think about taking on a senior role, I also need to start thinking about how I can bring the business to that next level where we're innovative instead of following the crowd. So, I've been taking all those things that I've learned into consideration."
---
---
Learn more about the many levels of digital marketing certificate programs available at UVM including fundamentals, intermediate, and advanced digital leadership skills.