By Christopher Hill
Looking to start a new career in the growing industry of digital marketing but have no idea where to begin? That's likely because being a digital marketer is synonymous with so many different roles, so much so that it is difficult to really pinpoint what it is that digital marketers actually do. Honestly, it can feel like you're speaking different languages. However, once you've been given a key or the proper translation, you'll realize rather that it's a lot more like different dialects of the same language.
So what do digital marketers do? While you may know what the word marketing means, when you think of a digital marketing job, what is the picture that pops into your mind? Do you see someone typing messages on social media or building a website? Or do you think of digital marketing as getting a brand found on Google or other search engines? If this is what comes to mind, then you may have an idea but the answer isn't as straightforward as that.
Digital Marketers are typically working to manage, amplify, or create marketing and brand-related messages to consumers across a variety of media access points. Between these three components there are a wide variety of exciting opportunities.
Digital Marketers: Create
Of all the components of digital marketing, the creative is the most visible. When a digital marketer refers to "creative" they are referring to the message itself which opens up a number of roles that this would apply to. If you have an eye for graphic design, website design, ad design, or even copywriting, then this branch of digital marketing would make a great entryway to a career.
The marketers or "creatives" who find themselves working here are typically tasked with building the assets that brands will use for their campaigns. This could be anything from creating concepts for logos and ad banners to designing layouts for websites and mobile apps. You could even find yourself creating taglines and messaging for cross-channel use.
Depending on the size of the brand or type of agency you're working for would determine the level of understanding you'd need to have for the role. For example, if you work for an agency that specializes in creating paid advertising campaigns for restaurants, then the "creative" you touch could come in the form of copywriting headlines and supporting copy for ads that are placed on Google. If you work in the mobile app team for a national retailer, you could be responsible for ensuring the user experience is seamless and visually appealing for the consumer. 
Digital Marketers: Amplify
If the Creatives are the ones that build the message you see, the digital marketers who are tasked with amplifying the messages are tasked with reaching as much of the intended audience as possible. In these roles, understanding audience segments, app and social media usage is key so it shouldn't be a surprise that an individual in this branch would lean heavily into research and analytics.
It's here that a newcomer to the digital marketing landscape could carve out a role that allows them to grow in the job. With data and trends constantly evolving, there are a lot of variables that impact the success of a brand and the individual in this role is often tasked with finding them.
It's also in this branch that you'll often see the job title of "Digital Marketing Specialist" or "Digital Marketing Manager" (and of course, some variation or platform specific designation, i.e. "Paid Advertising Specialist"). But the skillset to be considered for these roles is generally rooted in understanding how to best serve others a brand's message. 
Digital Marketers: Manage
While there are avenues to learn and grow within the other two branches, potentially from the ground floor, there isn't really an early entry into managing a brand's digital marketing efforts. Most of the time, these roles are listed on job boards with either the terms "Account" or "Director" in the name. That's in part because the individuals in these positions typically are asked to view things on a holistic level, which is not something acquired by a fresh digital marketer without time and experience.
But that isn't the only difference between this and the Creatives and Amplifiers. Those who have worked their way into this branch often find themselves managing the relationship with vendors, internal and external team members, as well as clients. They are also unlikely to be the ones doing any of the actual creating or amplifying. However, they should be well versed in those areas as practical to expert-level experience is required to navigate the tricky situations that tend to pop up for the role or job.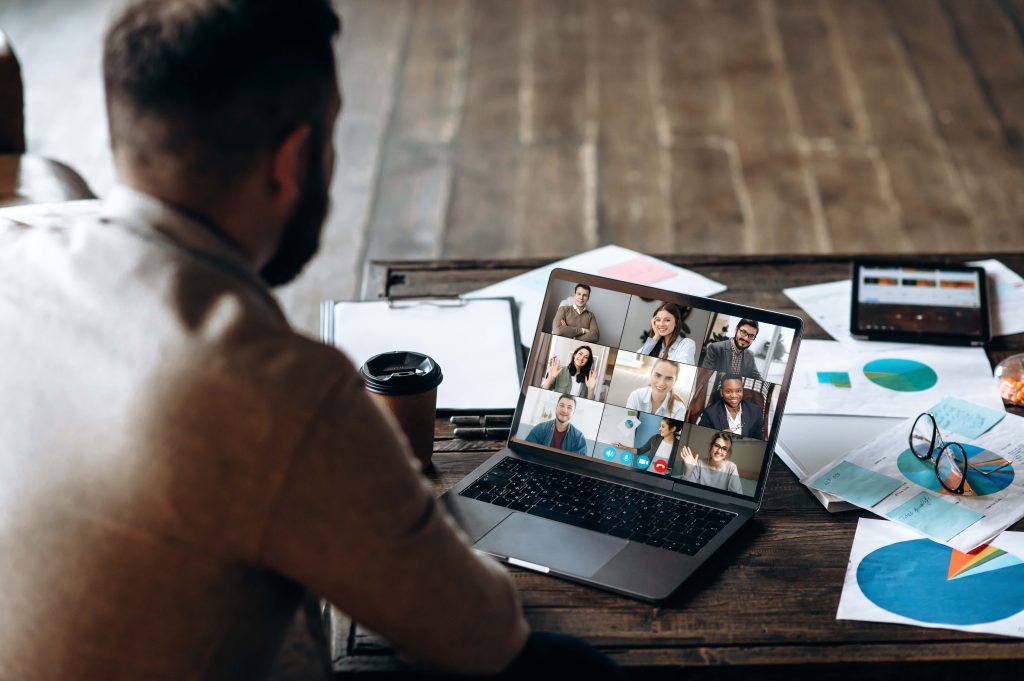 Digital Marketing: How Do You Get Started?
Once you've identified a potential fit, start learning more about the position, the brand and – most importantly – the tools you'd need to fulfill the role. As pervasive as digital media is, you'd be surprised how many tools you either already have familiarity with or can gain access and training to, if you know where to look. Certifications can (and should) also be acquired for everything digital whether it's for an advertising platform, analytics, social media or just digital marketing fundamentals. Going through a course is often the best way to gain working knowledge and a foundation for what could be your future career path.