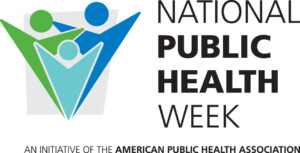 Malaria is one of the most deadly, communicable diseases in the world. UVM Master of Public Health student Isa Tomanelli wonders why society isn't more outraged.
The United States eliminated malaria in this country in the 1950s, but the mosquito-borne disease has resurfaced in American hospitals more recently. Meanwhile, there were an estimated 229 million cases of malaria worldwide in 2019. The same year, an estimated 409,000 people died of malaria—most were young children in sub-Saharan Africa.
"We know these diseases by name, contended they are present in society, and that they aren't going anywhere," says Tomanelli. "They affect over a million people throughout the world in any given year, cost billions of dollars in health care, and lost production. And yet, we're not really paying any attention to them."
That disconnect is the reason why Tomanelli decided to pursue a graduate degree in public health.
After graduating from McGill University, where she studied anatomy and cell biology, Tomanelli enrolled in the 42-credit UVM master of public health program which is nationally accredited by the Council on Education for Public Health.
The UVM Master of Public Health is offered online in collaboration with the UVM Larner College of Medicine. The program focuses on environmental public health, epidemiology, quantitative public health sciences, health policy, leadership, and advocacy.
"When I was an undergraduate student, I was able to see the biology pathways leading to disease and the therapeutics pathways for treatment. But there was this disconnect between the biochemical and physical development of the diseases and how we approach them as an issue in society," Tomanelli says. "What can we do behaviorally, therapeutically, maybe in someone's environment or in their neighborhood to help them achieve good health?"
Gaining Experience in the UVM Master of Public Health Program
What Tomanelli enjoys about public health is that it helps bridge the gap between biology and humanity.
UVM's supportive faculty and the online program's flexibility are things she appreciates most about the program. Still, the program requires time management skills and discipline. "But it's easy to be disciplined when you're learning about something as cool as public health," she says.
Tomanelli is interested in global public health, specifically studying diseases that prevail in tropical and sub-tropical areas across the world, such as malaria and cholera.
"I can tell you about the lifecycle of malaria. But what does that do for treatment? What does that do for advocacy? What does it do for the quality of life these individuals are experiencing?" she says.
Tomanelli is working on a research project for the program with Initiative Eau, an organization founded by her friend Donald Brooks. Its mission is to strengthen water, sanitation, and hygiene capacity in developing areas and crisis zones.
"Imagine if everyone in the world had access to clean water. You would see an enormous bounce back in employment, economic gain, decrease in disease, and enhanced happiness," she says. "There are enormous proportions of people throughout the world who have not been given an opportunity to achieve good health. Good health is intimately connected with happiness and being able to live your life. It's the ultimate injustice to let it go ignored."