Proposed changes to Title IX regulations will be a key topic at the 2022 University of Vermont Legal Issues in Higher Education Conference.
In June, the U.S. Department of Education said it plans to revise substantially Title IX regulations issued by the Trump administration. The proposed changes, expected to go into effect in 2023, would address sexual discrimination in schools by providing more procedural flexibility and modifying language to protect students and employees from discrimination on the basis of sexual orientation and gender identity.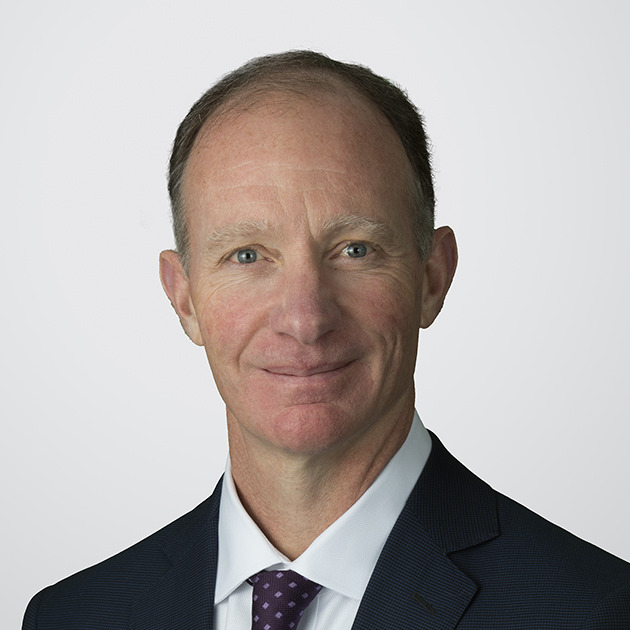 "I think it's important to give higher education institutions a lot more discretion about how they manage complaints and how they select fair, equitable procedures that work well for their resources, their campus, and their values. That's a welcome change," says Jeff Nolan, UVM '88, an advisor to UVM's Legal Issues in Higher Education Conference and a Boston-based education and labor and employment attorney who trains, advises, represents clients, and conducts investigations nationally on several matters, including Title IX.
Changes to the Title IX regulations have been expected since the early days of the Biden administration. In March 2021, President Biden directed the U.S. Education Department to review Title IX rules that went into effect in 2020.
Those rules, drafted by the administration of former Education Secretary Betsy DeVos, mandated a quasi-courtroom system, giving parties the right to a live hearing at which they could cross-examine each other and witnesses through advisors.
"As expected, the proposed regulations eliminate some of most controversial regulations that went into effect in 2020, including how it narrowed the definition of sexual harassment and required live hearings with cross-examination," Nolan says. "The new regulations also continue to permit schools to resolve sexual assault cases through informal resolution. That's widely seen as a good option."
UVM's 32nd annual online conference will be held on October 17-20, 2022, focusing on the diverse legal issues impacting all aspects of higher education. The event features experts in higher education law, student affairs, and campus public safety.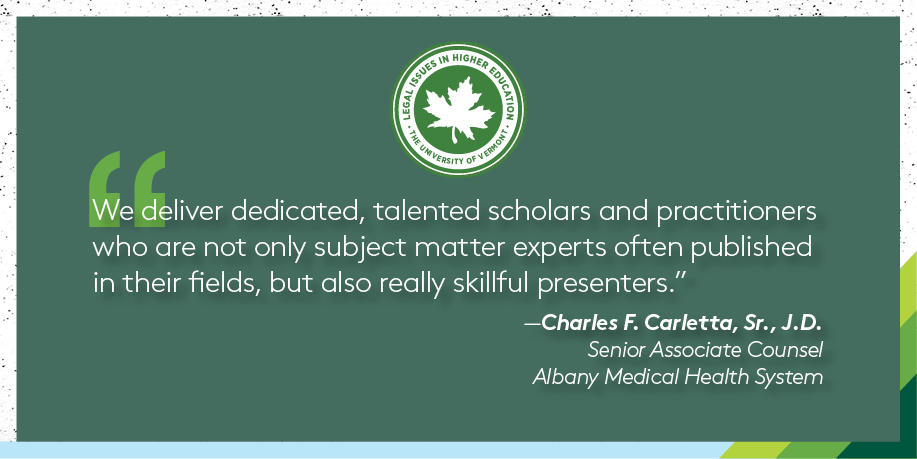 Nolan will present a session on Title IX and participate in the opening plenary session.
"I've been involved in the conference for decades, and it continues to be, for many higher education professionals, the go-to conference," Nolan says. "It's a definitive annual update on legal developments. The conference includes attorneys, administrators, psychologists, and others who can take important legal developments, contextualize them, and provide promising practices and advice for how we should be addressing these issues as they play out on our campuses."