Tom Pelisson wants to make his mark in the digital marketing industry.
To accomplish that, he needs a comprehensive skill set.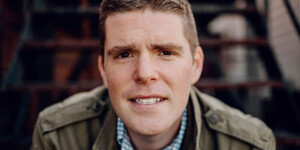 As the head of partnerships at Rejoiner, an email marketing SaaS company in Newport, Rhode Island, Pelisson could talk to clients all day about email click-through rates, email ROI, and conversions.
But over the past year, he found himself increasingly wanting to know more about other digital marketing channels—search engine optimization, paid search, analytics, social marketing, and mobile marketing.
"I'm in a job where I need to know more about digital marketing to help clients and our partners," he says. "I can't be a one-trick pony and only know about email. I need to be able to understand the fundamentals of SEO, paid search, and all the other relevant pieces."
Earlier this year, he enrolled in UVM's Digital Marketing Fundamentals Professional Certificate program and followed up with UVM's Advanced SEO course.
Enhancing Skills: UVM Digital Marketing Certificate and Advanced SEO Course
The Digital Marketing Fundamentals Professional Certificate is an eight-week online program where professionals learn the holistic value of digital marketing through research and development of an actionable marketing plan. Every week, the program highlights a specific digital marketing topic, from mobile and email to SEO and analytics.
UVM's Advanced SEO is a four-week online course to help marketers expand their knowledge of SEO strategy and tactics and maximize online performance.  Participants in the online course also gain hands-on experience by setting up SEO on a live e-commerce website, conducting keyword research, and optimizing with title tags, meta descriptions, alt-tags for images, and copy.
Pelission graduated from Iona College in New Rochelle, New York, with a degree in psychology. After college, he launched a photography business and worked as a product developer, account manager, and client relationship manager in different industries before being hired at Rejoiner in 2018.
"My career has taken many twists and turns, and I finally figured out two years ago that I want to be a digital marketer," he says. "There's so much I love about digital marketing, especially helping customers and solving problems."
For those looking to enter to the digital marketing field, Pelisson offers some advice. "I would suggest reading up on digital marketing as much as you can because things that worked six months ago aren't going to necessarily work today," he says. "I would also say that when it comes to a career in digital marketing, you really have to live it, breathe it, and be passionate about it."
After Pelisson wrapped up the certificate and SEO course, he traveled to an email marketing conference in Chicago. He sat at a table with other digital marketing professionals, who were all discussing SEO best practices.
"I was able to be part of that conversation and share insight that I wouldn't have been able to before UVM. It felt great," he says. "Both the Digital Marketing program and the Advanced SEO course gave me an opportunity to round out my skills and knowledge."