The cost of a college education can be daunting for many students.
The challenge was even more significant for first-generation college student Erica Fuller.
With mentorship and support from Upward Bound, a federally-funded program that helps low-income/first-generation high school students prepare for college, Fuller overcame those obstacles to get her degree and has since become a leader in the non-profit world.
Today, she is continuing her education with her own determination and support from Upskill Vermont.
Laying The Groundwork for Higher Education
For Fuller, receiving her BA in psychology was a historic achievement that set the stage for the future.
"I was motivated to overcome socioeconomic barriers. Not just in succeeding in getting my degree in psychology but being able to continue my education beyond that," Fuller said.
Today, Fuller, the senior volunteer recruitment specialist for the American Red Cross, manages a small team of four remotely across Vermont and New Hampshire. They recruit volunteers for over 700 unique volunteer positions within the region – everything from disaster relief to blood drive roles.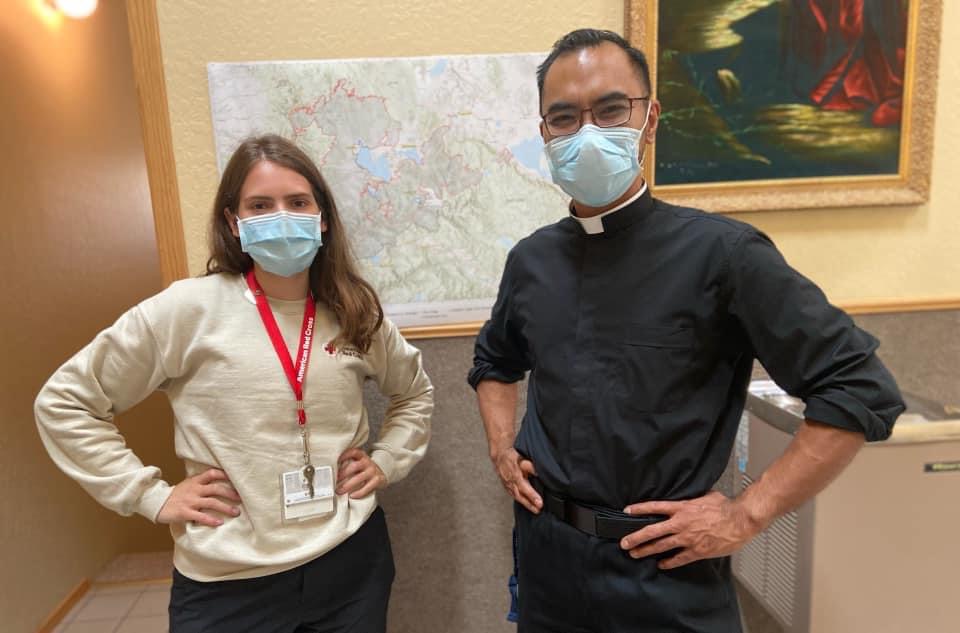 As she takes on leadership responsibilities, Fuller needs to learn new skills to keep up, yet she says high-quality education can be hard to access.
"A lot of professional development opportunities out there can be very costly, and I don't feel that I'm at a point where I can dedicate those resources, so Upskill Vermont made it possible for me to continue my education," Fuller said.
Making Continuing Education Accessible & Manageable
Fuller took Compassionate Leadership, a 4-week online course with four modules taught by author and business leader Jim Martin. The course is $850. Fuller was able to access it for free through Upskill.
"For me, being first-generation from a low-income background and trying to fit in professional development, this was a perfect opportunity to feel like I could make professional development a priority."

Erica Fuller
Fuller says the course was not only financially accessible but flexible enough to fit in while working full-time.
"I logged in twice a week to complete the materials," Fuller said. "You get out of the course what you put in, and for me, I was able to put in up to five hours a week. I could have put in less or more, but that felt like a good place for me. I found it very manageable."
Compassionate Leadership Skills Put to Work
Fuller says she used many of the skills she learned right away. After completing the module on creating sustainable and productive teams, she realized she wasn't meeting with her team enough as a group.
"I made an immediate change of having us get together more as a full team to help strengthen the work we're doing," Fuller said. "You spend a lot of time on email, and you can feel disconnected. You might not treat people the same way you would when you get into a space with them. Having those conversations face to face versus over email definitely helps strengthen the team."
Fuller says the course also gave her the confidence to see herself as a leader.
"You get some of that imposter syndrome where you feel like I don't deserve to be in that space, but you realize, no, wait, wait, I have what it takes to make this happen," she reflected. "I'm hoping over time to be able to grow and move into other leadership positions. Being able to take a course like this definitely helped me build the skills I'm going to need to be confident in putting myself out there for those opportunities. It's a mindset shift in getting myself ready for the next step in my career."
Supporting The Success of More Students
For first-generation college graduates like Fuller, overcoming socioeconomic barriers and achieving their dreams is often challenging. Fortunately, Upskill Vermont is helping to make education more affordable and accessible so that circumstances don't stand in the way of success.
"I really hope that folks take advantage of the opportunity to take these courses. I found a lot of value in it, and I think others will as well," Fuller said.
---
Learn more about opportunities from Upskill Vermont.