A few years before Sherry Burns retired from her job as a director at a large medical software company, she began imagining how she would stay busy in retirement.
Burns has always been fascinated with death and in understanding the many ideas about it that vary widely by culture.
In her twenties, she entered a monastery and lived as a Benedictine monk for six years. It was there that Burns learned to be open to death and mystical experiences that may come with supporting the dying.
"It was just a way of life. We always talked about the dreams we had, or visitations," Burns said. "It set this foundation for me that for some people this is just normal. It's not something supernatural or weird, we just accept that this is what life is, and this is what life is on the other side, and that we can communicate across the veil. That set a mindset and lifestyle for me, and this is a truth that I live my life from."
As she thought about her retirement job, though Burns knew she wanted to work in the death care field, she says it has been difficult to be open about death because it's typical for Americans to avoid talking about it. To cloud death with fear and anxiety.
"In Western cultures, we're pretty scared of it. We're very uncomfortable with a dead body… so the minute it happens, the hospice person is calling the funeral home to pick up the body. Two days later you're at the funeral home and your loved one is made up and dressed, and so many hours later the funeral is over, and you go home," Burns reflected. "You're somehow supposed to get back to your life. It is just a shock to your system, and you haven't had a chance to deal with it. Whereas if the body can stay at home and you can spend time with them, I think it can really help the grieving process."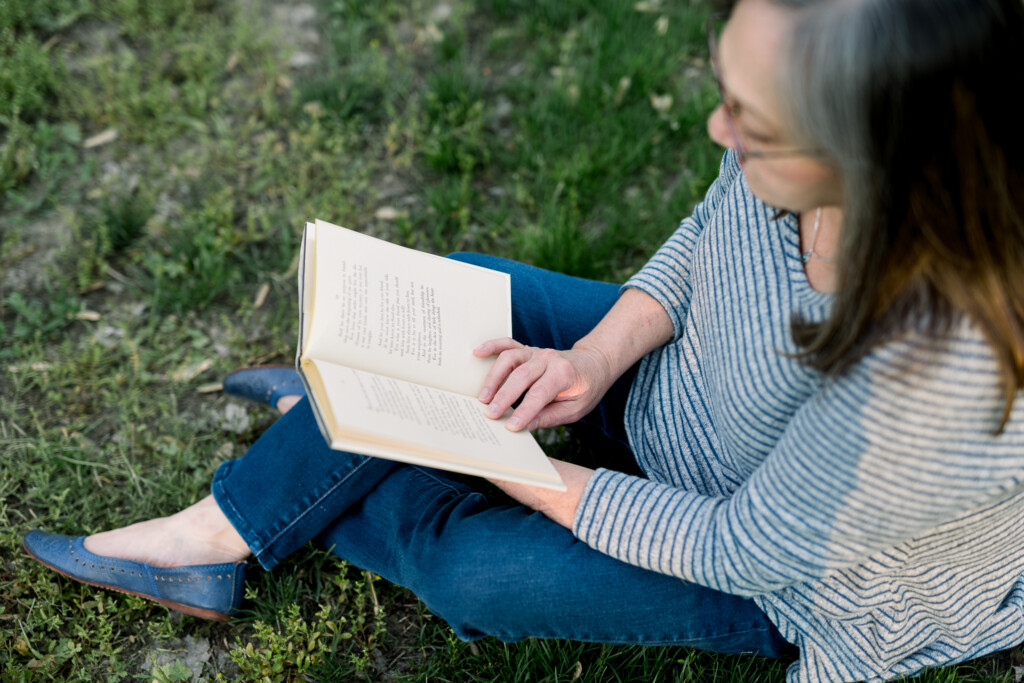 An Opportunity to Reshape Ideas About Death as a Doula
Because of people like Burns, ideas about death are slowly changing. A cultural reckoning about death in Western cultures is underway. It's what some call the death-positive movement.
Dozens of documentaries and books are being created on how to have the death that you want, states are passing legislation on medical assistance in dying, and the services that end-of-life doulas, also known as death doulas, provide are frequently being sought out.
A death doula assists families during the end-of-life process by helping to educate and provide emotional support, honor requests for care, and comfort the dying.
Burns came across the End-of-Life Doula Certificate Program from UVM's Larner College of Medicine and knew this was how she wanted to pursue her passion.
Today Burns is a practicing end-of-life doula who also works with hospice and hosts virtual death cafes, where people can openly talk about death. Burns hosts the bimonthly death cafés in partnerships with Hemali V. Vora, another graduate of UVM's End-of-Life Doula Certificate program.
Burns also recently contributed a chapter in Vora's new book Sacred Death: 25 Tools for Caregivers.
"My chapter is mystical signs: listening and watching for signs from the other side. I convey a lot of stories of how I've received signs from people who are crossed over to the other side, and how you can cultivate that," Burns said. "My tool for caregivers is, if you've never had some kind of supernatural or mystical experience before, how can you cultivate that? How can you open your heart and your mind to receive these messages and to receive support from entities on the other side? I try to crack the door open with it and say here are some ideas for how you can start toying with these symbols that come before you."
In addition, Burns supports death doulas in their efforts to gain legislative changes for the dying. She manages a Facebook group called End-of-Life Doulas for Progressive Legislation Changes for doulas, who in addition to doing end of life doula work, also want to pass laws in their state like medical assistance in dying.
Death Doulas Growing in Popularity
Burns says if you aren't afraid to talk about death and want to help others feel more empowered to have the death they want, now is the time to join in the work.
"I find it really exciting to do this work at this particular time. A lot of the heavy lifting has already been done… and it's got good momentum. The rest of us can kind of jump on that and benefit from the work that's already been done," Burns said.
Over 1,400 people have received their End-of-Life Doula Professional Certificate from UVM and are making a much-needed difference in their communities.

The classes fill quickly, so if you're considering becoming a doula, be sure to reserve your spot.
"It's so inspiring. When people ask for advice, or what program do you recommend, I recommend this program highly," Burns said. "Death is such a sacred process, like birth is sacred and death is sacred on the other end. To be invited into a family's life for that is such a privilege. To see the trust and respect they put in you, it brings you to your knees. It's very humbling, like how is it that I get to do this?"
---