Digging into how agriculture and the food system can regenerate the environment, cool the planet, and provide healthy food is the focus of a new UVM Summer Academy course for high school students. Introduction to Agroecology and Community Engagement starting on July 2 is designed to be an immersive on and off-campus 4-week learning experience with field trips, site visits, and partner meetings giving students the chance to engage with people who are practicing agroecology locally and around the world.
Agroecology is an interdisciplinary approach to agriculture and food systems. A new Institute for Agroecology was just launched at UVM this spring. The Institute works to build healthy, sustainable, human, and environmental ecosystems and goes beyond changing farming techniques to transform policy, science, cultures, and economies to bring about a more just food system. Students in the new Summer Academy course will gain a strong grounding in agroecology and food systems but also will be uniquely positioned to understand the college landscape, especially if they want to come to UVM. 
"Students will be engaging with community partners and organizations as well as the broader Vermont community," shared UVM Professor Tom Wilson. "They will interact with different UVM departments, professors, and researchers to gain a really good understanding of not only what the agroecology world looks like but also experience the UVM world too." 
Vermont Agriculture and Food System Creates Unique Laboratory for Student Learning
Wilson sees Vermont as one of the most fascinating laboratories in the country, maybe in the world, for reimaging the food system. UVM has been at the forefront of food system education, research, and collaboration for many years. "Some of the people, organizations, and projects that are happening in and around Vermont [and UVM] are doing things that very few other people are doing and can serve as a model for a reimagined food system."
As part of the on-campus learning experience during Summer Academy, each day will consist of an overarching theme that will guide learning and will also include site visits and/or other engagement with community partners and UVM stakeholders. 
The themes planned for the 2023 Summer Academy course include:
Day 1: Introduction to Agroecology & Community Engagement
Day 2: Soil Health
Day 3: Water & Watersheds
Day 4: Climate Change & Adaptation
Day 5: Biodiversity
Day 6: Policy & Governance
Day 7: Rural Livelihoods, Labor & Land Access
Day 8: Healthy Food Access & Food Sovereignty
The course also introduces students to community engagement. Students apply classroom learning in a real-world context, broaden their perspectives and develop their professional skills by considering community needs and priorities.
"I want students to feel like they can participate in positive social and environmental change. Whether the student's interest is in a stable climate or unpolluted environment; strong and vibrant local communities; social and economic justice; or individual and public health, this course is a way to kickstart some of those interests and participation in those topics beyond just the college credits that a student will receive."

Professor Tom Wilson
The 2nd half of the Summer Academy course will be completed online with students gaining three college credits upon completion. In addition to gaining college credits while still in high school, student who participate in Summer Academy stay intellectually engaged over the summer, explore new topics, make new friends from around the country, and save 50% off the in-state and out-of-state academic year tuition. Vermont Dual Enrollment vouchers can also be used for a Summer Academy course.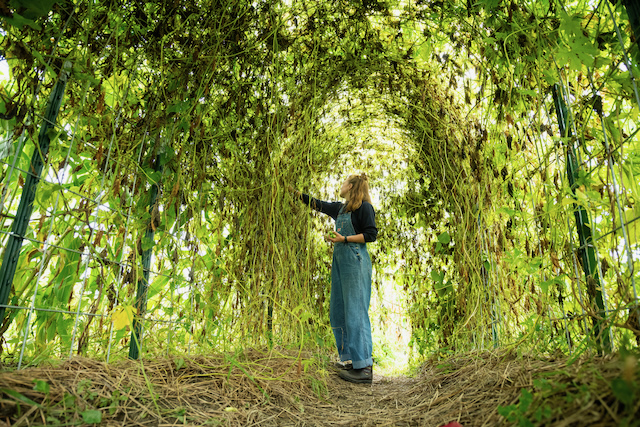 "Summer Academy gives high school students a bite-size summer version of what college is really like," commented Wilson. "When you arrive at college for your first semester, you're figuring out your friend groups, where you live, where your classes are located, dining halls, and what clubs you want to get involved in, there's all sorts of student life to get used to. An opportunity like Summer Academy at UVM gives high school students a grounding in what coursework and academics will be like and a sense of the broader college community."
Summer Academy 2023 is July 2 – 28. For the first two weeks, students live on campus at UVM and then finish their coursework over the last two weeks remotely. A commuter option is also available for students who live close to the UVM campus and would like to drive to campus daily.
---