Working in the craft beer industry for 42 years has taught Jon Reynolds a few key lessons: Never stop planning, remain flexible, take chances, and embrace change. 
In 2022, those fundamentals are more important than ever.
"It's a very competitive market, and it changes every day," Reynolds says.
Reynolds is a Wisconsin-based beer, wine, and spirits consultant and teaches in UVM's Business of Craft Beer Professional Certificate program. His students include craft beer employees, brewers, and individuals looking to enter the craft brewing industry.
Reynolds attended the University of Wisconsin, Eau Claire, for his undergraduate and MBA degrees. He began his career in 1980, working as a marketing research manager after college for the former G. Heileman Brewing Co., which had ten regional breweries and ranked number four in total barrelage among all brewers at the time. 
Ever since he's worked for a variety of breweries in sales and marketing. In 1998, he founded his consulting company, Brew Plan, handling everything from feasibility studies and pricing to branding and packaging for small breweries and taprooms.
"You name it. I'm kind of an all-in wheelhouse and jack of all trades," he says.
Reynolds teaches six modules in the UVM beer program's Distribution and Sales course, covering industry trends, selling techniques, business planning, go-to-market strategies, merchandising, and more.
"I think students coming out of the UVM Business of Craft Beer program are further ahead. They're better off. I think they get a lot of tips from the professionals who teach there in all facets of the business and how to make their brewery better," he says. "And these young people that are aspiring to build the next big brewery–their innovation, the niches they explore, their point of differences, it really gives them a chance. We marvel at what they come up with in terms of their thought process."
Craft Brewing Industry Lessons Learned in 2020-2021
During COVID, some of the industry's biggest lessons included pivoting and establishing innovative speed-to-market techniques.
At the start of the pandemic, many breweries needed to switch gears quickly from selling mostly kegs on-site to selling cans off-site and online. Reynolds says that brewers promptly managed to get their best-sellers placed at the neighboring stores to keep their hard-fought customers. Meanwhile, many taprooms also opened curbside pick-ups, pop-up beer gardens, drive-through windows, or out-of-the-back-door delivery systems.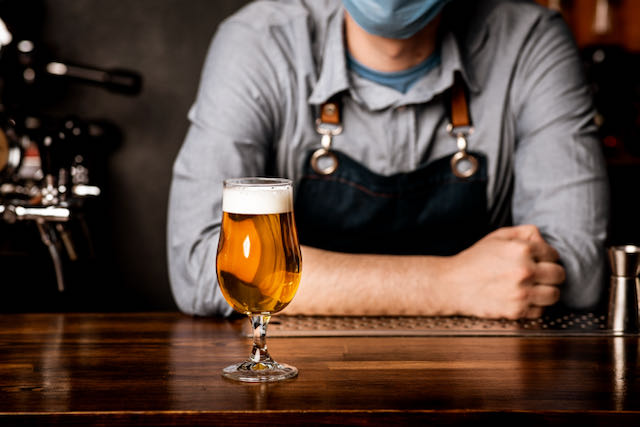 "Many craft brewers completely revamped their go-to-market strategies and developed new business models to 'fish where the fish were going,'" Reynolds says. "It was a sea change for many and costly to set up new systems and have employees fill or deliver orders."
Regarding the lesson of speed-to-market innovation, Reynolds says hard seltzers are a perfect example.
"While hard seltzer growth is slowing due to seasonality and overzealous sales forecasting, the category came out of nowhere five years ago and jumped to 10 percent of the total off-premise business. That's a big category that major brands are shooting to get a piece of," Reynolds says. "Many new companies have jettisoned their brands into this category that never played in alcohol before."
Newcomers to beer are Coca-Cola (Topo Chico), PepsiCo (HRD MTN DEW), AriZona Beverages (Sunrise), and Gallo (Barefoot).
"Speed is the key element these breweries focused on to get there quickly. The challenge for craft brewers is to watch and learn and pick your spots along the fringe of these very strong players," Reynolds says. "Emerging fringe markets include Ranch Waters, Finnish Long Drink, RTD Spirits Seltzers, and RTD Wine Spritzers. If you decide to enter, get there quickly to establish your brand first."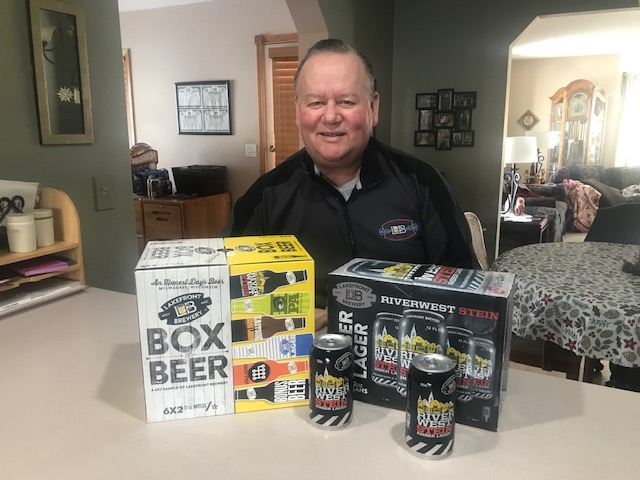 UVM's Craft Beer Program
Offered entirely online, UVM's beer certificate program and courses provide participants with the essential business skills needed to succeed in today's craft beer industry. The program offers industry knowledge in brewery finance, beer sales, social media promotion, marketing, branding, operations, and distribution.
Reynolds tells his students who are entering the craft beer industry to plan, embrace change, and differentiate themselves.
"Plan, plan and plan for some more. Read everything you can get your hands on. Craft beer is a friendly business, and brewers talk every day. Also, be flexible and embrace change," he says. "And be ready for anything—new distribution channels, online ordering, or a second taproom. You need to think outside the box and enter some new categories. Don't copy the neighbor—get your own strategy. Take risks and head down a road where you are going to win."