By Jon Reynolds
David Kennedy is the Director of Finance at Upslope Brewing Company in Boulder, Colorado, a graduate of UVM's Business of Craft Beer Professional (BOCB) Certificate program, and a new member of the UVM instructor team. After completing four courses in UVM's certificate program and writing a business plan for his capstone project, he transitioned from a career in investment banking to craft brewing. As the newest BOCB course facilitator, he is looking forward to helping UVM students follow their passion for craft beer.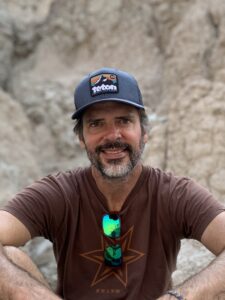 We recently caught up with David to learn about how he transitioned from a career in finance to brewing and what he's seeing as trends in the craft brewing industry.
JR: David, why do you think the UVM BOCB program is key to business success for craft brewers?
DK: UVM's program provides students with exposure to financial analysis, marketing & branding, social media, brewing operations, and sales and distribution. The capstone project also brings all the BOCB learnings together, and is enhanced by the certified instructors, guest speakers in the live sessions, and networking with everyone involved once you leave the program.
JR: Craft beer is struggling post-COVID. Taprooms seem to have solid returns. What are the key strategies that craft brewers need to do to change the course, so they all come out on the plus side of the growth equation?
DK: Focus on the taprooms—this is where the profit is generated. Develop counter-seasonal opportunities—in the north or mountain regions, this would be winter activities; in the south or beach areas, this would be summer activities. Do multiple collaborations with other craft brewers and organizations—the crossover consumers are important to your brand. Have a good balance between wholesale sales and taproom sales— your long-term brewery health depends on it.
JR: Are there too many craft brewers in the U.S. today? Do you see more failures than new openings in 2023?
DK: In Colorado where I am employed, it seems like there's a brewery on every corner. We have the 2nd highest per capita of breweries vs. drinking age population in the country. The reasons that craft is struggling today are 1.) supply chain issues—the cost of doing business has accelerated; 2.) economy—inflation caused two price increases in 2022—regional brewers have felt the largest impact, and now keg sales are losing sales due to less customer traffic in the taprooms; 3.) macro trends in craft brewing have created a "herd mentality" of chasing the next best thing—hazy IPA, low-no ABV, and hard seltzer are examples; 4.) layoffs have started, so brewers need to pivot and find new growth engines.
JR: The fastest-growing segment in the craft beer industry today is Up Strength IPA and Hazy IPA. Where do you see craft brewer beer innovations in 2023?
DK: Speed-to-market has certainly changed the brewer's ability to get a lead in any new segment. The markets that seem to have some legs under them include 1.) RTD beverages led by seltzers and FMB's 2.) NA beverages led by Athletic Brewing/Keurig Dr. Pepper, Partake, Bravus, Grůvi, Brewdog, Brooklyn, Heineken 0.0 and Guinness 0.0 3.) Fruited sours & wild ales 4.) The cost of goods will play a significant role in R & D/new innovation in 2023.
JR: Where are taprooms making gains?
DK: Satellite taprooms are becoming a solid business development strategy. Downtown building redevelopment has been quite strong. Plus, we see a strong correlation between taprooms and collaborative businesses like coffee roasters, bakeries, artisan cheese outlets, and pop-ups in airports, train stations, stadiums, and even ski resorts. Pop-ups are also in high-rise buildings, tourist destinations, and even rural outpost getaway locations.
JR: With the current increased costs that craft brewers are realizing in fuel, ingredients, packaging/cardboard, CO₂, natural gas and wages/COVID prevention, can the consumer absorb another potential price increase in packaged goods and draught (kegs) for craft beers in 2023?
DK: I think it comes down to two points: 1.) Price elasticity—prices don't normally go down so consumers have the ability to adjust 2.) Taprooms will most likely go from $6.00 to $7.00 per pint to cover the cost of goods increases, transportation/fuel, and inflation. The question will be, when the price hits $8.00 per pint—will that drive consumers to buy 4-pack 16 oz/crowler cans to-go and at off-premise?
JR: What do you see as the largest need that craft brewers have in the finance area?
DK: The #1 challenge for the craft brewers of today is "budgeting and cash management," how much cash is available on a day-to-day basis and how do you manage that in off-season periods? The #2 challenge is labor—how do you source enough skilled labor during the peak seasons? The #3 challenge is employee retention—how do you keep them once they are done with school or the season and they head home? Possibly one solution is an ESOP Program providing not only competitive salaries and benefits but also stock ownership. The other key is to create a positive working culture and reinforce ethics, inclusive hiring practices, onboarding/training/investing in employees, clear lines of communication, regular employee meetings, active listening, solid compensation programs, and a comfortable working environment.
JR: Where do you see the craft beer industry heading in the next few years? Are craft brewers well-positioned to compete against spirits, wine, CBD, and/or non-alcoholic producers who are crossing over into alcohol like Pepsi-Hard Mtn Dew, Monster Unleash The Beast, and Coke's Topo Chico?
DK: The larger companies have deep pockets, but there seems to be room for the smaller, community-focused craft brewers. The craft brewers provide uniqueness and a sense of place—consumer research consistently points out that consumers have an appetite for authentic experiences and exploration when they out to have a drink. They want to discover new flavors and they're increasingly focused on issues like wellness and sustainability as well.
JR: Using your insights at Upslope Brewing and your finance background, what do you recommend UVM Business of Craft Beer students learn to get ahead of the competition?
DK: The financial statements (P&L, balance sheet, and cash flow statement) provide a snapshot of your business—get to know and understand them. Cash flow is paramount to business success—debt payments, interest, and borrowing all are important components of the beer business. Taking the Brewery Finance and Accounting course as part of the Business of Craft Beer certificate is a great way for new entrants in craft beer to learn the ins & outs of sales forecasting, financial proformas, cost of goods sold, investment, and debt/bank loans.
JR: Who do you think is the biggest threat to craft beer? Is it spirits producers, hard seltzers from major brewers, imported beers, or the new craft brewers just emerging on the scene?
DK: With 9,400 craft brewers now competing for consumer share of stomach, here are five things that new craft brewers might want to focus on:
Niches—important to find an unfilled niche;
Geographic dispersion—finding a home where there is low craft CDI/BDI;
Unique offerings in RTD form—consumers are looking for convenience—RTD's offer this;
Cans—while cans are being used by many craft breweries, Ball and American Canning have made it easier for craft brewers to buy lower minimums on cans lowering your cost of goods/inventory carrying costs.
Unique ingredients and marketing—new hops, new malts, new types of secondary packaging, new vessels, and new marketing approaches.
JR: Where do you think craft beer distribution heading? Are the current channels overloaded? Is self-distribution the only option left for new craft brewers to get to market? In your capstone project, what distribution strategy did you pursue?
DK: Self-distribution is a viable strategy out of the gate. Your brewery controls your brand, has 100% share-of-mind and the sales knowledge gained by being on the street are all key factors of getting sales traction in the first few years of your launching your brand. The keg sampling inside the taproom, slow under-the-radar openings of neighborhood taps next door, and a few off-premise placements gain tremendous first-hand feedback from your core consumers. Walk before you run.
Additional advice for incoming students to UVM's Business of Craft Beer program: Read countless daily articles and blogs on the craft beer industry to stay current. Take continuing education courses in other fields beyond the one you work in to build your background and experience; ask the UVM Business of Craft Beer instructors a lot of questions when you are in class or online; ask other craft brewers you know for information to questions you can't get answers to—they will help you.
Learn more about Kennedy's perspective on UVM's Business of Craft Beer program and the comprehensive education the certificate provides for people in the craft beer industry and for folks looking to enter into the industry.
---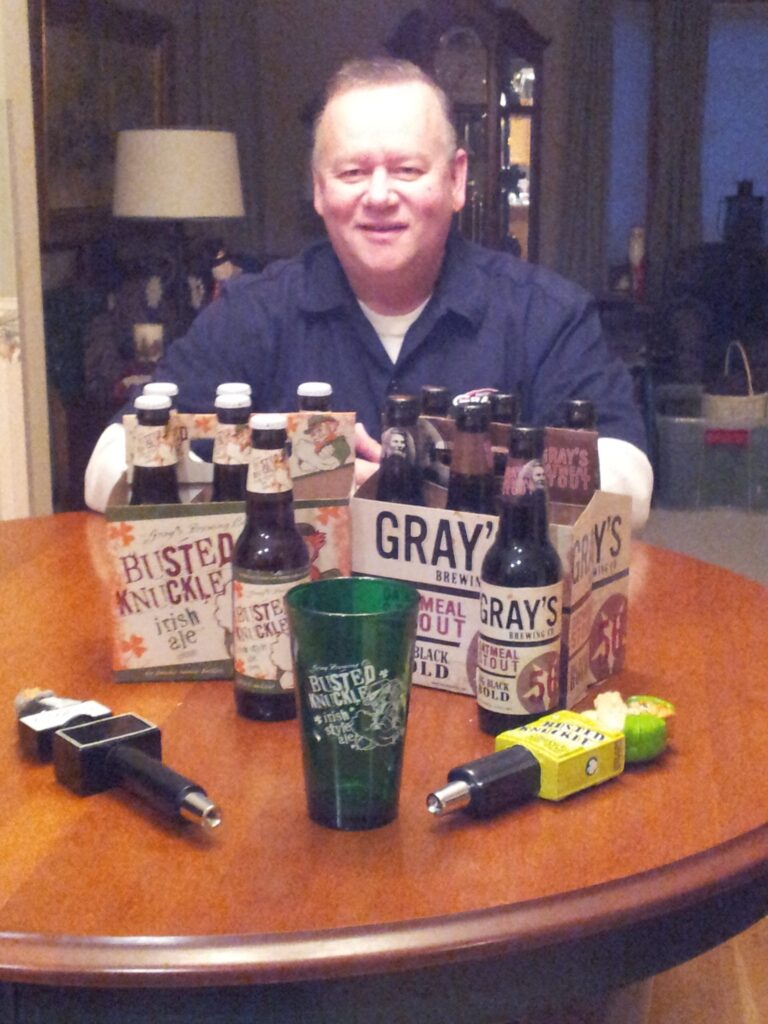 Jon Reynolds is the founder of Brewplan, a strategic marketing advisor to craft brewers, craft distilleries, boutique wineries, and a Certified Instructor in the UVM Business of Craft Beer Professional Certificate Program. He writes about business trends, beer consumers, distributor issues, legislation that affects craft brewers, marketing tools, and strategic planning to improve brewery profits.
Views and opinions expressed herein are those of the author who has spent more than 40+ years in the beer, wine and spirits industry and are provided for informational purposes only. The information set forth reflects the author's opinion of current trends in the industry and should be researched further to make your own business concl