UVM Cannabis Research Assistant Professor Linda Klumpers, Ph.D., has published the first peer-reviewed article on delta-8 THC pharmacology, a psychoactive compound derived from cannabis.
Dr. Klumpers co-authored the spring 2022 report with Michael Tagen, Ph.D., of Verdient Science LLC, in the British Journal of Pharmacology.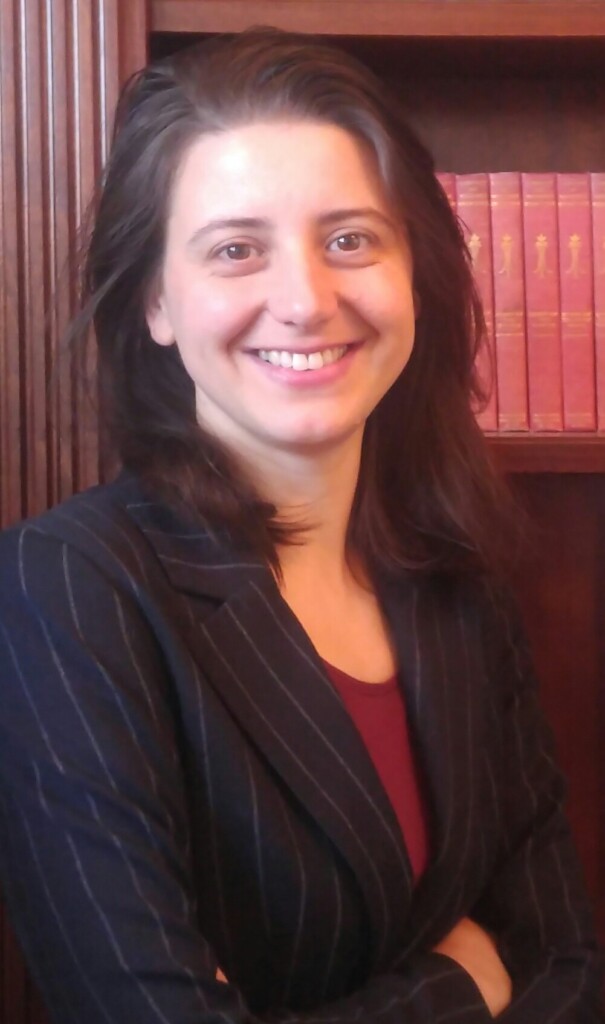 Klumpers explains that no comprehensive review articles have been published that focus exclusively on delta-8 THC to the best of her knowledge. Her report highlights the pharmacology of delta-8 THC and how its actions compare to those of the better-known cannabinoid delta-9 THC.
"A lot of people say we don't know anything about delta-8, while others say we know everything about it. It's certainly not black and white. We have found many studies about delta-8, but there are still a few gaps," Klumpers says.
The report states that the pharmacology of delta-8 THC is generally very similar to delta-9, but a few key differences are apparent. The most obvious difference is that delta-8 has weaker potency than delta-9.
Making Delta-8 and Further Researching Its Pharmacokinetics in Humans
Klumpers, who joined the UVM faculty in 2021 as a Research Assistant Professor, teaches and facilitates UVM's Cannabis Science and Medicine and Cannabis Plant Biology Professional Certificate programs. She covers modes of administration, pharmacology, and the endocannabinoid system.
Delta-8 THC has been studied extensively over the past 80 years, and Klumpers' report points out that its quasi-legal status has resulted in an explosion in sales. The report also states that further clinical pharmacology studies should be performed to understand the pharmacokinetics/pharmacodynamics of delta-8 and how it is distinct from delta-9.
Still, Klumpers' peer-reviewed study is a significant contribution to cannabis research.
"A review article is a gift for anyone interested in the topic," says Monique McHenry, Ph.D., assistant professor of pharmacology, and director of the Medical Cannabis Center for Research and Education at UVM's Larner College of Medicine. "Dr. Klumpers has taken the time to carefully compile the literature and go through the process of peer-review to report the evidence-based information available on a topic we thought we knew little about."
Klumpers explains that the easiest way to make delta-8 is from the chemical process known as cyclization of CBD. CBD is a molecule derived mainly from hemp, which has lower delta-9 THC levels. Meanwhile, delta-9 is the compound that cannabis is known for and induces most of the medicinal properties of cannabis and its intoxicating properties.
In making delta-8 from CBD, other molecules are made in the process. There are no side effects from delta-8 THC if done correctly, other than the ones that cannabis is commonly known for, Klumpers says.
Raising Awareness about Delta-8 THC
Media coverage of delta-8 has been on the rise in recent months. In May, a California federal appeals court ruled that delta-8 THC and other cannabinoids derived from hemp are legal under the 2018 Farm Bill, even if the substances have psychoactive properties.
Even so, some companies are not careful in making delta-8 and toxic byproducts are formed, according to research published by the American Chemical Society. It's likely that any side effects that are different from the common ones that cannabis is known for are not from delta-8, but toxic byproducts, Klumpers says. She adds that her report's delta-8 THC review focuses the compound's pharmacology, not toxic byproducts.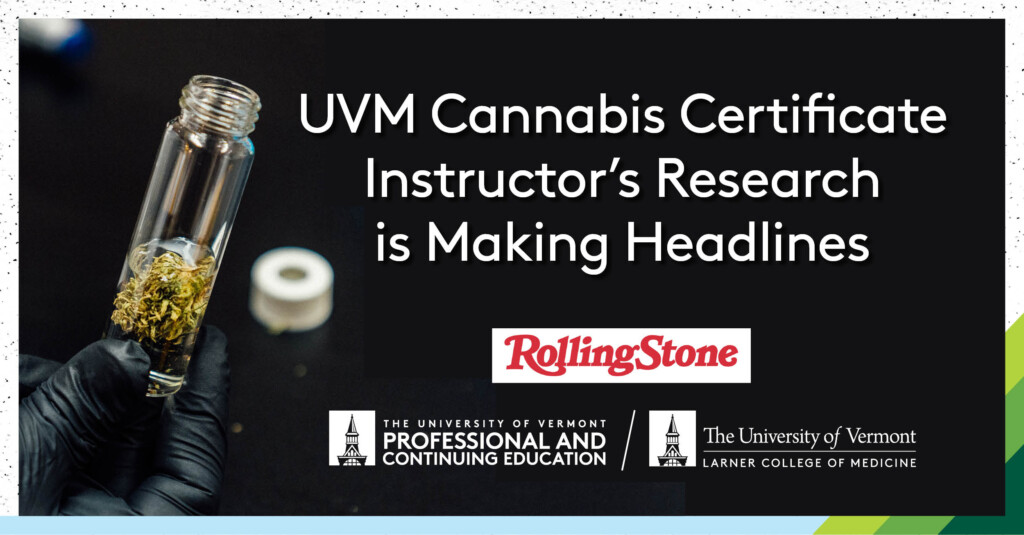 Meanwhile, the FDA has raised concerns about delta-8 THC, saying there are health risks. Klumpers says it's unclear still where delta-8 THC regulation is headed.
"I'm not a lawyer, but I believe it's harmful if delta-8 THC gets produced by companies that are not manufacturing in a controlled manner and testing for potency and purity," Klumpers says. "If you get reports about different side effects, people will think cannabis is not trustworthy."
Klumpers says one thing that surprised her during her research of delta-8 THC was that despite all the studies, there is not one solid study on delta THC's pharmacokinetics in humans—how the molecule gets through the body.
"We don't know how it's absorbed in humans or distributed in the body after various administration methods," she says. "Also, it has not been thoroughly studied in humans for potential medicinal effects."
Learn from Dr. Klumpers and additional cannabis experts in the UVM's Professional Certificates in Cannabis Plant Biology and Cannabis Science and Medicine.