As a project manager, Mieko Ozeki considers herself an architect of ideas. She takes the raw materials of a project—vision, scope, timeline—and builds something for her clients. Project management (PM) is "taking content from people's heads and then being an engineer for the structures and experience," Ozeki says. Her role is to "curate tools so that others can better operate." 
Ozeki is a graduate of the Project Management Professional Certificate program at UVM and an ambassador for the Center for Learning & Innovation (CLI). Ozeki values this role, as she believes it is important to continually learn new things in order to keep her thinking and perspective dynamic. For Ozeki, the most important thing is to make learning relevant through action: "I like UVM Continuing and Distance Education because you are learning with people who want to be practitioners and are going to immediately apply that knowledge." 
Vermont Womenpreneurs
Ozeki's work as a project manager led her to create Vermont Womenpreneurs, an organization that seeks to support and promote womenpreneurs by providing women-owned businesses a space to connect and learn from one another. Ozeki co-created the organization in part as a way to fill what she sees as a learning gap. 
"You go through an intensive experience of learning [from an institution, but] the missing gap is the accountability and to be able to apply that information. An institution can curate the material, but there should be more communities that can take those students and hold them accountable for what they learn, to reciprocate, and share what they have learned."
Ozeki believes that "UVM's Center for Leadership and Innovation creates content that is very important. But an added layer of relevance is in the community around that content that reinforces it." She notes that "a lot of what people are seeking is a way to connect after getting the content. A way to apply it." Through her work with Vermont Womenpreneurs, Ozeki seeks to bring these groups together to apply their knowledge and learn from others.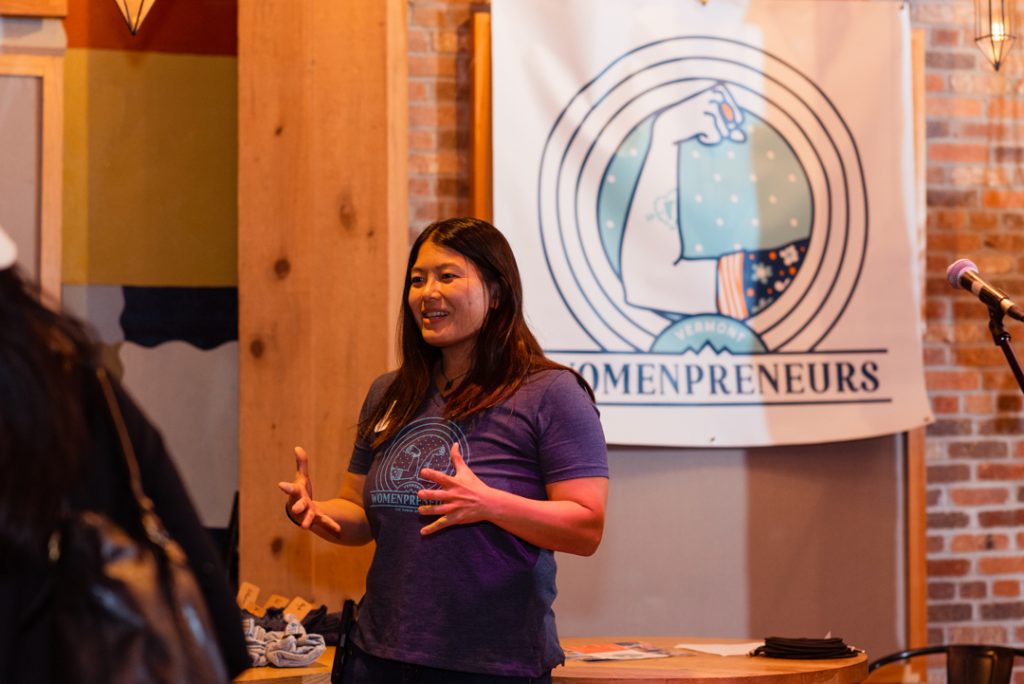 Ozeki pursued the Project Management Professional Certificate because the training "was going to be an added tool and framework from which I could more efficiently use the tools I already had in my arsenal." The program also gave her "more insight into how people from different industries applied the project management framework," which helped to prepare her for her current role bringing together other womenpreneurs in Vermont. 
Today she applies the framework she learned in her UVM Project Management training and teaches it to others in her profession. She enjoys sharing her knowledge: "Teaching others the [PM] framework, they get that aha moment. That's my goal."
The fact that the majority of programs for professional development at UVM are online has advantages, according to Ozeki. You can register for classes that fit into "when you are best at absorbing information. If the course material is offered in audio version and I can do everything in motion, that is when I'll fit it in." Whether online or in person, it is good to be able to "carve out time for yourself."