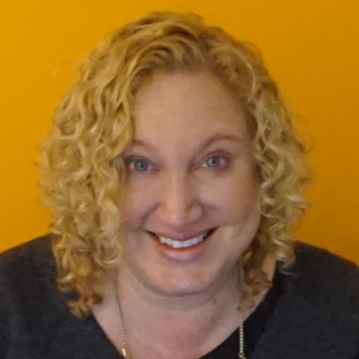 When Sue Schlom arrived at UVM as a Career and Professional Development Advisor, she brought with her a rich background of recruiting expertise. Her career started with big name corporate brands (ever heard of PepsiCo?) where she was immersed in the technology and processes that organizations use to recruit, screen, interview, and hire candidates. 
She's the kind of friend everyone who's ever looked for a job wishes they had – someone with a wealth of insider knowledge acquired by in-the-trenches experience. For several years, she has advised UVM Professional and Continuing Education (PACE) students on the intricate ins and outs of career searching and planning. To her, there's nothing more rewarding than helping people find jobs they love and sharing strategies that make you a standout candidate.
---
Learn from Sue how to adjust your job search strategy if you aren't getting any calls on your resume.
---
In light of the recent buzz around the Upskill Vermont program (free courses for Vermonters!), Sue sat down to discuss what it means to upskill, who should consider upskilling, and how to build an intentional career path.
Q: "Upskilling" seems like a new term – or at least a newly popular term. How has the concept of upskilling evolved over time?
Sue: In a way, the term reflects how the commitment between employee and employer has changed. We live in a time where each employee now needs to manage their own career – not rely on an employer to manage your advancement. Years ago, there was more of a commitment from companies to their employees, and employees to their companies. Companies provided opportunities for training and growth. Today, you can't expect that a company will identify areas of opportunity for you. They may – and in some cases they absolutely do. But you have to be in the mindset of identifying growth opportunities for yourself.
Q: If you're in a full-time job that does not offer meaningful training opportunities in-house, how can an employee upskill outside their organization?
Whether it's inside or outside their current company, people need to stay current in marketplace technologies and trends. A great place to learn something new is Upskill Vermont or community colleges where you don't have to get a whole degree. You can learn about a skill, industry, or job type without years of study. There are lots of ways to learn new skills on your own that don't involve a huge investment of time or money.
Q: What can an employee do to increase the chances that their employer will reimburse their upskilling ambitions?
Right now, during this "great resignation," many companies are aware of how important it is to keep their employees happy. To retain their best people. It's possible that companies will be more flexible in offering financial support for continuing education, even across areas that are not directly related to your present role. On the other hand, some companies may only pay for education that's relevant to the job you're in – and "relevant" may be quite narrowly defined. If this is the case, be prepared to discuss the business case for the training you want with your employer.
Q: Once someone has completed a training or course that deepens their expertise, how do you advise them to make their expertise known and build a case for a raise?
There are two ways: If you want to stay in your function, then ask to take on more work. Tell your employer what your new skill is and ask for related work that lets you demonstrate it. They will be more than happy to give you more work. And once you've completed it successfully over time, your case for a raise has built itself (though you will still need to proactively advocate for yourself!) The second thing to do is if it's something that's outside of your area, you can build on relationships that you have with people in different functions and say, for example, "hey, I just finished this course on writing press releases. Can I sit with your PR team for a few hours to see how this is done here?" That will get people thinking about you as a PR resource, which will keep you on the radar for open roles down the line.
Q: Are there signs of career stagnation or complacency you commonly see that folks should watch out for?
When you start to feel like it's time to make a move, listen to that voice in your head. Don't wait until you're so aggravated and unhappy that you're feeling desperate to make a change. You should always be planning and networking, because the perfect job isn't always ready when you are. And right now, people are really reassessing their priorities and feel like they're done with the grind. Done with the constant pressure that's actually not very rewarding. If you are considering upskilling, consider your priorities. Are you looking for a new career track altogether, or are you looking for better flexibility on the track you're on? Really examining your goals and needs will help you determine your next step and how upskilling may fit into your path forward.
---
All Vermonters are invited to explore Upskill Vermont courses – both for college credit or non-credit certificate programs. Every course or certificate program is led by an industry professional or University of Vermont faculty, and many can be completed online in just a few weeks. Accessible, practical upskilling and career guidance – that's what we're here for!