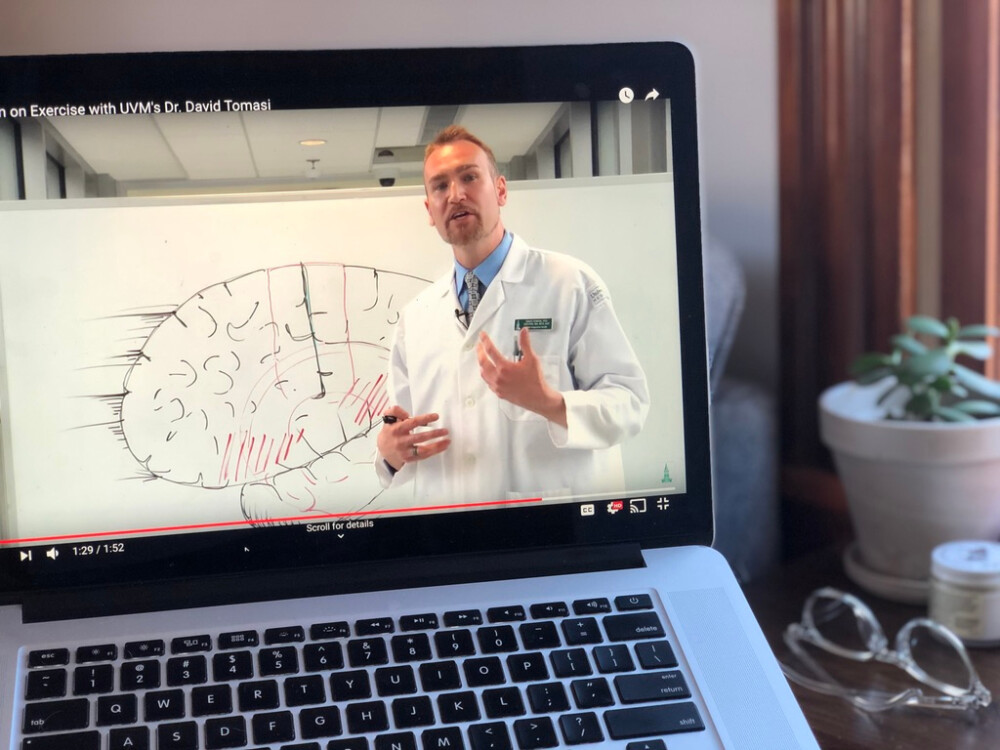 Get started
Online Teaching
Teaching online this summer?
Connect with Us at distance@uvm.edu
PACE staff can help with the following:
Be introduced to the designated course navigation shell. This shell gives you a time-saving head start on a course layout and reflects best practices in online course design.
Using your course objectives, help your design assessments and activities that best meet those objectives.
Learn about the myriad tools available to personalize your course design.
About PACE's Online Learning Team
Teaching online can seem overwhelming at first. Most of us grew up with very little exposure to online education, so it's natural that it feels unfamiliar. PACE's team of instructional designers are here to guide you in a successful online experience for both you and your students.
PACE's Online Learning Team works with subject-matter experts on campus and in the community to build high-quality online courses and programs such as
4 and 8 week non-credit programs developed by UVM faculty and experts from the community.
Summer online courses, including lab courses.
Graduate online certificates.
Full online masters degrees, such as the Master of Public Health.
Professional and Continuing Education's (PACE's) Online Learning Team are here to help you navigate these waters. We've identified and vetted tools, techniques, and an approach that are grounded in best practices to offer the most engaging and effective learning experience.
Prelock Online Teaching Award
Purpose of Award
The award recognizes superior online synchronous and asynchronous teaching, provides models of excellence for fellow faculty, and encourages all faculty to continue to improve and advance their online teaching pedagogy. It is named in honor of Provost Patricia Prelock, an early adopter of online teaching at UVM.
The award recipients will receive a framed certificate, a letter outlining their accomplishments to aid in their professional development, and a taxable cash award of $1000.
The awardees may be asked to assume a leadership role in promoting online instruction at UVM and serve on the award selection committee.
Categories
Award for Excellence in Synchronous Remote Teaching: for courses (credit or non-credit) that require meeting synchronously on a regularly scheduled (not ad hoc) basis at which all students are expected to attend.
Award for Excellence in Asynchronous Online Teaching: for courses (credit or non-credit) that do not have any scheduled meeting times—all work and interaction can be done on the students' own schedule.
Eligibility
All faculty, credit or non-credit, who have taught a fully-online course either synchronously or asynchronously.
Courses may have been conducted in either Blackboard or Brightspace
Nomination
Nominations for the award may be made by
Students who have taken the course
Faculty members
Department heads or staff who have access or experience with course materials. Nominators may request course access from the instructor.
Self-nominations are also accepted.
Award Criteria
Selection will be made based on how well the course exemplifies the following criteria:
An Effective Learning Experience: In what ways did the course/instructor clearly communicate to students what they were supposed to be learning? For example, were there objectives for the overall course, as well as for each week? What examples can you give where clear objectives were connected to both assessments (such as tests and quizzes) and learning activities?
Imaginative Approach: In what ways did this course take an imaginative approach to design? What tools or techniques were used in fresh and innovative ways that kept the course engaging, easily digestible, and fun?
Staying Organized: How was this course organized? Was it easy to find what learners were supposed to do each week? How was the syllabus structured and in what ways did it help learners navigate the course? What made the instructions for assignments clear, logical and easy-to-follow?
Inclusive and Diverse: How did this course support the needs of learners who learn in different ways? What examples can you give of providing content in multiple formats, such as text, audio, short and relevant video, hands-on exercises, group work, experiments, or real-world projects. How did the instructor provide choices or options for meeting course requirements?  In what ways did the course materials represent a diversity of ideas and perspectives?
Creating Community: How did the instructor make an effort to humanize the course by both sharing elements of their personality and providing an opportunity for students to connect with both the instructor and each other on a personal level? How did the instructor actively foster positive communication between students, reply promptly, and show responsiveness to student feedback?
Selection Timeline
Date forthcoming: Call for nominations opens.
Date forthcoming: Nominations due.

Initial review is based on the strength of the nomination.
Final review is based upon a brief presentation to the committee from the nominee, and letters of support from other class participants.

January: Award winners announced.
For more information
Contact the PACE Online Learning Team at distance@uvm.edu