By Kate Whitney
Note: Colleges and universities across the country have been transitioning to remote and online learning platforms in light of the COVID-19, coronavirus pandemic. Globally, we're all adjusting to our "new normal".  At the University of Vermont, we can't imagine a "normal" that doesn't include the academic and professional development of our students. That's why we're continuing to move ahead with our online programming, including our new Companion Animal End-of-Life Doula Professional Certificate, starting April 1st. And while we all hope "social distancing" soon will be a thing of the past, we place a high value on preparation—of all kinds.
Companion Animal End-of-Life Doula Instructor Dr. Susan McMillan Talks COVID-19 and Pets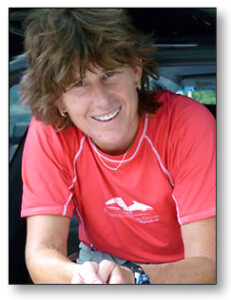 For the last 15 years, Dr. Susan McMillan, owner of the Old North End Veterinary Clinic and the Vet to Pet Mobile Veterinary Service, has used her house call services to assist pet owners in the end-of-life care of their animals. Today with social distancing and the requirement of people staying home during the Coronavirus, her services are more important than ever.
According to the Centers for Disease Control and Prevention (CDC) there is no evidence that companion animals, including pets, can spread COVID-19. Some coronaviruses, such as canine and feline coronaviruses, only infect animals and do not infect humans.
"Even though dogs and cats can get a coronavirus, and most mammals do have a coronavirus that affects them, these viruses are very, very species-specific," said McMillan. "So, the coronavirus that your dog gets, and he gets a little bit of diarrhea, is not the same coronavirus that your cat gets or the one we can get. They're the same family of viruses."
"While you can't say never, there is no evidence that we can infect our pets or that they can infect us. It is incredibly, extremely rare that, under certain circumstances like an overcrowded live animal market, when the conditions allow a virus to jump species. However, there are plenty of zoonotic disease that we can get from our pets. It is always, always appropriate to wash your hands after you change the litter box or pet the animals and it is always a bad idea to let your pets kiss your face, but that's just good pet-owner hygiene, unrelated to the coronavirus," explains McMillan.
Compassionate Care for Animals
McMillan's incredible work in compassionate care has taken on a new direction with her involvement in UVM's 4-week, fully online Companion Animal End-of-Life Doula Professional Certificate.
The program seeks to help doulas, pet owners, veterinary technicians, spiritual care providers, or anyone involved in the care of animals develop a broad understanding of this difficult yet inevitable journey, with a focus on honoring and memorializing the enduring bonds between clients and their companions.
Learn more about UVM's Companion Animal End-of-Life Doula Professional Certificate