Environmental Science major Rachel Tobler '23 set out to find the locations of Hairy Pinweed, Sweet Coltsfoot, and Eastern Jacob's Ladder—just a few of Vermont's 164 endangered and threatened plant species. 
In UVM's Geospatial Computation course, Tobler's independent project zeroed in on the locations of endangered, threatened, and rare plant species using spatial statistics—the process of finding any significant statistical trends from spatial data.
"When it comes to conserving unique species, protecting the habitat they live in is the most productive approach," she explains. "My goal was to show that we need to conserve more land to help these plants."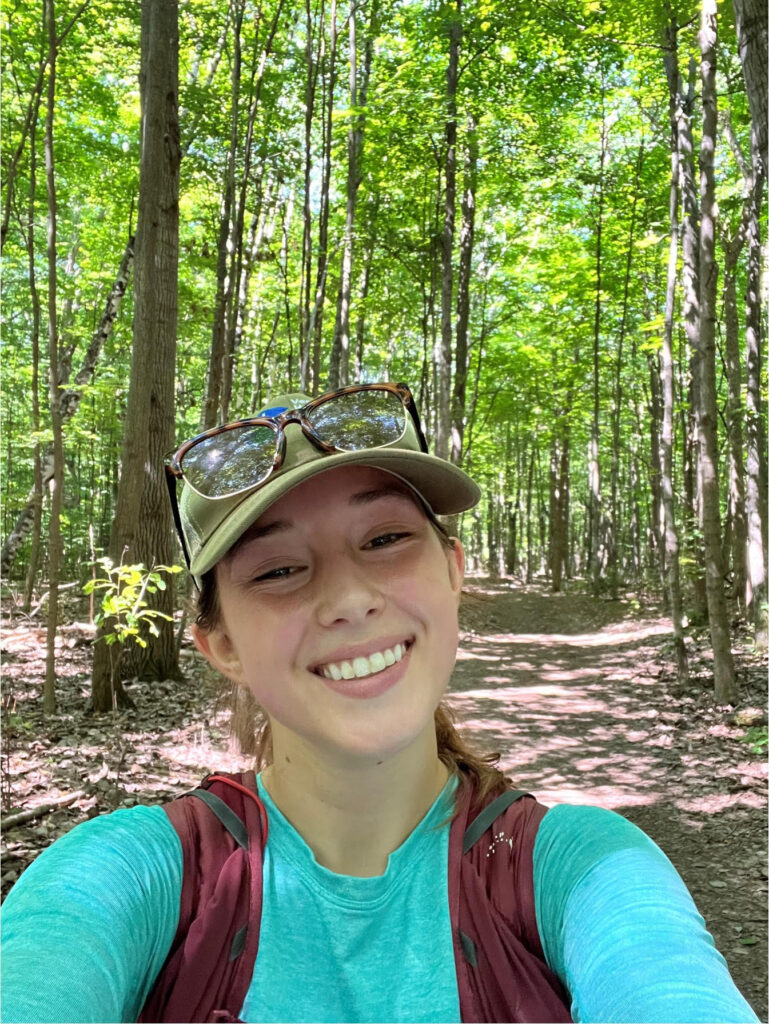 Conserved land typically limits development and subdivision and protects land for farming, forestry, nature, and/or recreation. According to a 2020 UVM study, Vermont has protected 33 percent—or 1.3 million acres—of what is needed for an ecologically functional future.  
UVM's eight-week online Geospatial Computation course introduces foundational concepts in geospatial computation and its applications in spatial data science within the context of geographic information systems (GIS).
For her project, Tobler initially wanted to focus on bear habitats. But since she couldn't track down the spatial information she needed, she decided to collect and present data about plants by using data available from the Vermont Center for Geographic Information.
One of the most unexpected parts of Tobler's work was finding varied locations of endangered, threatened, and rare plants.
"They're not just in one part of Vermont; they're all over the state. From Brattleboro to the Northeast Kingdom to places in Burlington," she says. "But they are routinely found along or in bodies of water and in locations close to towns."
By overlapping data from the Vermont Natural Heritage Inventory, Tobler generated a state map with a quantitative representation of where the plant species in question are located and where there are more significant populations of those species.
She then referenced the Vermont Protected Lands Database to determine if endangered, threatened, or unique species fell within protected lands. Using element occurrence and hot spot analysis, Tobler found that most places where these plant species exist are outside of conserved areas. 
"There are tons of solutions for conservation, mitigation measures, and technologies to use. I'm a huge proponent of all of them," she says. "Land is resilient, but it can't always bounce back. Conservation can help land remain protected or help restore it."
GIS and Data Communication Professional Certificate
UVM offers online GIS courses and a 12-month GIS and Data Communication Professional Certificate. The certificate covers GIS, remote sensing, geospatial computation, and data communication and uses the current version of ESRI's ArcGIS Pro software.
The program is designed for those new to the industry or those looking to advance in their career. It focuses on developing critical thinking and applied problem-solving skills, including conceptual knowledge, technical skills, and applied uses of geospatial analysis.
Register for the GIS and Data Communication Professional Certificate