By Jon Reynolds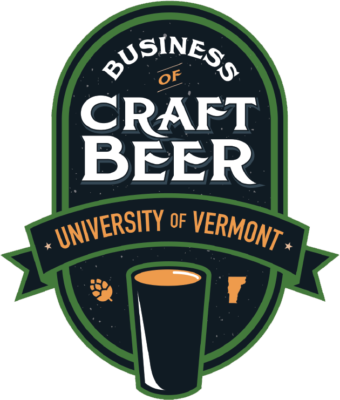 We continue our series on the Top 2022 Trends in the Craft Brewing business following predictions from two craft beer industry experts, Mike Gerhart and Mike Kallenberger. Both Gerhart and Kallenberger are consultants with First Key Consulting and instructors in The University of Vermont's Business of Craft Beer Professional Certificate Program. In Part 2, we gain a different perspective on craft brewing and trends for 2022, from financial instructor and CPA Kary Shumway and Executive Director of the Wyoming Brewers Guild Michelle Forster. They will share what they think 2022 will bring for the craft brewing industry.
Kary Shumway, CPA
Kary Shumway, CFO at Wormtown Brewery, brings a wealth of experience in strategic planning, finance, distribution, logistics, pricing strategies, cash flow planning, budgeting, and more to UVM's Business of Craft Beer program.
The general feeling for 2022 is one of optimism. Many of my clients are looking to expand their taprooms, add outdoor space, and additional locations. Business in general, is growing.
However, there are certain markets where taprooms are still suffering the economic effects of the restrictions. People are hesitant to come out and have a beer inside. In some cases, these breweries are seeing 60-70% of pre-pandemic business.
Generally, I'm seeing the on-premise sales continue to grow (really just rebounding from the losses of 2020) and off-premise decline, as many consumers return to bars/restaurants in those markets where restrictions aren't as strong.
Michelle Forster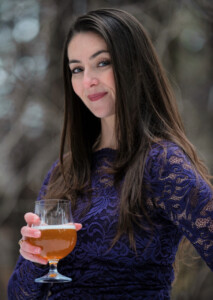 Michelle Forster is the Executive Director of the Wyoming Brewers Guild and a facilitator at UVM's Business of Craft Beer Program. She has a strong industry background in consulting, strategic planning, social media, distribution, annual beer summits, and managing 25 active craft breweries at the Wyoming Brewers Guild (WYBG).
The craft beer industry is constantly changing, and brewers need to always be thinking about how to do it better and adapt to these changes. Whether it pertains to supply chain issues, labor shortages, COVID rules, or new competition, I've seen many craft brewers in Wyoming meet change and challenges head-on. Their common belief is that "craft beer is good" and "so are the people in it." Brewer's guilds like the WYBG provide a framework to work on these challenges together.
Top 3 Trends for Craft Brewing in 2022:
Room in the market—both in the beer cooler and on the warm shelf, plus in taphandles on-premise. WY already has a high index for breweries in our largest markets.
Aluminum can shortages—this is a nationwide problem but affects the smaller players because they are not protected with long term contracts beyond the first half of 2022. Craft beer does not have enough can supply, even with the new aluminum can plants under construction by Ball, Trivium-Ardaugh, American Can, and Crown right now. This will cause craft brewers to pay higher prices for cans to distributors, instead of buying directly from the manufacturer.
Draught and Alternative Vessels—while the Brewers will try to make up lost 12/16 oz can business with draught, bottles and larger size vessels, many have already sold their bottle lines, thus not being able to pivot to glass bottles. We're seeing this in Wyoming too. Also, while there are many on-premise venues re-opening post-COVID, the taplines in many of these accounts are not all being offered back to craft brewers because the bar and restaurant owners do not wish to get stuck with unsold kegs if the pandemic raises its head again. This causes many of the craft brewers to focus on cans to get on-premise business, which has been pointed out are in high demand and low supply for these breweries—a vicious short-term cycle which will cause brewers to innovate to come with solutions.
We'll continue our 2022 Craft Brewing trend predictions from a sales and distribution perspective. Stick around; it will be worth it for your craft brewing business or as you collect information about what's happening in craft beer this year.
Look for Top Trends in the Craft Brewing Business – Part 3.
---
Jon Reynolds is the founder of Brewplan, a strategic marketing advisor to craft brewers, craft distilleries, boutique wineries, and a Certified Instructor in the UVM Business of Craft Beer Professional Certificate Program. He writes about business trends, beer consumers, distributor issues, legislation that affects craft brewers, marketing tools, and strategic planning to improve brewery profits.
Views and opinions expressed herein are those of the author who has spent more than 40+ years in the beer, wine and spirits industry and are provided for informational purposes only. The information set forth reflects the author's opinion of current trends in the industry and should be researched further to make your own business conclusions.