Taking a pre-college course at UVM helped Ayden Carpenter build relationships with professors and solidify his career path while still in high school.
Carpenter, now a first-year student at UVM, completed the Facing Environmental Futures course as a high school student at the School Without Walls in Washington DC. The course is part of UVM's Summer Academy, a four-week online program designed to help pre-college students take college courses and earn transferable credit.
"Summer Academy definitely confirmed that I love working with people and that the social sciences are where I want to go," says Carpenter, a first-generation student majoring in public communication and community and international development. "The course I took—Facing Environmental Futures—was essentially looking at climate change and how to have meaningful conversations that address our near future."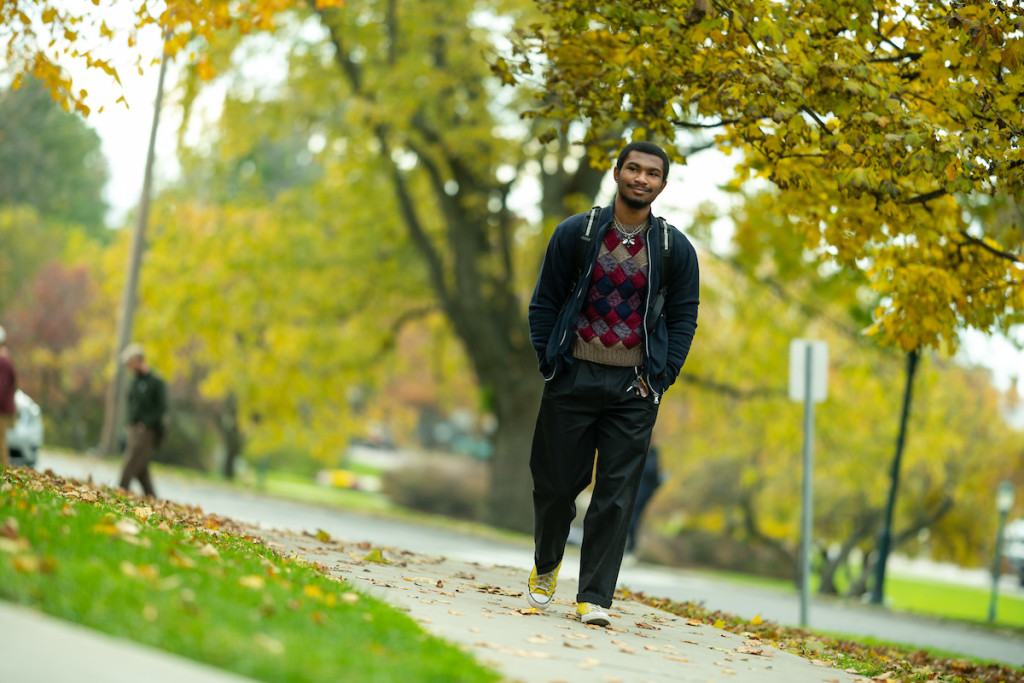 What is Summer Academy?
Summer Academy is an academically challenging, immersive, virtual program designed for high school students who have completed 10th, 11th, or 12th grade and are interested in earning college credits while exploring a relevant academic interest.
UVM Summer Academy courses are taught by UVM faculty. Pre-college students are evaluated by the same academic standards and procedures as undergraduate students. Completed college credit courses result in an official college grade and are added to the student's college transcript.
High School Students in Summer Academy Gain Benefits Beyond College Credits
Students who participate in Summer Academy:
Stay intellectually engaged over the summer
Are exposed to new ideas and perspectives
Explore topical content areas such as COVID-19 or the Global Climate Crisis through interactive online courses
Make new friends from around the country
Pay high school reduced tuition rates or utilize Vermont Dual Enrollment Vouchers, which cover cost of tuition
Ease anxiety about college courses
If a high school student has the opportunity to take a class and is considering college, they should do it. You see what is expected at the collegiate level. It's a really good experience to have."

Ayden Carpenter, Former Summer Academy Student at UVM
The experience at Summer Academy also solidified Carpenter's decision to attend UVM as an undergraduate student.
"I chose UVM because I genuinely really liked the programs offered here," he says. "Academically I'm loving it and the professors are all very interesting. I'm very happy with my majors. Weather-wise it isn't as bad as I thought it would be. The only bad part is the damage that salt and snow are doing to my shoes."