By Jon Reynolds
The story of a craft brewery's brand is one of the most important differentiators in positioning a brewery for success. In teaching module 8 of the Distribution and Sales course in UVM's Business of Craft Beer program, I focus on the seven elements of merchandising. The point-of-purchase display in merchandising is where the consumer sale is made. In this article, I highlight an interesting digital marketing innovation that was created and engineered by The Looma Project and Vimeo video platform. I don't work directly with either company, but have seen the concept of video looping in merchandising embraced by many craft breweries, hard cider companies, boutique wineries, specialty foods, and craft spirits producers of all sizes. 
The Looma Project's vision is "to build the world's most insightful and actionable platform for human-centric point-of-decision video." Looma partnered with Vimeo to connect consumers to the stories and people behind the products they purchase. Their platform allows grocery retailers and Consumer Packaged Goods (CPG) brands to produce and share high-quality films on digital channels and through Loop™, their in-store advertising network. By working with Loop™, the generated data helps to fuel their storytelling process and become providers and distributors of human-centric point-of-decision videos.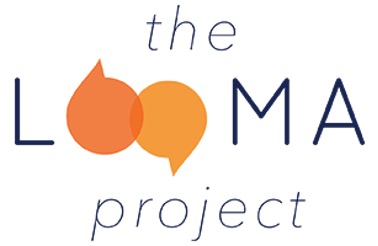 Currently, Vimeo features 75 different Looma Project videos for craft brewers, wineries, craft spirits, cideries, and food companies. These videos show how these businesses can take their marketing story, which is consistently told in their taprooms, into point-of-purchase videos that can be shared across multiple platforms, creating consistency from the kettle to the decision point. Some videos also feature aspects such as the company's mission and how it got started, new brand launches, ingredients that go into making a high-quality product, as well as the culture, quality of life, and the people who make the company special.
Anheuser-Busch (ABI) was an early-on adopter of this film platform with their Goose Island-Elysian-Golden Road craft beer brands. They used Schnuck's Stores as a starting point for a market test with The Looma Project and Vimeo to produce beer stories and education videos. According to a case study from February 2021, the aggregated featured brand sales, beer basket size, and brand trial rate demonstrated good results. The incremental sales to retailers increased by 51%, the incremental sales to distributors increased by 155%, weekly beer/wine category spending increased by 120%, and the trial rate for ABI craft sales increased by 60%.
Retail chains are the key to the Looma Project-Vimeo Loop Video success. As of today, The Looma Project has announced partnerships and installed video tablets at 89 Schnuck's Markets in Missouri, 120 H-E-B stores in Texas, 150 Harris Teeter stores, and 50 Lowe's Food Stores in the Carolinas. More retailers continue to be approached by The Looma Project.
Despite The Looma Project's success in many areas, observers have noted some downsides. While the brewery video can be used in-house, it is short and capped at thirty seconds. The challenge lies in increasing the video length to 3-4 minutes to make a meaningful impact and to be used as a tour and taproom video. It's all about a company's budget. How much money do you have to spend on creating videos, updating them, buying tablets, and selling merchandise for displays to your best retailers? There is always a limit to how much craft brewers have to spend on marketing. The Looma Project can be expensive for smaller players, so it is best to get an estimate before going about creating the latest and greatest video for your brewery.
"With so many small and independent brewers in the market right now, telling your story has never been more important. We are already seeing some new and innovative ways to do that both online and at the point of purchase. With the growing interest in short-form video, I believe that space will soon be joined by forward-looking brewery marketing teams."Tim Brady, Partner at Whetstone Beer Co., Brattleboro, VT
A business' marketing story is one of the most important memories to leave with its customers. The Looma Project and Vimeo provide a digital platform that loops and tells your brand's story when you and your sales team can't be there to do it personally. The process starts with taking the time to create the best version of your brand's story. This step is followed by teaching it to your employees so customers don't forget it. Then, use tools like The Looma Project and Vimeo to enhance your story and take it to the point of purchase where consumers make their final decision on what they want to buy. Your wins will come from creating the most memorable brewery story, and possibly building thirty-second loop videos, to remind your consumers of your great point of differences versus the competition.
---
Jon Reynolds is the founder of Brewplan, a strategic marketing advisor to craft brewers, craft distilleries, boutique wineries, and a Certified Instructor in the UVM Business of Craft Beer Professional Certificate Program. He writes about business trends, beer consumers, distributor issues, legislation that affects craft brewers, marketing tools, and strategic planning to improve brewery profits.
Views and opinions expressed herein are those of the author who has spent more than 40+ years in the beer, wine and spirits industry and are provided for informational purposes only. The information set forth reflects the author's opinion of current trends in the industry and should be researched further to make your own business conclusions.