Heather Caulfield learned early on that death is powerfully integral to life.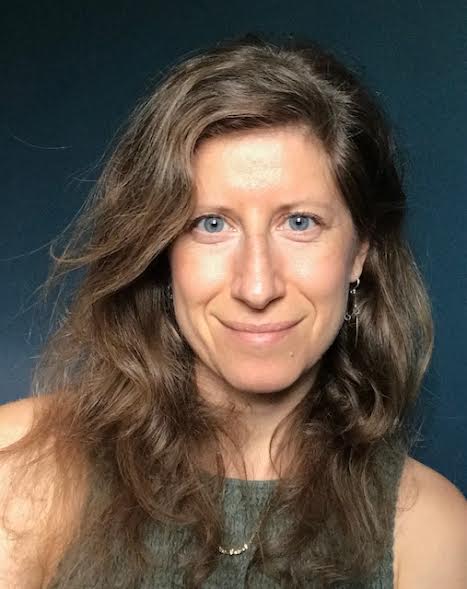 While growing up on a farm and later as an adult, Caulfield experienced health scares and the death of animals and family members. But it wasn't until she was pregnant with her second child that she heard the words "end-of-life doula."
Caulfield, now an instructor in UVM's End-of-Life Doula Professional Certificate, planned on pursuing birth doula work. Then she met End-of-Life Doula program director Francesca Arnoldy and decided to shift gears.
"Francesca told me about this course she was developing, and I was fascinated," Caulfield says. "Taking the course was a life-changing experience. I wished everyone could have the chance to look at death and dying in this way. My approach to life, my own priorities, changed as a result of this experience. Many of us come to end-of-life work while wondering what to do with our own grief. We wonder how we can best care for the dying—for each other—with dignity and compassion. How do we plan for and talk about death, and bring these conversations into the open?"
The eight-week online program, developed by Arnoldy and the UVM Larner College of Medicine in partnership with Cabot Creamery Cooperative, helps caregivers meet the growing demand for end-of-life support.
Caulfield, who lives in Hinesburg, was one of the program's first graduates. She enrolled in UVM's Companion Animal End-of-Life Doula Professional Certificate upon completing the original program, and volunteers as an end-of-life doula with a nearby hospice provider.
After graduating from UVM's Rubenstein School of Natural Resources, Caulfield worked in the outdoor industry, taught music, and earned her certification as an ESL educator from the School for International Training. Caulfield has also worked as an editor and writer, most recently editing several books in the end-of-life field, including Francesca Arnoldy's Cultivating the Doula Heart. But teaching in the death doula program has been one of the most rewarding parts of her life.
"It's been a winding career path, but in some ways, it feels like life was pointing me in this direction all along," says Caulfield.
Teaching Beginner's Mind and Addressing the Gray Areas
Caulfield has taught in UVM's doula program for the past three years, where students learn about everything from palliative care and hospice to ethics and grief.
Caulfield says the course explores the practice of beginner's mind—letting go of what we think we know and being open to seeing people, situations, and circumstances for the first time.
"We approach each client with a beginner's mind, listening well and following their lead," she says.
The program also sheds light on the need for cultural humility and equity in end-of-life care.
"We look at death practices and traditions in various cultures and belief systems, recognizing we're only 'scratching the surface' in an 8-week course. We focus on our approach—how do we enter a dying person's space and care for them during this time in a way that honors who they are and what matters to them? What concerns might gay/trans/queer people have about their end-of-life and after-death care? What about someone who is disabled? We examine the impact of systemic racism in end-of-life care and ask how doulas can create change right now."
Caulfield says she is continually inspired by the people she meets through teaching the course, noting their wisdom and compassion, and their willingness to ask questions and dive deep.
"We talk about the gray areas a lot in this course. In death work, there's very rarely a clear, one-size-fits-all answer to things," Caulfield says. "I hope learners will come away with a fresh perspective on life and curiosity about death. And a respect for their own personal losses."
---