As a leader in the funeral reform movement, an end-of-life doula, and a hospice volunteer for nearly 40 years, Lee Webster has long been an advocate for home funerals. But it wasn't until her own mother died that Webster was able to fully appreciate the value of a funeral at home.
"It's actually less complicated. You have fewer people in the mix who have to make decisions… it made for a tremendous amount of time to be able to go and sit with my mom after she died," Webster said. "When I hear from other families all I hear is, 'all I needed is a little extra time,' and they get that time."
Webster recently participated in a live Q&A webinar with Francesca Arnoldy, program director of the University of Vermont Larner College of Medicine's End-of-Life Doula Professional Certificate Program, to discuss their shared experiences helping individuals and families understand their options at end of life including home funerals, green burials, and more.
"If you're going to go through a doula-supported dying event, you're probably going to want to look at something that is more natural. The home funeral is natural," Webster said. "The options are huge and varied, but all of it brings control and empowerment back to the family."
Doulas Help Families Understand Their Options
The role of an end-of-life doula is to be a non-medical emotional support person who assists with the planning, preparing, and processing that is generally a part of the end-of-life journey.
"Our purpose is always living well and living meaningfully, according to that person, right up until the time that they die," Arnoldy said.
Arnoldy has a vision for there to be a doula in every community available to support families with their emotional needs as well as tasks like writing their obituary, preparing their physical space for the time of vigil or active dying, and understanding their burial options at end-of-life.
"It's still up to the family to make all of their arrangements but a doula can provide resources…that's the way that the doula can be helpful. Not being judgmental about it, but saying, if this is the direction you want to go, I can get you the information," Webster said.
Arnoldy said that becoming an expert in local end-of-life services is a critical part of the training provided at UVM.
"As a doula, we are looking at what is available in the local community. Are there home funeral guides available? Are there cemeteries that have green burial, or are there sections of the cemetery that allow for that? We have compiled all that so we can meet the needs of our clients," Arnoldy said.
What is a Home Funeral and a Home Funeral Guide?
According to the National Home Funeral Alliance (NHFA), a home funeral is a family-centered response to death that allows time to honor the life of the departed and may involve the family doing the paperwork, ceremony, body care, and other duties. Webster says the idea is for families to make their own decisions.
"In the home funeral world, we are not talking about families who are doing everything. We have home funeral directors who are providing whatever services the family wishes to have, and the family gets the opportunity to do other things they might choose to."
According to NHFA, people from all cultures have been caring for their dead for millennia. In the U.S., this practice continued until the beginning of the 20th century until it became a common belief that individuals needed to hire funeral professionals to care for the dead. Webster says this is slowly changing to empower families, especially with the emergence of home funeral guides.
Home funeral guides are people who bridge the information gap and help families navigate the logistics of home funerals. Webster says they've been around for over 25 years.
"Home funeral guides are educators. They are not hands-on providers. They share the laws with the family and can facilitate getting the paperwork signed. As educators, they can even demonstrate body care."
Webster says it's the family's sole responsibility to take care of things after the death occurs, but funeral guides assure the family that they are doing the process right.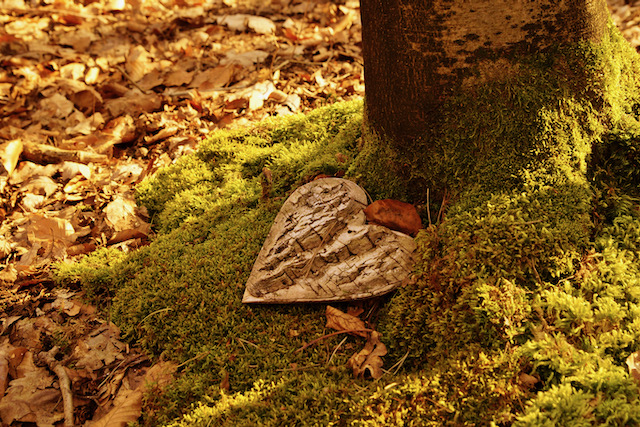 Green Burials Provide Environmentally Friendly Option
Webster says that many individuals who want home funerals are also interested in green burials.
"A lot of people don't know that cemeteries tend to require cement vaults to go around caskets," Webster said.
It wasn't until the 1930s that cement graves and steel caskets became commonplace due to unfounded fears of "ghouls and rodents getting into graves."
"This was the perfect solution to a problem that didn't exist," Webster said. "So, now we're trying to get over this hiccup in the history of burying people… and get rid of those unnecessary things that are quite damaging environmentally. "
The first green cemetery was created in 1997 and there are now over 340 in the U.S. and Canada.
"People have recognized there is no need to be putting all these things in the ground. A cemetery has a huge carbon footprint. None of those things are ever going to biodegrade," Webster said. "What we're asking people is to consider being buried in some sort of biodegradable container like a shroud, cardboard even, or a nice plain box, in a cemetery that is going to take care of the land."
Find Out More About What It's Like to Be a Death Doula
If you're considering helping people to be better supported through end-of-life, listen to this free informational webinar on deathcare roles to hear more about the following topics:
More information about green burials and home funerals
What do to first when you're thinking of starting a doula practice
How being a certified doula can supplement your existing credentials
How to acknowledge and discuss your own fear of death
How end-of-life doulas complement existing services such as hospice
The companion animal end-of-life doula certificate
Moving beyond fear of death into a place of curiosity is the first step in the process of becoming a doula.
"Bring your fears, bring your hopes, bring all of your honesty," Arnoldy said.
Enrollment is open now for the fully-online End-of-Life Doula Certificate Programs available at UVM.