When Alessandra Capossela received an email with an offer to take a free professional development course from UVM, she immediately jumped on the rare opportunity.
"I'm always interested in improving my skills and adding new skill sets, so when the email came through, I was like, this is kind of cool. It piqued my interest even more when I realized it was open to everybody in Vermont," Capossela said.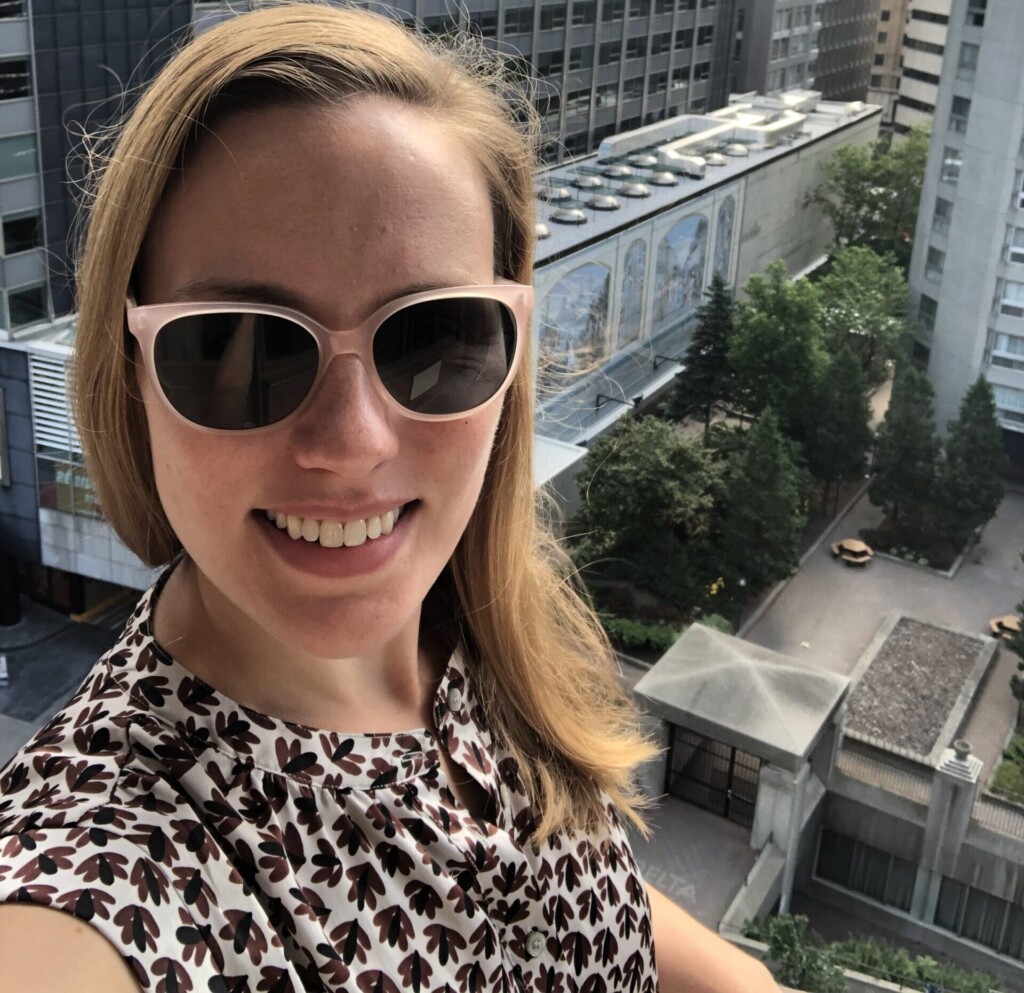 Capossela, Assistant Director for International Programs at Middlebury College, chose to take a project management certificate program in January of 2022. It was one of many free certificate programs offered through the Upskill Vermont program. The program, created from funds received via the American Rescue Plan Act of 2021, covered the cost of two free education and training courses per Vermont resident in the Fall 2021 and Spring 2022 semesters. Registration opens again on July 1, 2022, for free Summer and Fall 2022 courses.
"I'm thrilled. It's wonderful, and it says so much about the state of Vermont in that they are willing to invest in the folks here and the workforce," Capossela said.
Capossela recommends project management to anyone who leads teams.
In addition to the course lessons on how to create a scope, timeline, and expectations for a project, the real-life experience of the instructor was invaluable, Capossela reflected.
"The instructor of the course was a professional project manager. He had a lot of practical knowledge and experience he could share and a lot of different anecdotes," Capossela said. "Along with the tools, he talked to us about relationship building and managing team members and expectations."
Capossela also appreciated that many of the free courses offered through Upskill Vermont, including Project Management, are available online.
"It was designed for people with busy lives. There wasn't a lot of outside homework, which I know there is value in, but it's hard to fit in when you have a packed schedule already," Capossela recalled. "The course was very straightforward with clear, applicable skills that I could already see and understand how they would work with my current job. They were very transferrable and digestible."
Free Professional Development Courses Build Confidence and Break Down Barriers
Capossela, who used to work in continuing education at UVM, says one of the most significant barriers to accessing higher education is the cost.
"The fact that the Upskill grant is available to everybody regardless of education level or current job status removes that pressure and that risk. It lets people try something new and genuinely focus on figuring out, 'Is this right for me?" Capossela said. "It's a gift to be able to try out something and focus on whether you like it and not think about how much it costs."
For Capossela, new project management skills have made work more fulfilling.
"Being able to do a project management course and have those extra skills to add to my job now makes me feel more confident, makes me feel more effective, and also makes me feel like I can take on bigger things in the future, having an added skillset now," she said.
Get Updates About Free Courses and Certificates From Upskill Vermont
During the initial enrollment for free courses through Upskill Vermont, registration was full within days – a testament to the demand for free courses and learning opportunities. To stay up to date on when free courses are available and the eligibility for enrollment, you can sign up for the Upskill Vermont email notifications.
"I'm definitely going to be spreading the word again and checking out the course catalog myself," Capossela said. "What a wonderful opportunity. I feel like these types of opportunities are rare. I don't know that you can find many places in the country where, if you live there, you can get free education at a higher level. That's a really special thing."
Explore courses and certificates at Upskill Vermont today.