By Kate Whitney
Ken Dolan-Del Vecchio, a Licensed Marriage and Family Therapist (LMFT), Licensed Clinical Social Worker (LCSW), Senior Professional in Human Resources (SPHR), and author of several books on parenting and relationships, is also a lifelong animal enthusiast and expert on healing after the loss of a beloved pet or companion animal. He and fellow therapist Nancy Saxton-Lopez coauthored The Pet Loss Companion: Healing Advice from Family Therapists Who Lead Pet Loss Groups.
Starting this April, Dolan-Del Vecchio will be one of the featured instructors in UVM's 4-week, fully online Companion Animal End-of-Life Doula Professional Certificate. He says the empathy and compassion promoted by the course couldn't be more needed.
What is a Pet Doula?
End-of Life Doulas specializing in animal companion care complement the work provided by palliative and hospice care for pets provided by veterinarians. Doulas support animals and their owners with compassionate care in a number of ways, including emotional and informational support during a difficult time.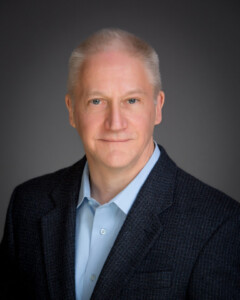 "Many of us enjoy deeply meaningful relationships with our animal companions," Dolan-Del Vecchio said. "Losing them may mean losing the one household member who takes every opportunity to shower us with affection. We may be losing a family member who we touch with our hands every day, one with whom we share a relationship that, because we must care for our pet's every need without the benefit of shared language, rivals that found between parent and infant child in its degree of intimacy."
"People in our society don't honor loss or grief for the most part," "There was an article that was published some years back that stated that most Americans, when someone close to them loses something important in their life—whether it's a loved one, a job, or a close intimate relationship—will expect that person to show signs of emotional pain for about three weeks. And after that, we tend to feel like there's something wrong with them. That is not consistent with human reality."
Here are some tips Dolan-Del Vecchio suggests when navigating grief that will be touched upon in this course:
Start with acknowledgement—approach your client's loss exactly the same way you would any other significant loss. Pay attention to how they're doing, create opportunities to spend time together, and validate their thoughts and feelings.
Grief has its own timeframe, and everbody's timeframe is unique. If you are experiencing grief, remember—nothing will be gained by pressuring yourself to "just get over it." Instead, the healing process needs to run its course. Dolan-Del Vecchio emphasizes the importance of allowing oneself to experience a range of emotions, keeping up with healthy daily routines, and being gentle with oneself when things are difficult.
"When people lose a pet, sometimes others in their lives don't understand their grief," Dolan-Del Vecchio said. "That's because some people don't experience a deep connection with animal companions, making it hard for them to empathize with those who deeply grieve the loss of an animal friend. I encourage people to be thoughtful about who they look to for support and empathy."
Doulas Provide Compassionate Support
Dolan Del-Vecchio thinks of a doula as "a supercharged, empathic other." A doula bears witness to what their client is feeling and provides compassionate support. Sometimes that means acting as a sounding board through your client's time of emotional upheaval, other times it means ensuring your client has no gaps in their support network and identifying additional resources as needed. Above all else, a doula is fully present for the other during their difficult time.
UVM's new course, offering two tracks for both graduates of UVM's End-of-Life Doula Professional Certificate and those new to the programs, covers topics such as Doula Essentials, Components of Compassionate Care, Pet Hospice and Palliative Care, as well as After-Death Options and Support. Learners will develop a broad understanding of this difficult yet inevitable journey, with a focus on honoring and memorializing the enduring bonds between clients and their companions.
Program Director Francesca Arnoldy explains more about the learning opportunities in this new course.