By Laura Hardie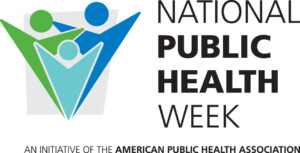 The COVID-19 pandemic has given us a new appreciation for health data. We have up-to-date outbreak maps, modeling charts, and vaccination data at our fingertips instantly. We owe much of this information to public health heroes behind the scenes – epidemiologists and biostatisticians.
UVM Continuing and Distance Education recently hosted a free, informational webinar on Public Health Careers in Epidemiology and Biostatistics to examine these two fields, as well as related career opportunities in Public Health, and the Online Master of Public Health Program at UVM.
Panelists included Vicki Hart, Ph.D., Heidi Westermann, MPH, and Vika Pleshakova, M.Ed., all part of Larner College of Medicine Master of Public Health team.
Epidemiologists are like Disease Detectives 
For the first time in her career, when Associate Professor Vicki Hart tells people she is an epidemiologist, they get it.
"It's a methods-driven field in pursuit of better population health and understanding the spread of disease. Epidemiologic methods are the backbone of research as we are looking at population health. It's very different from lab science," Hart said. "With COVID-19, epidemiologists have been on the front line identifying the vulnerable populations, the folks we need to keep as safe as possible, to try and prevent the spread."
There are two ways you can approach epidemiology.
"First, by reacting to disease outbreaks, and the COVID-19 pandemic is an example of this," Hart said. Epidemiologists are wondering how disease is being transmitted, how fast, and how it can be prevented."
The second approach is on preventative mechanisms, such as studying risk factors that increase disease like smoking, or occupational hazards.
Westermann explained that epidemiologists are known as disease detectives because they piece together the many clues around disease including person, place, and time.
"For example, when I worked in New York City, we knew who had HIV through ethical data surveillance systems and when we wanted to apply interventions, we would look at certain zip codes or census tracks for patterns. And ask questions like, is there access to care?" Westermann said. "It is the epidemiologists who provide data to clinical partners, pharmacy partners, and lab partners. Together that is creating public health strategies and solutions."
How is Biostatistics Related to Epidemiology?
Epidemiologists design studies of public health. Once the data is available, biostatisticians apply techniques to provide meaningful results for analysis through statistical modeling, methodologies, and processes.
"Biostats would be nothing without epidemiology, and epidemiology would be nothing without biostats," Dr. Hart said. "If the study wasn't designed well, the data would be meaningless and vice versa. If you have a great study and you can't analyze the data, you're going nowhere." Hart said.
Westermann said that although the name biostatistician implies heavy statistics work, you only need basic math and enthusiasm for numbers to do surveillance data work, in which large amounts of public health data is gathered.
"Surveillance is about counting. I do mostly addition and subtraction these days and sometimes division, to know the percentage of a population or a proportion," Westermann said. "Comfort with numbers is what I recommend, not high-level math necessary, but a willingness to dig into data and understand its strengths and limitations."
Careers in Public Health 
"One of the amazing things about public health is that it is so broad. It covers everything from policy to the quantitative sciences, to environmental and global health," Hart said.
Students come to the field of public health from diverse backgrounds including medicine, nursing, political science, anthropology, and more. Possible careers include:
Epidemiology
Disaster Preparedness Specialists
Public Health Nurse or Educator
Water Quality Planners
Biostatistician or Health Informatics Specialist
Healthcare Administrator
Public Health Educator
Healthcare Consultant
Public Health Project Manager
Health and Safety Engineer
Environmental Scientists
Mental Health Counselors
View the webinar to learn more about the UVM online Master of Public Health generalist degree which provide a critical foundation of knowledge for students. If you enjoy research and improving the quality of life for people, then this is the field for you.