Our program prepares students to become a National Board-Certified Health & Wellness Coach — with 100% of our students passing the NBC-HWC exam.
Request info now for program pricing and start dates.
Becoming a Certified Health and Wellness Coach Matters
Health coaching has grown to a $6 billion market with 67% of American companies either having or planning to have, coaching or preventative programs to help boost worker health. The Bureau of Labor Statistics projects high employment growth in occupations for integrative health coaches. Individuals with a Health and Wellness Coaching certificate will have the flexibility to work in private businesses, health care organizations, or government agencies.
What makes UVM's Program Integrative?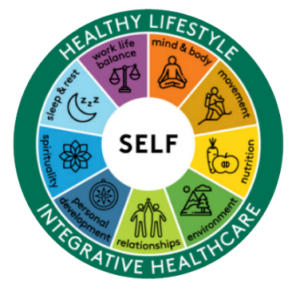 Our focus on integrative practices along with the core coaching curriculum means that students will gain knowledge in several areas of health and well-being. You'll be exposed to culinary medicine, acupressure, yoga, meditation, mindfulness, and more. Integrative health involves a blend of traditional medical care, complementary care, and self-care to provide individualized whole-person treatment. We look through a different lens as integrative practitioners – everything that we do and every decision that we make impacts our health and well-being.
Start turning your passion for health into a career today.
Ready to get started?
Request Information
Submit this form to receive additional program information.